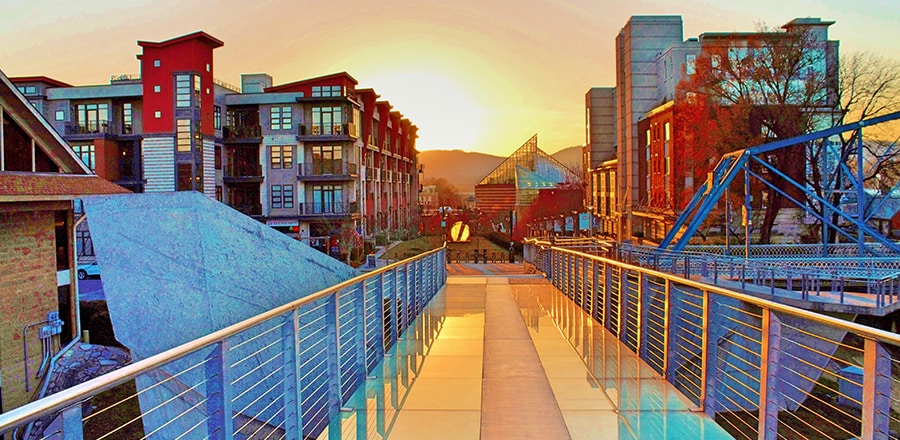 North Georgia Workers' Compensation Lawyers
Skilled workers' compensation attorneys for injured workers in Blue Ridge, Chickamauga, Dalton, Ft. Oglethorpe Ringgold, and Trenton, Georgia
Tennessee's workers' compensation laws ensure that employees who suffer injuries due to workplace accidents, or suffer occupational illness, will receive the help they deserve. There's no need to prove fault if you're an employee who is hurt on the job. You should be able to demand that your employer pay all your medical bills. You should be entitled to replacement wages (a strong portion of your weekly wages) while you can't work. You may also be entitled to permanent disability benefits.
It's best to speak with an experienced Chattanooga workers' compensation lawyer as soon as you can after any workplace accident. Even if your employer agrees to pay your medical bills and replacement wages, your employer could change its mind at a moment's notice. At Wagner & Wagner Attorneys at Law, our seasoned North Georgia workers' compensation affiliated lawyers will help you obtain a formal court order verifying your right to medical payments and temporary disability benefits. Our affiliated attorneys will expedite your claim and respond aggressively to any efforts by your employer to terminate or limit your benefits.
Which North Georgia workers are at risk of an on-the-job injury?
Any employee who suffers a workplace accident or occupational illness can file a claim. Wagner & Wagner and affiliated attorneys represent injured workers across Northern Georgia. Some of the professions that are known for their many workers' compensation claims include:
Many of these workers suffer injuries due to any causes such as falls, being pinned by an object, vehicle crashes, equipment failures, puncture wounds, crush injuries, stress injuries, electrocutions, or any other type of accident. Common occupational illnesses include COPD, asthma, and other respiratory disorders. Also common are infectious diseases, cardiac disorders, and other illnesses.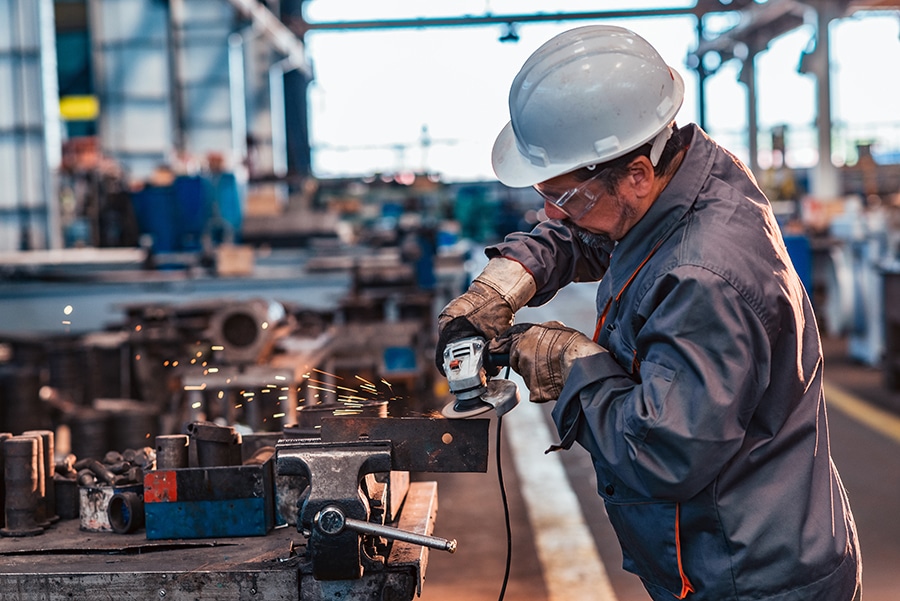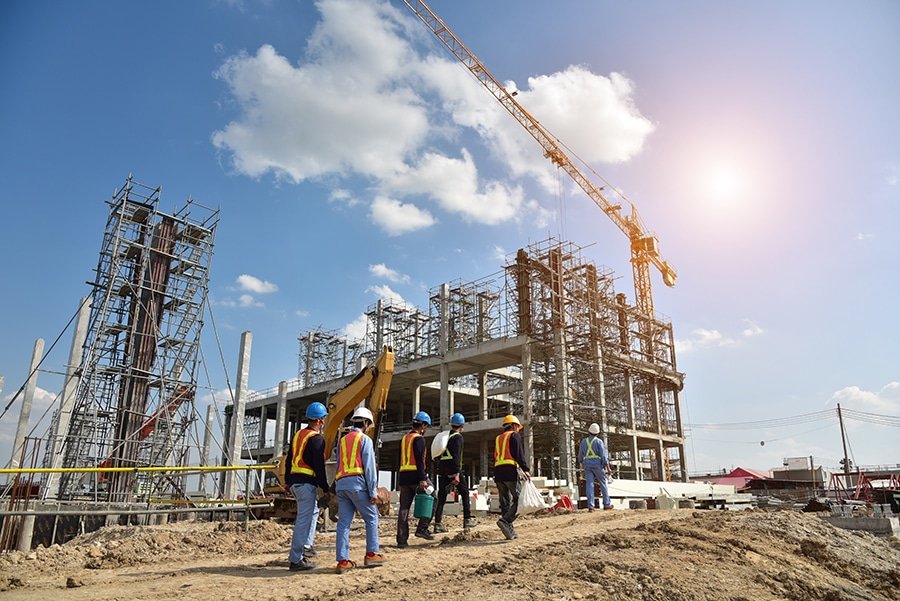 What types of workers' compensation benefits can I receive in North Georgia?
Georgia requires that every "employer, individual, firm, association, or corporation, regularly employing three or more persons, part-time or full-time," must have workers' compensation insurance coverage for their employees. Employees include anyone (including minors, full-time, and part-time workers) who work under a contract of hire – written or implied.
North Georgia workers' compensation lawyers help workers obtain their full benefits including:
Medical treatment. Your employer's workers' compensation insurance should pay for all your emergency transportation costs, ER and other hospital care, doctor visits, physical therapy, occupational therapy, assistive devices, medications, and other medical expenses. The insurer should pay for the care you need to improve your health and keep your health from worsening.
Temporary disability benefits. Generally, workers in North Georgia are entitled to 2/3 of their weekly wages while they are taking time off from work to improve their health. Some caps and limitations may apply. Normally, workers receive temporary disability pay starting with the 8th day they are off from work. If the disability lasts 14 days or longer, the worker should receive the pay for the first 7 days too. Temporary disability pay continues until the worker reaches the point of maximum medical improvement (MMI).
Permanent disability benefits. Once a worker reaches the MMI stage, he/she is evaluated to determine whether it is a permanent disability, and what the impairment level of that disability is. Workers are entitled to additional pay if they are permanently injured, depending on the type of disability they have, whether the disability is on the state's permanent disability schedules, and other factors.
Death benefits. If a loved one dies due to a workplace accident, the spouse and/or dependents may be entitled to funeral benefits up to specific amounts and death benefits up to specific amounts. Normally, the benefits are paid for the length of the dependency (such as until minors turn 18). Some caps and other factors may apply.
Employees who need to be retrained for new work may be able to claim vocational rehabilitation benefits for the cost of their training/education. Employees may also be eligible for mileage reimbursement to some of their healthcare providers.
How can a North Georgia workers' compensation lawyer help if I'm injured on a worksite?
Work injury lawyers understand the rules and procedures for filing and litigating workers' compensation claims. Your attorney will:
Explain your need to notify your employer of your accident if you haven't already done so.
File your claim with the appropriate Georgia workers' compensation agency.
Work to show that you are an eligible employee. If your employer says that you're an independent contractor, we'll investigate whether you are actually an employee by reviewing whether and how your employer controlled your work activities.
Work to show that you suffered an accident during the scope of your employment.
Review your medical injuries with your treating doctors. This includes obtaining written medical reports that confirm your diagnosis and prognosis, identifying the medical care you have already received, and reviewing the type and length of medical treatments you still need – even if you need medical care for the rest of your life. Your worksite injury lawyer also review whether you have a permanent disability and the severity of that disability.
Contest any efforts by the insurance company for the employer to deny or limit your claim. These efforts may include requesting that you undergo an independent medical exam, working with a nurse case manager, reviewing if you can return to work with restrictions, arguing that your injuries are due to pre-existing conditions, and other efforts by the employer to adversely affect your right to benefits.
Represent you at the formal hearings before the workers' compensation judge by preparing your ahead of time, questioning you about your accident, job, and health, presenting additional witnesses if necessary, and questioning any employer witnesses.
Our affiliated attorneys will fight every step of the way to ensure you receive the benefits you deserve and will also negotiate lump sum settlements once you reach the point of maximum medical improvement.
What should you do if Georgia denies your workers' compensation claim?
Many employers and insurance carriers deny a worker's initial claim because it is in their financial interest to do so. Our interest is the opposite – to help you maximize your health and receive the pay compensation that Georgia law permits for as long as you can't work.
Your North Georgia workers' compensation lawyer is your voice and your advocate and will negotiate with the insurance company where possible – and is ready to litigate your claim in court when necessary for you to receive your full benefits. Our affiliated attorneys will represent you at your hearing or during the appeals process.
Your attorney will represent you through each stage from the initial accident review and your claim for temporary disability benefits to your formal request for permanent disability benefits and any court hearings. Spouses and children are also entitled to representation if a loved one died while doing his/her job.
Working with a North Georgia workers' compensation lawyer can help ease your mind in several ways. For example, you should know that your employer cannot legally fire you just because you exercised your legal right to file a worker's compensation claim.
No matter where and how your injuries occurred, or when you developed an occupational illness – call us. Our affiliated attorneys will review your work, your job status, and your injuries, and then advise you whether you have a workers' compensation claim and the benefits you should be paid.
How much time do I have to report and file my work injury claim in Georgia?
Generally, workers must give their employer notice as quickly as possible after any workplace accident. The notice should be given to the employer or a manager or supervisor. It's advisable to give a written notice. With limited exceptions, the notice must be given within 30 days from the date of the accident.
Never assume you don't have a case. Call Wagner & Wagner today. An experienced attorney will review whether the notice you (or someone on your behalf) gave is sufficient. In addition to reviewing the notice to the employer, your lawyer will file your formal Georgia workers' compensation claim within the statutory limit. Generally, you must file your claim within one year from the date of the accident/injury or your right to compensation will be forever barred.
Can my employer fire me for filing a workers' compensation claim?
Employees cannot be fired for pursuing legal remedies. Since you have a right to file for workers' compensation if you are hurt or become ill through your job, you cannot be terminated for filing that claim. But that does not mean you cannot be terminated while you are on workers' compensation, or for another reason unrelated to a work injury claim. Georgia is an "at-will" state when it comes to employment.
If you lose your job because you filed for workers' compensation, you should be able to file a wrongful termination lawsuit. We can explain your legal options during your consultation.
Do you have a workers' compensation lawyer near me?
Wagner & Wagner maintains an office in Chattanooga. We and our affiliated attorneys also serve the following cities and surrounding areas throughout North Georgia:
For workers who are too ill to travel, alternate arrangements can be made.
Did you suffer a workplace accident? Wagner & Wagner is ready to help
Many clients who contact us have been getting the run-around from their employers. Either their claim has been denied or the employer is delaying making a decision in the hope you'll just return to work. At Wagner & Wagner Attorneys at Law, we'll calmly and clearly explain your rights. Our affiliated attorneys will be your advocate against your employer and the insurance company. When you contact us, you'll talk to an experienced North Georgia workers' compensation lawyer directly. Our affiliated attorneys will fight for all your work injury benefits. Call us or use our contact form to schedule a free consultation. We represent clients in Blue Ridge, Chickamauga, Dalton, Ft. Oglethorpe Ringgold, Trenton and throughout North Georgia.