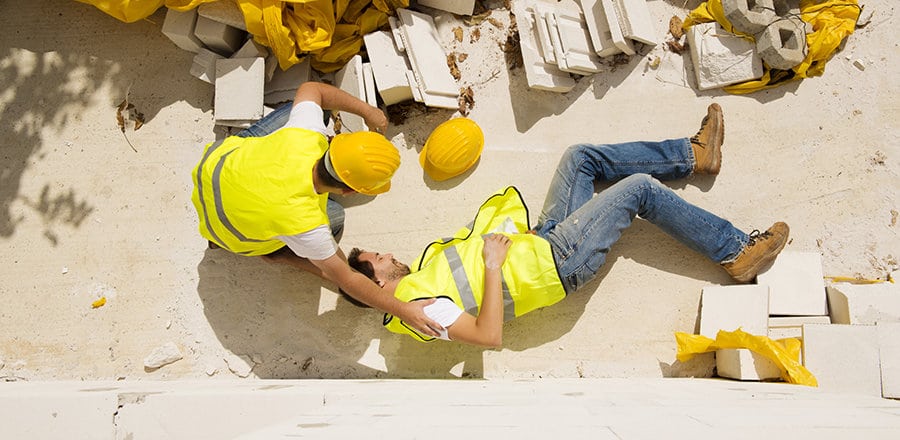 Chattanooga Construction Accident Attorneys
Strong advocacy for workers injured while doing roadway, building, or other types of construction
Working day in and day out at a construction site is not only physically demanding but can also prove quite dangerous. The construction site is often a far riskier workplace than almost any other type of workplace. If you or a family member has become the victim of a devastating construction site accident, you may be eligible for workers' compensation or a third-party personal injury lawsuit.
At Wagner & Wagner Attorneys at Law, we understand the intricacies of workers' compensation law, as well as personal injury law. We know which statutes apply in each situation. Our Chattanooga construction accident attorneys understand how to use these laws to help innocent people who are suffering because of someone else's negligence. We'll explain when you need to prove someone was negligent, and when you don't. We'll work with your doctors to help ensure you demand all the damages you deserve. We've been fighting for personal injury victims for over 78 years. We are the oldest plaintiffs' law firm in Chattanooga.
What types of injuries occur on Chattanooga construction sites?
Construction workers face particularly dangerous conditions, including elevated workspaces, heavy equipment, moving objects and obstacles, and unstable structures. On a job, you could fall from a steep height, be crushed by heavy machinery, or even be impaled.
We handle many types of construction accident injuries, including:
Chemical, electrical, or fire-related burn injuries
Amputations
Back, neck, and shoulder injuries
Electrocutions
Knee and ankle injuries
All other types of serious injuries
Any of these injuries can be severe, leaving construction workers with years of medical care and rehabilitation. Our knowledgeable Chattanooga construction accident lawyers know the financial burden that these types of serious injuries can place on a family's resources. We also understand the anxiety, pain, and suffering many injured construction workers suffer. That is why we dedicate our time and skill to securing awards that adequately cover these expenses.
Why are construction accidents often deadly?
The Occupational Safety and Health Administration (OSHA) found that construction and several other industries (transportation, material moving, and extraction occupations) accounted for nearly half of all fatal occupational injuries (47.4 percent) in 2021.
Some of the leading causes of fatal construction accidents include:
Falls
Struck by objects
Electrocutions
Caught in/caught between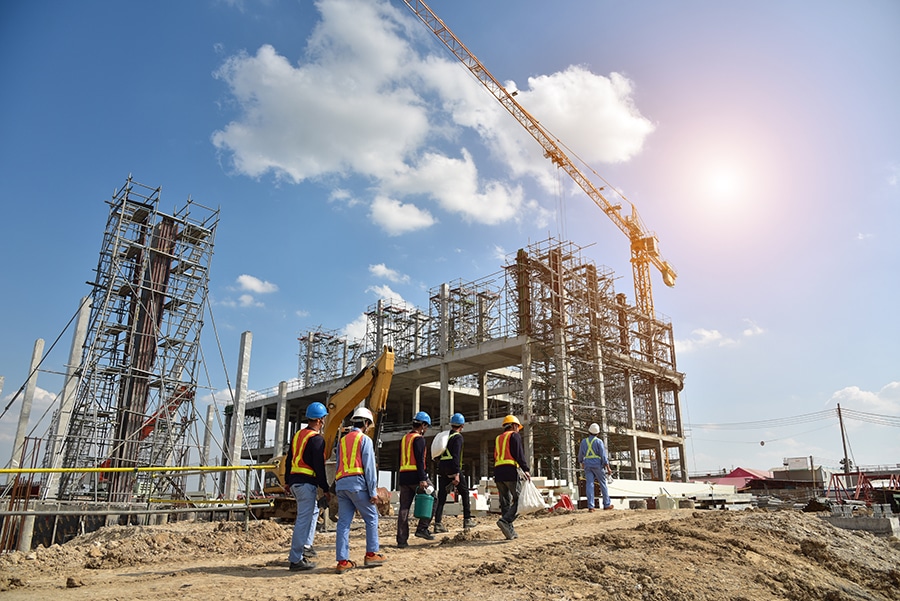 What are the causes of Chattanooga construction accidents?
When we are hired to investigate a serious construction accident, our team works hard to research the situation and talk with all parties involved. Your accident may have been caused by:
Falling equipment or debris
Equipment malfunction injuries
Defective equipment injuries
Employer or third-party negligence
Safety code violations
Explosions
Collapsed structures
Equipment misuse
Some of the leading OSHA safety code violations that were cited in 2021 included:
In many cases, conditions leading up to the injury can be traced back to weak hiring practices, poorly maintained equipment, OSHA violations, and other negligent practices.
What are the dangers of work zone construction accidents?
Road construction work is especially dangerous because workers who are struck by a car or truck are likely to suffer catastrophic injuries or fatalities. A human body is simply no match for a motorized vehicle – even small vehicles.
Construction company owners and other construction businesses should direct traffic away from the construction site, provide quality lighting for workers who work at night, and comply with any local or federal regulations.
Our Chattanooga construction accident lawyers file workers' compensation claims when a construction employee is injured while doing his or her job. There's no need to prove fault when a work zone employee is injured. We file personal injury claims when contractors are seriously injured or killed while doing road construction, landscaping, installing sewer lines, or any other type of work where vehicles are nearby.
Can construction workers file a Tennessee workers' compensation claim?
Employees who are injured or become ill can file a Tennessee workers' compensation claim provided they promptly notify their employer of their injuries. The employee does not have to prove the employer was negligent.
Workers' compensation benefits include payment for all your medical bills, temporary disability benefits, and possibly permanent disability benefits depending on the seriousness of your injuries. Death benefits may also be available if a loved one died.
Can construction workers file a personal injury claim?
Yes – against those who are at fault for your injuries and who are not your employer. Workers' compensation is the sole remedy as to the employer. Some employees have the right to file a personal injury claim: road construction workers, builders, and others, for example. Personal injury claims for employees against third parties (not the employer) may include a premises liability claim and/or a product liability claim, and a host of other claims.
We represent construction victims against many different defendants, including contractors, owners, managers, architects, and other personnel. Depending on the details of your accident, your skilled Chattanooga construction accident attorney works to strategically pursue the right legal avenues.
In personal injury and product liability claims, workers can seek damages for all their current and future medical bills, lost income and benefits, pain and suffering, scarring and disfigurement, loss of function, and other applicable damages.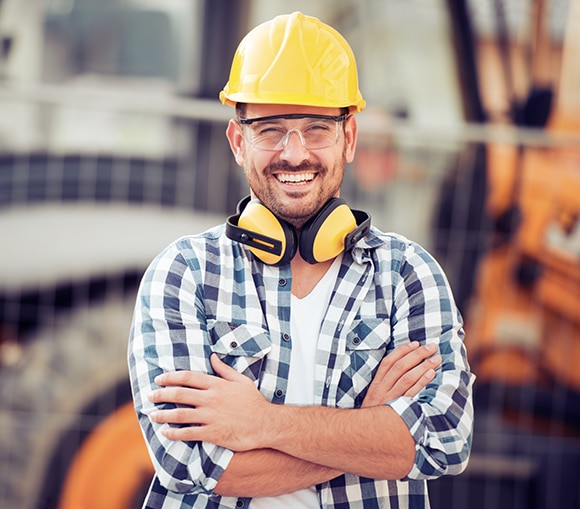 How can your Chattanooga work injury lawyers help me?
Workers' compensation is just one possible method of compensation. If your accident was the result of negligence, or you were not employed by the construction company, you may be able to file a third-party lawsuit. At Wagner & Wagner, we can explain your options and help you find a path forward regardless of how or where you were  injured. We can also assist you if your claim has been delayed or denied.
We have represented victims against many different defendants, including contractors, owners, managers, architects, and other personnel. Depending on the details of your accident, your skilled Chattanooga construction accident attorney works to strategically pursue the right legal avenues.
Do you have a construction accident lawyer near me?
Wagner & Wagner meets injured or ill construction workers at our Chattanooga office located at 701 Market Street, Suite 310. We can meet severely injured and severely ill workers away from our office or by video conference when necessary. We'll explain what type of claim you can file, the timeline for filing the claim, and what you can expect during the litigation process.
Put decades of our attorneys' experience to work in your Chattanooga construction accident case
When you need an advocate to guard your rights, trust the Chattanooga construction accident lawyers at Wagner & Wagner Attorneys at Law. Our law firm has been guiding our neighbors through difficult times since 1945. We have an impressive record of settlements, awards, and verdicts. Please contact us now or call us to schedule a free consultation. We work with injured workers in Chattanooga and all the surrounding Tennessee regions.