Patrick Alan Wagner
Attorney
Email: PAW@wagnerinjury.com
Patrick has been with Wagner & Wagner Attorneys at Law as a practicing attorney since 2017.  As an associate with the firm, Pat has been primarily focused on litigation. Before coming to Wagner & Wagner Attorneys at Law, he attended the University of Memphis Cecil C. Humphreys School of Law in Memphis, Tennessee, where he gained a plethora of experience practicing under a limited student license through the University's Elder Law clinic.
Pat did not originally intend to go into the legal career field. In fact, his original plan in early undergraduate school was to attend medical school and eventually become a clinical neurologist.  However, as undergraduate school progressed, he realized more and more that the medical profession was not for him. His true path into the legal profession began when his grandfather, Joseph C. Wagner (1915-2012), passed away in the summer of 2012. "Papa Joe" Wagner was a founding member of the firm and also his life-long idol/role-model. His passing in 2012 sparked a fierce desire in Patrick to honor his grandfather by following in his footsteps. Although he thoroughly enjoyed (and still enjoys) the sciences, Pat saw that he could be much more effective in serving both individuals and his community through the position of an attorney rather than that of a medical doctor.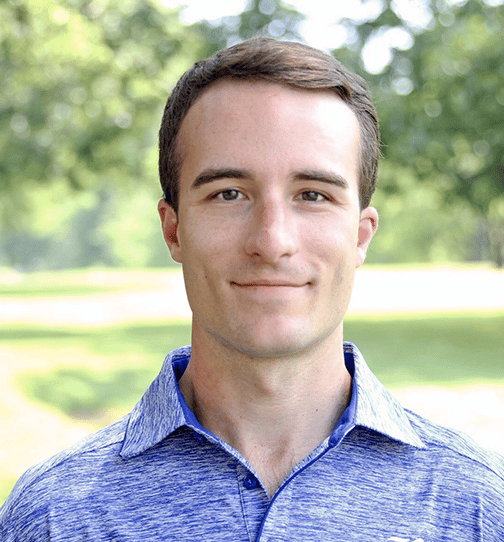 Determined to develop an extensive knowledge of the law and use it to help as many folks as he can, Pat went so far in law school as to obtain a student-attorney practice license from the Supreme Court, allowing him to represent low-income clients without compensation through the school's Pro Bono clinic. In addition to his time in the clinic, Patrick expended 197 additional hours outside of the clinic performing free legal work for those in need. It's safe to say that, while he's also in the legal practice to make a living, Patrick does what he does because the feeling of being able to genuinely help others with complex legal issues is the greatest reward of all. When you hire Pat, you're getting an attorney with a legitimate desire to help you, rather than an attorney who only sees you as a source of income.
When not in the office, one is most likely to find Pat pursuing his second passion: on the lacrosse field, serving as a coach and mentor to boys of all ages. Pat previously served as the head varsity lacrosse coach at Evangelical Christian School in Memphis while in law school, where he was the youngest head coach in state history to win back-to-back state championships (2016 & 2017). Pat currently runs the non-profit No Excuse Lacrosse chapter in Chattanooga, which fields several boys travel teams ranging from second graders to high school seniors. His long-term goal is to serve the community by growing the sport locally, especially in the public school systems. In addition, he is also an avid angler, aquarist, and painter.
Practice Areas
Social Security Disability
Medical Malpractice
Collections and Detainers
Education
Bar Admissions
Professional Affiliations
American Association for Justice
American Bar Association
Tennessee Trial Lawyers Association
Chattanooga Bar Association
Tennessee Bar Association
Honors
"Law Students for Justice" Pro Bono Service Award (197 hours)
Prior Work Experience
University of Memphis Elder Law Clinic (free clinic for folks who can't afford a lawyer – through Memphis Area Legal Services) – Fall 2016
Judicial Clerk at Hamilton County Chancery Court – Summer 2016