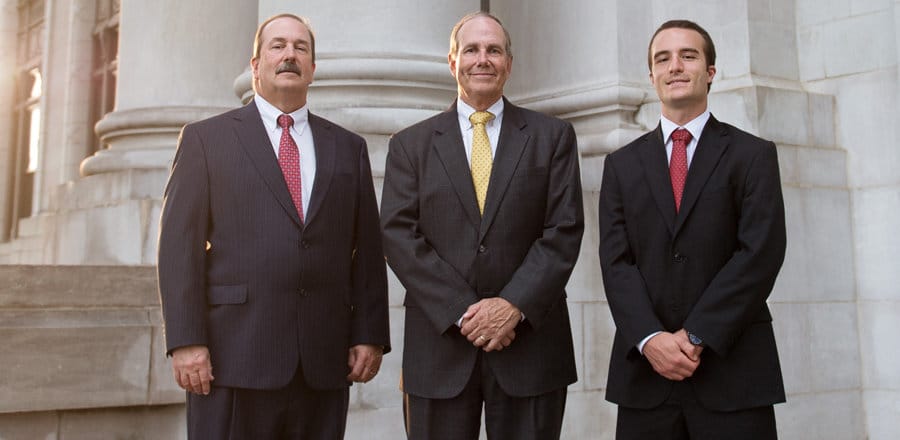 Wagner & Wagner Attorneys at Law Is the Chattanooga Firm You Know and Trust
Dedicated to your best interests since 1945
These days, you cannot turn on the television, drive down the highway, listen to the radio or even take a bus without seeing an advertisement for a Tennessee law firm. By now, you can sing along with those firms' jingles, have learned to ignore the scrolling legalese on the TV ads and find yourself staring at their billboards while you are stuck in traffic. You know who your options are.
But when you are seriously injured, or have lost your loved one because of another person's negligence, or can no longer work or support your family, you deserve better than "As Seen on TV." You deserve an attorney who understands your needs, your fears and your interests. You deserve a Chattanooga injury lawyer you can trust.
When it is your future and your family on the line, you can trust Wagner & Wagner Attorneys at Law to be there for you, the way we have been there for your friends, family and neighbors for more than 70 years.
A hometown firm with deep roots and wide-ranging abilities
Wagner & Wagner was born and bred in Chattanooga. Established in 1945, we are the oldest plaintiffs' law firm in town. Multiple generations of families have entrusted their legal matters to the care of our knowledgeable lawyers. Through the decades, our law practice has grown steadily through repeat business, referrals and a tradition of client satisfaction.
We represent clients in Tennessee and Georgia in several main practice areas involving injury, loss and hardship:
We also work with injured people seeking debt relief through Bankruptcy; and with individuals and companies in need of skilled Business Litigation or Transactional matters.
The Wagner & Wagner difference
Because our firm has always been a family business, we understand how important it is to do right by the families we represent. If we believe you do not have a case, we will not string you along; we will tell from the start. It is our philosophy that honesty is the best policy, so we are always honest with the people who come to see us.
If you do have a serious injury case, however, we will stop at nothing to protect you and your family. When you call the office, you will talk to an attorney: not a staff member, not a paralegal, not a call service – an attorney, each and every time. When you are facing serious legal matters, you deserve to have your voice heard by the people who will be helping you, and that means always getting to speak with a lawyer about your case.
And it is your case. At Wagner & Wagner, we want you to be empowered to make decisions that are best for you. We treat you and your case with the respect you both deserve, and we work hard to help you move forward.
We invite you to learn more about us:
Over the years, we have been privileged to work with many highly esteemed members of our community who had suffered serious injuries or losses. Our practice of putting our clients' needs first has helped us develop and maintain a strong reputation in the cities and towns where our clients live or were injured. We attribute our law firm's success to our attorneys' devotion to our clients as well as their experience and accomplishments. We look forward to helping injured people in Tennessee and Georgia for at least another 50 years.
Your case, your interests, your lawyers: contact Wagner & Wagner to learn more
Since 1945, Wagner & Wagner Attorneys at Law in Chattanooga has been proud to offer the counsel of talented, accomplished attorneys who work hard for you. Every new case is front and center at the law practice of Wagner & Wagner. We have built this practice on the basis of one satisfied client after another, year after year, consistently bringing us repeat business and referrals. We know the law, we know the courts and we know what is important to our clients.
To work with an experienced Chattanooga personal injury attorney from our firm, please call 423-756-7923 or fill out our contact form. We also serve North Georgia, Cleveland, TN, and the surrounding areas.