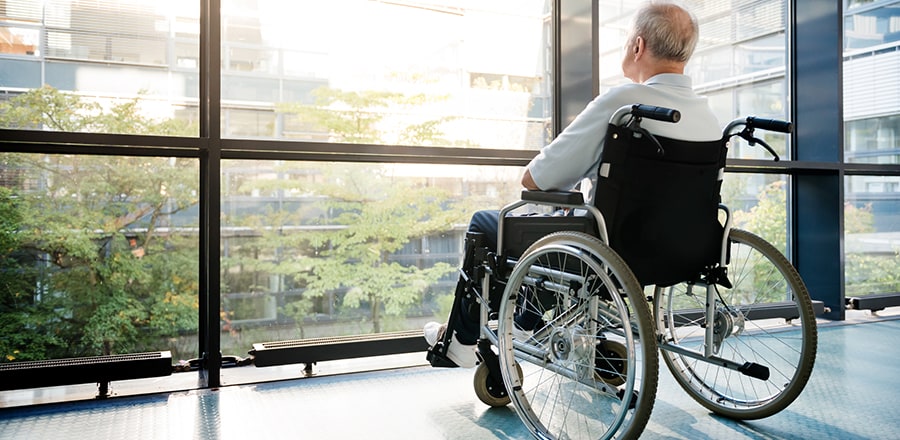 Personal Injury Lawsuits in Chattanooga
Chattanooga attorneys proudly handling a wide variety of personal injury cases in Tennessee
At Wagner & Wagner Attorneys at Law, we represent people who have been injured by the negligent acts of others. Whether it results from a car crash, a slip-and-fall accident or a defective product, a serious injury drastically changes your life. While we know that financial compensation will not undo the pain and suffering you are forced to endure, we have seen numerous clients benefit from a full, fair compensation award. That is why our professional Chattanooga personal injury attorneys earnestly work to hold responsible parties accountable for the harms they cause. You can trust us to fight for the best interests of you and your family.
Helping injury victims who have sustained catastrophic injuries
A serious injury can have far-reaching effects that you might not anticipate. At Wagner & Wagner, we help people who are faced with a vastly different future than the one they envisioned: a future filled with high medical costs, bills that will not stop piling up, chronic or long-term pain, and potentially the loss of their loved one. We have successfully represented clients with:
Lost limbs
Organ damage
Loss of vision or hearing
Neck and back injuries
Permanent scarring or disfigurement
Whether you sustained your injury in a car, truck or motorcycle crash, during the course of your job duties, or for any reason, our personal injury attorneys are prepared to fight for you.
Trusted guidance through a product liability claim
We are constantly inundated with products. Whether shopping at the corner store or watching television, product manufacturers and retailers are constantly telling us why we should purchase and use their products. So, when we do invest in these items, it is completely reasonable to expect them to perform as promised. When this expectation is not met, you or a member of your family may be seriously injured. Trust our experienced product liability lawyers to fight for you when a product causes injury. Whether the problem stems from a design defect, a manufacturing mistake or inadequate warnings, we have the skill to hold the big corporations accountable through a product liability claim.
Honest legal services for premises liability injuries
You have a reasonable right to safety in the places you frequent, whether entering your apartment complex, patronizing a store or utilizing the ATM at your local bank. The owners and caretakers of these properties have a responsibility to provide upkeep and maintenance that promotes safety and prevents injury to visitors. The actions, or inactions, of a negligent property owner can cause substantial harm and injury to individuals visiting their premises.
When serious injuries occur, we help you seek a financial settlement to assist with mounting medical and personal expenses. Our skilled premises liability attorneys know how to identify all responsible parties and our attorneys are expertly prepared to handle the complexities of your premises liability case.
Providing effective legal representation for injured nursing home residents
Nursing homes and other elder care facilities have a legal and ethical duty to care for the people who reside in their facilities. It is difficult to imagine that anyone would want to hurt an elderly person, but unfortunately these events happen far too often. These vulnerable individuals become victims of abuse and negligence when unqualified caregivers and negligent administrators fail to properly perform their duties.
Our knowledgeable nursing home abuse lawyers know that nursing home abuse can take many forms, from physical to emotional to financial. That is why we take the time to perform a thorough investigation when concerned family members ask for us assistance. We take these horrific injury cases very seriously and fight for your loved one as if we were protecting a member of our own family.
Compassionate assistance for families impacted by a wrongful death
Our personal injury practice extends to families who have lost loved ones at the hands of another person's negligence. Upon securing our wrongful death legal services, you can rest assured that your family is receiving the type of top-notch legal representation your deceased family member deserves. We begin with a thorough investigation of the injury-causing event. Once we thoroughly examine the circumstances, we then look into the character of the person and/or company responsible for the injuries, along with a thorough examination of all witnesses. All of this is done to provide credible and honest proof that your loved one's fatal injuries were the result of another's unreasonable or egregious actions.
Contact us today for a confidential discussion of your personal injury claim
At Wagner & Wagner Attorneys at Law, we have been providing effective personal injury legal representation since 1945. If you or a family member was harmed by the negligence of another, call our trusted attorneys at 423-756-7923 or complete our contact form to schedule a free consultation. In addition to Chattanooga, we also represent clients in Cleveland, TN, in North Georgia, and all surrounding counties.
Related Articles