Serious Work-Related Injuries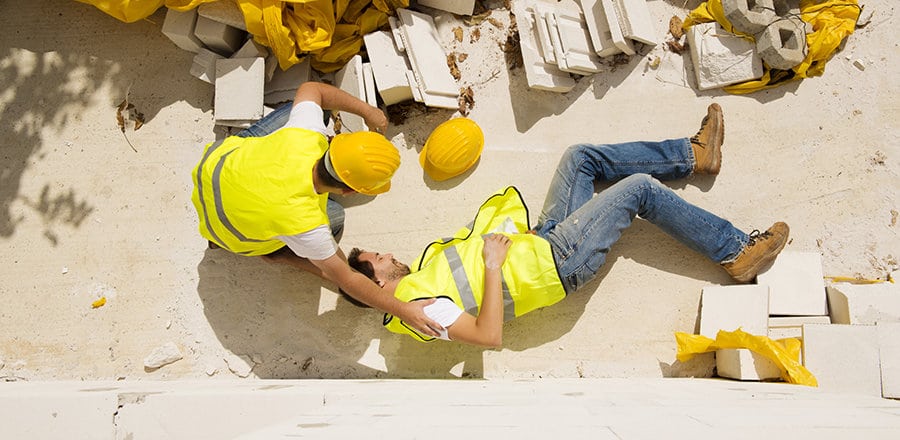 Chattanooga Attorneys Serving Workers with Serious Work-related Injuries
Helping permanently disabled workers obtain full and fair compensation
Going to work should not be life-threatening, but that is the reality for many workers in high-risk jobs. Whether it be construction, truck driving, fishing or another dangerous employ, these workers are at the mercy of safety mechanisms, proper equipment and well-trained supervisors. When something goes awry, an employee could be seriously injured, and even suffer a permanent disability or death. These brave workers deserve to have their legal rights protected.
The lawyers at Wagner & Wagner Attorneys at Law are advocates for seriously injured workers. We are a family team of Chattanooga work injury attorneys that cares about you and your loved ones. We know that while you may deserve workers' compensation, actually obtaining those benefits might not be that simple. We are prepared to fight so you receive every penny you deserve.
Injuries that commonly occur on the job
Everyone has the right to a safe work environment, but sadly that is not always the case. Hazardous work settings, insufficient training and unqualified bosses lead to workplace injuries such as:
Overexertion. The result of lifting, pulling, carrying, wielding or other repetitive and strenuous activities, overexertion occurs commonly in laborers, nurses/orderlies, EMTs and material handlers. Overexertion keeps otherwise healthy workers from performing their job duties.
Back injuries from lifting. Sprains, strains, herniated discs and other back injuries can put someone out of work for months or even permanently. While proper techniques and back braces help limit some of the risk of back injuries from lifting, these injuries are still quite common.
Reflex Sympathetic Dystrophy (RSD). RSD is a chronic condition that can be caused by trauma at work. It leads to intense and continuous pain that worsens over time, as well as swelling, discoloration and temperature changes on various parts of the body.
Fractures. Breaking a bone in any part of your body is bound to leave you unable to work for a while. You could have suffered a hand fracture from a car accident or a broken leg from a large fall.
Other injuries include cuts, bruises and lacerations. In certain case, serious work-related injuries may lead to a permanent disability, such as paralysis, amputation or incurable illness.
Permanent work-related injuries
While a broken bone may heal, certain on-the-job injuries might not. One severe accident could cause a lifetime of total or partial disability, disrupting your ability to earn a living, care for your family and live a happy, full life. Permanent work-related injuries include, but are not limited to, the following:
Paraplegia/quadriplegia. A severe spinal cord injury may cause either paraplegia, weakness/paralysis in the legs, or quadriplegia, weakness/paralysis in both the legs and arms. These devastating medical conditions can last forever.
Brain damage. A traumatic brain injury (TBI) is caused by a blow or sudden jolt to the head. A TBI may lead to permanent brain damage, which can lessen your cognitive abilities and threaten your emotional and mental health.
Amputation. Amputation occurs when you lose a limb, including a finger, toe, arm, hand or other extremity. These types of injuries happen when a worker's limb is crushed in a large machine, suffers a car accident or otherwise is seriously harmed.
Loss of vision. When employees suffer eye injuries, it could forever impair their vision. You could even lose an eyeball and have to use a prosthetic eye. In the worst cases, you could suffer permanent blindness.
Toxic exposure illnesses. If you were exposed to a toxin, such as asbestos, lead or lye, you might develop mesothelioma, lung disease or other potentially fatal illness. These illnesses could require a lifetime of medical treatment and a multitude of side effects.
Chronic pain. Conditions like Reflex Sympathetic Dystrophy, certain types of arthritis, neck and back injuries like slipped or herniated discs, or other injuries that leave you unable to work may be covered under workers' compensation. If your chronic pain cannot be alleviated or curd, you may be able to make a claim for Social Security Disability benefits, instead.
This is by no means an exhaustive list. Tragically, thousands of workers die on the job every year — a total of 5,190 workers perished in 2016, according to OSHA. And that only includes employee who died working in the private sector. When a loved one dies in a work accident, his or her dependents may be entitled to certain workers' compensation benefits.
How and where Tennessee workers get hurt
Workplace injuries can be the result of falls from heights, slips and falls, car accidents, repetitive stress, toxic exposure and more. While an injury can occur in any workplace, many of our clients sustain injuries in the following industries and jobs:
Construction. Construction is one of the most dangerous lines of work. You could fall from a scaffolding, injure yourself operating a forklift or be crushed by a piece of equipment. Construction-site safety is not always handled appropriately by supervisors, so a potentially insignificant event may turn into a complete disaster without the right action and prevention from your boss.
Industrial settings. From refinery explosions to mining disasters, industrial accidents have the power to devastate and even kill. Many industrial businesses are susceptible to major hazardous events, including oil companies, the coal industry and many more.
Manufacturing/production. When working in a factory, plant or other manufacturing facility, you are at risk from poorly maintained machines, lack of first aid and poorly labeled hazards. You risk having a finger cut off, having an arm stuck in a machine and many more traumatic injuries.
Service and entertainment industry. Every day, thousands of people flock to Tennessee to check out the music scene, enjoy our incredible barbeque, and soak up our landscape. We have a booming tourism and entertainment industry, which means a lot of hotels, restaurants, clubs and tour vehicles. Service industry workers can be seriously injured in the course of their job duties; we can help protect you if you are.
Retail positions. You may not immediately think of a retail store or restaurant as a place for serious work-related injuries. Yet, workers fall victim to injury every day while working in the service industry. Retail workers injure their backs lifting boxes and stocking shelves, while food service employees are subject to scalding burns.
Transportation. Delivery drivers, truckers, sanitation workers and utility workers often operate large, dangerous vehicles and could be in charge of hazardous materials. These fields present the risk of truck accidents and exposure to life-threatening chemicals.
Healthcare. You go to a hospital when you're sick and want to be well – but what about the hospital workers who care for you? Doctors, nurses, EMTs and staff can be seriously injured while doing their jobs.
Energy sector. Tennessee and Georgia have thriving energy sectors. From nuclear and hydroelectric power to natural gas drilling and up-and-coming solar power, we have a lot invested in making the world go 'round. The energy industry can be a dangerous one, however, and we are committed to protecting energy workers.
At Wagner & Wagner, we help contractors, employees, and government workers file claims for compensation when they have been hurt in the course of their jobs. If you are not entitled to workers' compensation, we can help you file a personal injury lawsuit. If your claim has been denied, we can represent you in hearings and appeals, as well.
Total permanent or partial disability benefits
The state offers additional workers' compensation benefits for employees who suffer from a permanent injury. You could receive:
Permanent partial disability benefits (PPD). In the event you are permanently injured but can still seek some kind of employment, you may receive PPD benefits. You could earn up to 66 2/3% of your average weekly wage, subject to limitations.
Permanent total disability benefits (PTD). If you are permanently injured and cannot return to any type of work in the open market, you may qualify for PTD benefits, which can continue until you reach the age when you are eligible for old-age retirement.
You could receive PPD or PTD benefits after you have reached maximum medical improvement and your treating physician has assigned a permanent impairment rating.
Working with a trustworthy workers' compensation attorney
At Wagner & Wagner Attorneys at Law, we pride ourselves are being accessible, knowledgeable and, most importantly, trustworthy. We genuinely want to better our community and help injured workers in every way possible. If you need help obtaining any type of workers' compensation benefit, give our Chattanooga workers' compensation lawyers a call today at 423-756-7923 or fill out our contact form. From Chattanooga to Cleveland, TN and Northern Georgia, we represent injured workers in all surrounding counties.