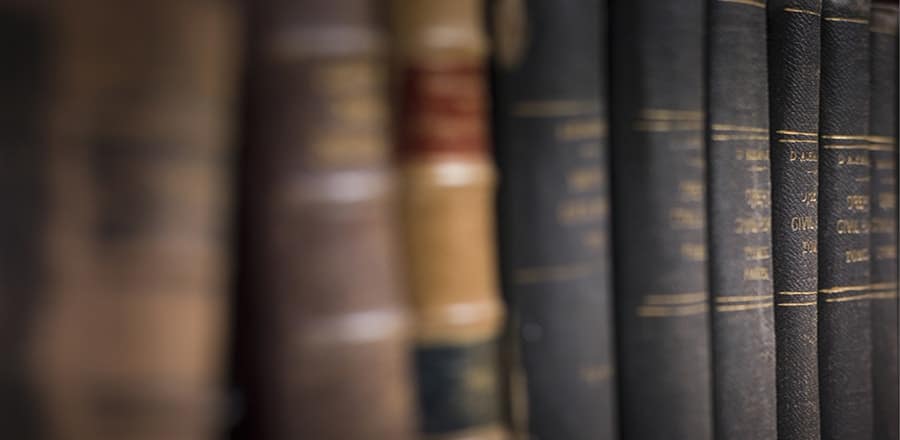 Experienced Chattanooga Lawyers Advocating for the Rights of Injured Parties
Representing clients in personal injury, workers' compensation and probate cases
Since 1945, the law firm of Wagner & Wagner Attorneys at Law has been advocating for the rights of people injured by the negligent actions of others. Our skilled Chattanooga personal injury attorneys have set themselves apart with a tradition of excellence and dedication to each of our clients. Drawing on our substantial experience, we have the skill and knowledge needed to handle complex legal matters in many areas of personal injury law, as well as in workers' compensation, probate and business law. You can trust our firm to get you the results you deserve.
Skilled representation for personal injury claims
At Wagner & Wagner, we believe that injured people deserve compensation from all liable parties. Our proven track record includes personal injury cases involving:
Legal representation that vehicle accident victims can trust
The roadways of Tennessee can be a dangerous place, particularly when negligent drivers fail to follow traffic laws. When injuries result, our knowledgeable Chattanooga traffic accident lawyers represent people who have been harmed in accidents involving:
Car crashes. After a car wreck, we provide injury victims with knowledgeable and trustworthy guidance through this challenging time in their lives.
Truck accidents. Large tractor trailers can be extremely dangerous on the roadway. When truck owners and operators fail to follow safety regulations, injured parties trust us to advocate for their rights.
Motorcycle wrecks. Motorcyclists are at an increased risk of harm on the roadways. We work to hold individuals responsible when their negligent actions cause harm to motorcycle operators.
Collisions with pedestrians and bicyclists. Pedestrians and bicyclists often face severe injuries when hit by a vehicle. Our lawyers work hard to ensure that our clients can afford the costs of necessary medical care.
Mass transit crashes. We are not afraid to take on government entities when their public transportation vehicles cause injury. If you were injured in a bus crash or on a train, we can help.
Recreational vehicle collisions. When recreational vehicle owners and operators act in a negligent manner, we hold them accountable for the harms they cause. We also handle cases involving boats, jet skis and other watercraft.
Effective representation for complex workers' compensation matters
Workplace injuries can involve numerous legal issues. Our skilled workers' compensation lawyers have the knowledge to effectively handle various workers' compensation cases, including:
Serious workplace injuries. Some workplace injuries prevent the injured party from continuing in the same line of work. We consider the long-term effects and work to ensure that the employer provides adequate compensation for necessary care.
Construction and industrial accidents. Construction and industrial worksites can be extremely dangerous for employees. Injuries occurring within these settings can be severe and costly.
Long-term effects of workplace injuries. Long-term injuries, such as nerve damage or Reflex Sympathetic Dystrophy, are commonly associated with workplace accidents. We make sure that these potential consequences are part of the conversation when advocating for adequate compensation.
Compassionate assistance with probate matters
Our experienced probate attorneys assist clients through all phases of the probate process, including:
Probate administration. Our lawyers guide you through the probate process to help you ensure that your loved one's wishes are carried out appropriately.
Probate litigation. If an individual or group of people chooses to challenge the provisions of a will or trust, our reputable attorneys assist with all aspects of probate litigation.
Wills. We help clients create simple wills and effectively represent families when wills are contested.
Assisting Tennessee residents with all of their legal needs
At Wagner & Wagner, we are proud that our clients trust us to handle their personal and business-related legal needs. Our attorneys proudly provide honest representation in the areas of:
Business and commercial law. Our team assists with a wide variety of transactional and litigation-based matters to protect your company, your shareholders and your interests.
Bankruptcy law. Working with an experienced bankruptcy lawyer provides you with the best chance at obtaining the debt relief you need.
Experienced injury attorneys you can trust
The Chattanooga lawyers of Wagner & Wagner Attorneys at Law are ready and willing to assist you with your legal needs involving personal injury, worker's compensation, probate, bankruptcy, and business law. Call us today at 423-756-7923 or complete our contact form for a free assessment of your case. We proudly serve clients in Cleveland and Chattanooga TN, in North Georgia, and all surrounding counties.