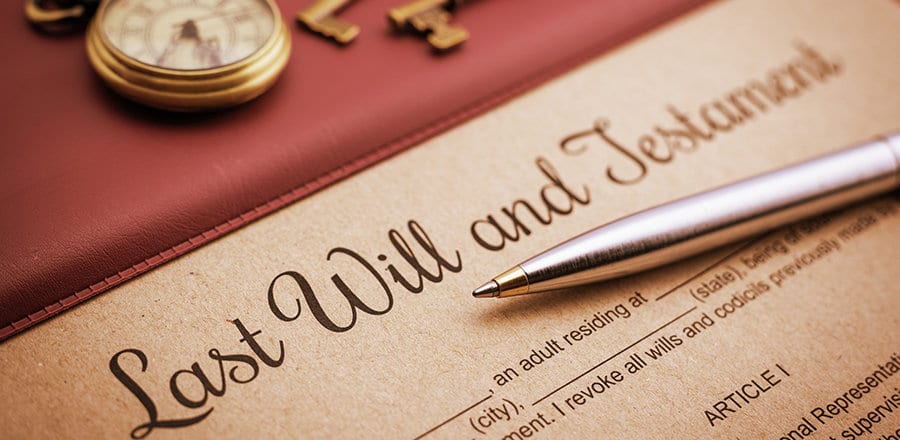 Chattanooga Will Litigation & Administration Attorneys
Legal advisors helping facilitate the probate process in TN
After a loved one or family member passes away, the grieving process can sometimes be overshadowed by worries about the legal issues surrounding a will. Perhaps the probate undertaking becomes too complex, or the will itself appears legally flawed. This is when the assistance of a Chattanooga probate attorney is invaluable. A lawyer can overcome legal challenges, allowing families time to together to focus on healing.
Wagner & Wagner Attorneys at Law was founded in Chattanooga in 1945. As a part of the community, we serve our clients with integrity and dependability. Our clients have the security of working directly with us, not a staff member or paralegal. As local residents and attorneys, we know local and federal law, and we prioritize the creation of long-term relationships with our clients. We help with drafting wills, creating trusts, settling disputes, probate litigation, and probate administration. We represent the executors and administrators of estates and people who are challenging a will or the administration of the estate.
When is disputing a will appropriate?
You cannot contest a will simply on the basis of not agreeing with its terms. There are several questions to ask that might warrant contesting the validity of a will.
Some of these questions include:
Was the will-writer in possession of his or her full mental faculties at the time when the will was written?
Does the will seem to unfairly favor or exclude one child over others?
Is it possible that the will was written while the writer was being unduly influenced by another party, possibly to that person's benefit?
Is there a suspicion of outright fraud or forgery of the will?
Does the will that is submitted for probate approval comply with the requirements for writing a will in Chattanooga?
What happens if the original of the will can't be found?
You may need to dispute a will through litigation. The intention during will litigation is not to discredit the deceased or create drama. Instead, it is to more fairly allocate possessions, in keeping with the will-writer's (the testator's) true desires.
What must be proven to contest a will in Tennessee?
There are generally four grounds for invalidating a will. Each ground has specific requirements. Proving each ground requires experienced Chattanooga will dispute lawyers who understand these requirements and how to prove these requirements in court. Most will disputes are resolved through litigation though some could be resolved through a settlement between the personal representative and the person contesting the will.
The common grounds for contesting a will in Chattanooga are:
Lack of testamentary capacity. Generally, the testator should understand what his/her assets are, who are the people who would normally inherit his/her assets and understand the purpose and effect of a will. Testators who had dementia when the will was prepared may lack testamentary capacity.
Undue influence. This ground generally requires that a person in a close or confidential relationship with the testator prior to death - exclude other people who would normally inherit. The person in the close/confidential relationship should receive more in the will than would normally be expected.
Common examples are when a testator signs a will due to a threat, is wrongly led to believe he/she is not signing a will, or someone forges the testator's signature.
Failure to comply with will formalities. The will should be signed by the testator, be in writing, and be signed in the presence of two witnesses who must also sign the will. Some exceptions may apply.
What other types of probate disputes do you handle in Chattanooga?
In addition to contests about the validity of a will, we handle contests about the appointment of an executor. Even when a will is valid, some of the following concerns about the appointment may need to be resolved:
The will may appoint an executor who is deceased or mentally incompetent without naming a co-executor or a subsequent executor.
There may be concerns that the executor is financially incompetent, lives too far away to handle the estate, and other concerns.
The executor isn't performing his duty to properly identify the assets, pay creditors, pay any taxes that are due, value the assets, transfer title, and other failures of executor duties.
We also help to litigate and resolve questions about which assets pass through probate and which assets don't need probate approval. For example, assets that are payable on death to a specific person, assets held in trusts created before the decedent died, and assets properly titled to pass to another joint owner of the property directly may not require probate approval.
How can your Chattanooga lawyers help with the probate process?
Even the most punctiliously written and scrupulously fair will is still required to undergo the probate process. Disputes may arise involving the following:
Identifying an executor or executors if one was not named in the will.
Appointing a personal representative if there is no will.
Determining how the assets should be handled if there is no will.
Publishing notice of the decedent's death in local news outlets
Surveying and inventorying all applicable assets and properties.
Valuing the real estate, business, and other property of the decedent – by using an appraiser or other acceptable valuation methods.
Handling out-of-state assets.
Payment of any debts or bills still outstanding.
Paying any taxes that are due.
Following the will's guidance for assigning new ownership of properties and bequests.
Distributing specific bequests such as real property, jewelry, and prized possessions.
Carrying out the terms of any trusts created in the will.
Closing the estate.
Our Chattanooga estate administration lawyers are skilled at helping executors and personal representatives identify and execute their duties. We help resolve disputes through negotiation and litigation.
Do you have a will or estate litigation lawyer near me?
At Wagner & Wagner, we meet clients at our office in Chattanooga located at 701 Market Street, Suite 310, Chattanooga, TN. Our lawyers do conduct video conferences by appointment.
When a loved one dies, you want to do everything you can to honor his memory. Part of the honor includes ensuring that his wishes, as set forth in a will, are completed. At Wagner & Wagner, our probate lawyers answer your questions and calmly guide you through the probate and estate administration process.
Contact a reputable, dependable Chattanooga probate attorney today
At Wagner & Wagner Attorneys at Law, we have seven decades of experience with the law and in the community to bring address the issues faced by our clients and their families, after the death of a loved one. We help honest people solve honest problems. If you or a family member have any questions about probate or wills, speak with an experienced probate lawyer by calling us or completing our contact form. We also offer legal services to clients in Chattanooga, Cleveland, and all surrounding areas.