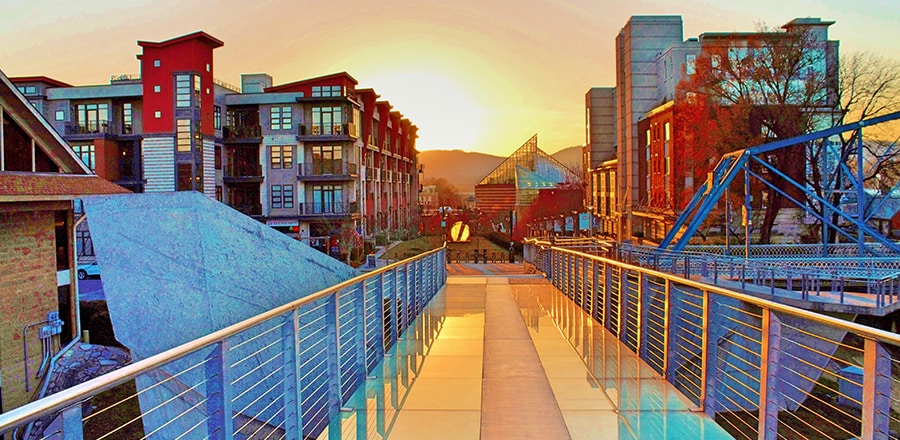 Chattanooga Workers' Compensation Lawyers
Skilled workers' compensation attorneys for injured workers in Tennessee
Workers' compensation is a no-fault benefits program that offers compensation for medical costs and lost wages and industrial impairment money for work-related injuries. So, if you are hurt on the job, or develop an occupational illness, you should not have to pay for medical treatment. If you are unable to work for a period of time because of your injury, you should be offered wage replacement payment for a portion of your regular rate.
Unfortunately, that is not always how the system operates. Employers may deny that the accident occurred at work. The employer's workers' compensation insurance carrier may unjustly delay your claim. Your supervisor may incorrectly classify you as an independent contractor. The carrier will likely raise other obstacles.
When you hit barriers to obtaining proper workers' compensation benefits, speak to a lawyer at Wagner & Wagner Attorneys at Law. Our skilled, experienced, and aggressive Chattanooga workers' compensation lawyers help injured employees like you obtain the benefits they need and deserve.
Which industries in Tennessee lead to worksite injuries?
Any employee whose employer carries workers' compensation insurance can file a claim (most are required to have insurance), but some employees face greater risks than others. Wagner & Wagner represents injured workers across Tennessee, and we have seen firsthand how some industries are more dangerous than others. Some of the employees most at risk for injuries or illness include:
Whether you have developed an occupational illness, such as a respiratory illness, injured your back from repetitive lifting, been in a vehicle crash, been crushed by a tool or materials, or sustained an injury in any way while on duty, we can help.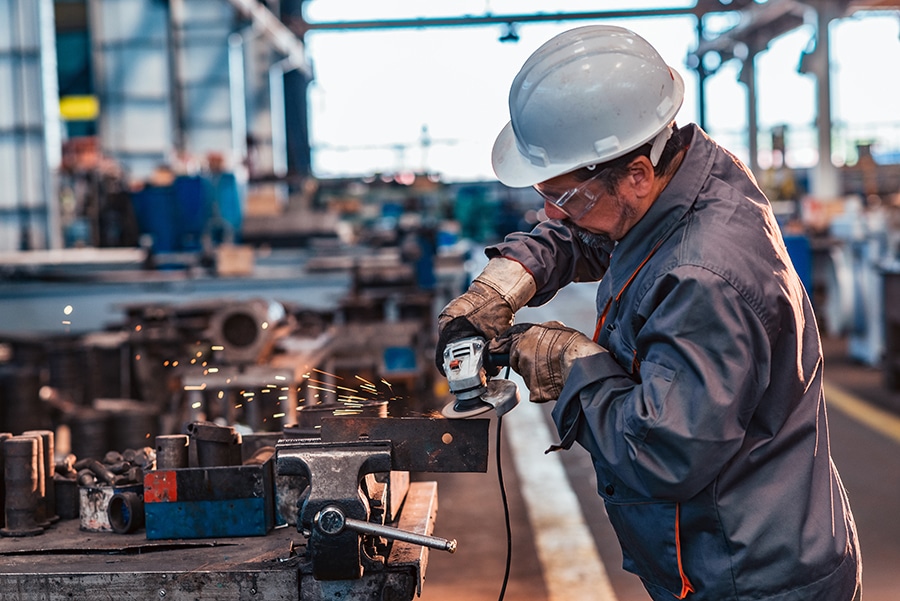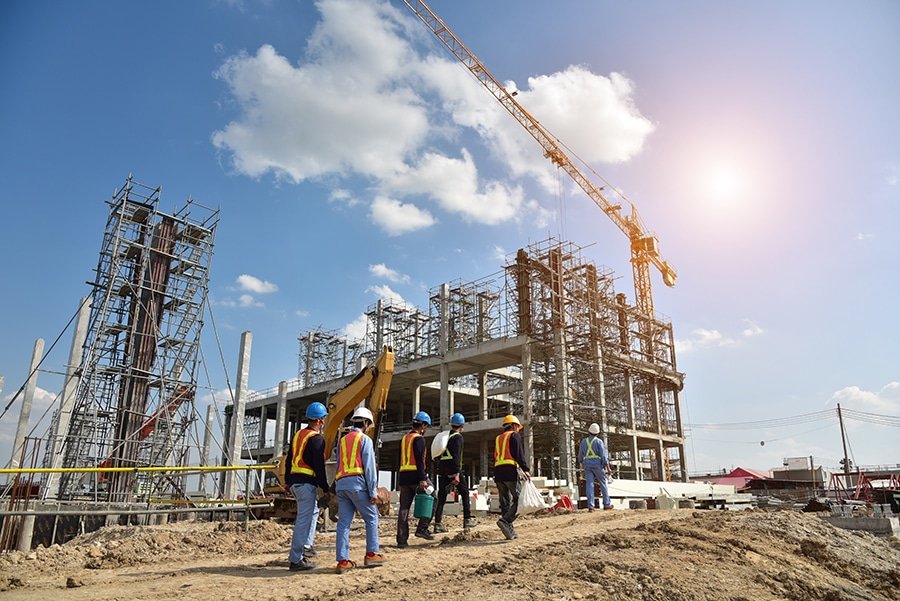 What benefits can I receive through workers' compensation?
There are four main categories of workers' compensation benefits. Depending on the type of injury you sustain (and how you sustain it), you may be entitled to:
Medical treatment. Your medical expenses should be completely covered by your company's workers' compensation insurance. This coverage includes doctors' visits, ER and hospital visits, rehabilitative care, and the cost of prescriptions and medical devices (such as crutches). Your medical bills should cover the cost to improve your condition and keep your condition stable.
Temporary total or partial disability benefits. If you are unable to work as the result of your accident, you can collect temporary disability benefits. Temporary disability benefits begin on the eighth day of disability. If the disability lasts 14 days or more, you will receive benefits dating back to the first day of disability. Temporary disability benefits are usually two-thirds of your average weekly wages. You may be able to collect temporary partial disability benefits if you can work, but your weekly wage is reduced because of the injury.
Permanent disability benefits. If you are permanently injured — either partially or totally — you could qualify for permanent disability benefits. This determination is made after you have reached the point of maximum medical improvement.
Death benefits. If an employee dies from serious work-related injuries, his or her dependents may be able to collect death benefits. This includes compensation for funeral expenses and lost wages. The amount of compensation depends on how many dependents are left behind and the deceased's income. Our attorneys can help you with these devastating claims.
Can I receive benefits if I am an independent contractor?
No. If you are self-employed, the company you are doing work for would not be obligated to provide workers' compensation benefits to you as an independent contractor. Sometimes, though, employees are misclassified as independent contractors, so you should speak to an attorney if you are confused about your rights. Just because your employers tell you that you are classified as an independent contractor does not mean that you are such. You may in fact be an employee and not an independent contractor.
If you are an independent contractor, you may be able to file a personal injury claim against your employer if the employer was negligent.
What if I work part-time?
Even if you are a part-time worker, you are still entitled to workers' compensation – if you are an employee.
What will a Chattanooga workers' compensation attorney do for me?
If you have been injured on the job, your workers' compensation benefits depend on:
Following the proper rules and procedures.
Documenting your injury.
Submitting your claim correctly and going to Court with you and presenting your case to the Court.
Failure to properly follow these steps can prevent you from receiving the benefits that you and your family deserve and need. These steps are often difficult to accomplish on your own. All too often injured workers make mistakes in their documentation and paperwork, jeopardizing their rights to benefits. An attorney can help you avoid mistakes and walk you through following all proper procedures. For example, we are skilled at working with your doctors to verify what injuries you have, what medical care you need, whether you can work with restrictions, whether you have a permanent disability, and other issues.
Our lawyers also assist clients whose claims have been denied by representing them at hearings and in front of Administrative Judges, when necessary. Even seemingly medical conditions such as an aching back usually require the services of an attorney because employers will often say, after a few physical therapy visits, that you're ready to return to your job. Our Chattanooga workers' compensation lawyers are skilled at responding to the efforts of your employer to deny your benefits or force you back to work before you're healthy.
Can you help if my workers' compensation claim is denied?
Unless you are an independent contractor, your employer's workers' compensation insurance is supposed to cover your work-related injuries. Unfortunately, this means that the people who initially approve or deny your claim work for a for-profit insurance company with a bottom line that depends on paying out less in benefits than it receives in premiums. In other words, it is to the insurance company's financial benefit to deny as many claims as possible.
With the dedicated Chattanooga workers' compensation lawyers of Wagner & Wagner on your side, you won't have to face the insurance company's intimidating lawyers on your own. We will fight for your benefits to the fullest extent of the law to make sure you get every penny you deserve at your hearing or during the appeals process.
If your incident legally qualifies as a "permanent" injury, we'll make sure you are able to seek compensation above the standard benefit cap. Additionally, if your loved one died in a tragic work accident, you may be able to recover death benefits. Our seasoned work injury attorneys can also help with appealing denials of these claims.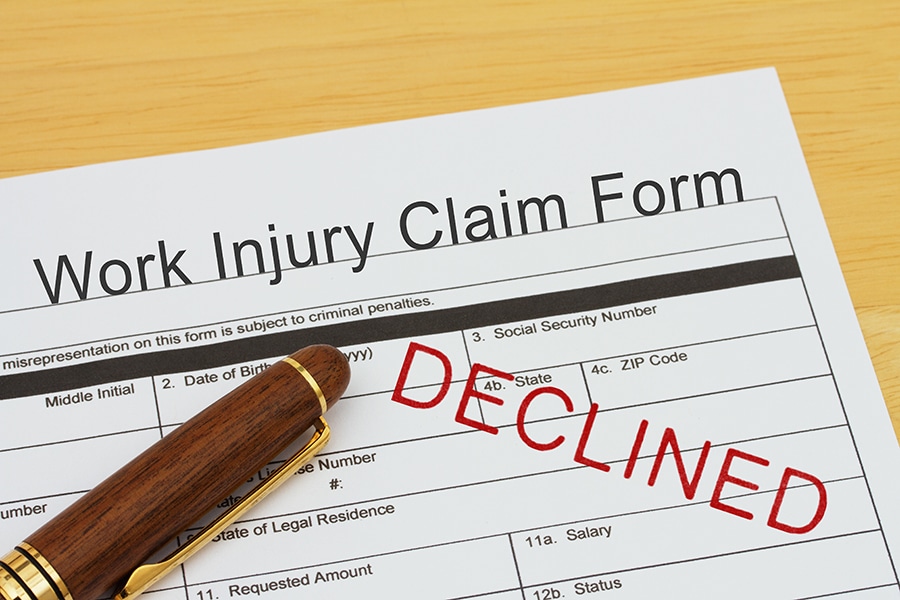 Our lawyers will also protect you from unlawful retaliation by your employer. If you have been, or fear you may be, penalized for filing a workers' compensation claim in Tennessee, let us know and we will ensure that your rights as an injured worker are protected.
Almost all employees in the private sector are entitled to workers' compensation, regardless of whether they were at fault for the accident. If you share some of the blame for your injuries, it does not preclude you from receiving benefits. Whether you are hurt on a construction site, are exposed to toxic chemicals in an industrial center, were hit by a falling object or slipped on water – or sustained an injury in any way while in the course of your duties, come see us, and we will help you with the next steps.
Can I be fired for being injured at work?
Technically, it is illegal for an employer to fire an employee solely because he or she was injured on the job. This would be a retaliatory discharge. However, it is relatively easy for employers to get around this restriction by finding another excuse to dismiss an injured worker. Almost every state operates under the principle of "at will" employment, meaning that your employer can fire you for any reason, or for no reason, at any time with very few exceptions. Nonetheless, you may have a case for wrongful termination if you can prove that:
Your termination was the result of age, gender, racial, or another type of illegal discrimination.
You were terminated specifically and solely for getting injured.
Your employer violated its own policies and procedures in firing you.
Your employer falsely claimed that no light/modified duty work was available.
Your employment contract or union CBA prohibited your termination.
These are simply general answers to general questions. A knowledgeable Chattanooga workers' comp lawyer can assist with a comprehensive evaluation of your specific claim.
What if the accident is my fault?
It generally does not matter whether you caused or contributed to your work-related accident; you will be entitled to benefits as long as the accident occurred during the course and scope of your employment and you have not violated a known safety rule such as lock-out, tag out (LOTO).
Does my employer have workers' comp insurance?
All employers in the state are required to carry insurance if they have five or more employees. All employers in the construction industry with one or more employees are required to have insurance unless they are specifically exempted. All employers in the coal mining industry must have workers' compensation insurance if they have one or more employees. If your employer does not have insurance under these circumstances, they are breaking the law. We can help you.
Can government employees collect workers' compensation?
Workers' compensation rules apply to workers in the private sector. Government workers may have separate rules and regulations, but not always. Some governmental employers follow the Tennessee workers' compensation laws and are insured for work comp. Call us to find out if you are covered and are entitled to benefits.
What are the time limits for filing a claim?
You only have 15 days to report a work injury to your supervisor. This means you have 15 days from the date of the accident, or 15 days from when a doctor told you that your injury was work-related, to tell your boss. You should tell your supervisor about the injury right away to avoid delaying your workers' compensation claim.
If you experience roadblocks, you may consider hiring a workers' compensation attorney. As your consultation is free, you have nothing to lose by at least learning more from a lawyer. We invite you to call or contact us to learn more about the timelines for notifying your employer about an injury and for filing your formal workers' compensation claim.
Do you have a workers' compensation lawyer near me?
Wagner & Wagner meets injured or ill workers at our Chattanooga office located at 701 Market Street, Suite 310. When necessary, we make arrangements to speak with you at your home, a healthcare facility, or by video conference.
Our lawyers will guide you through each phase of the claims process. We've helped many workers obtain strong recoveries.
Injured at work? Let Wagner & Wagner help
By the time our clients reach our offices, they are already exasperated. They have already been stonewalled by their employer and the insurance company. At Wagner & Wagner Attorneys at Law, we do not want you to experience additional frustration. When you call our firm, you speak to a Chattanooga workers' compensation attorney directly. You work with your lawyer one-on-one. To learn more, contact us by phone or use our contact form to schedule a free consultation. We serve clients in Chattanooga, Cleveland, and all surrounding Tennessee counties.
Related Articles