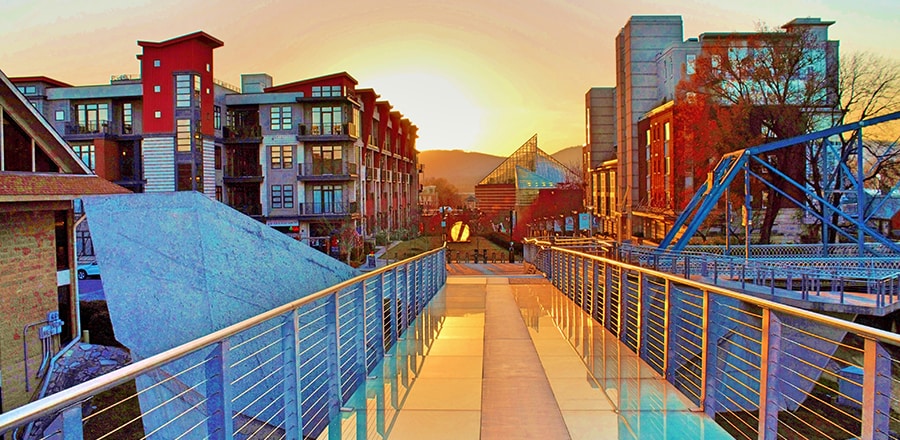 Chattanooga Workers' Compensation Lawyers Fight for Your Future
Skilled representation for injured workers in Tennessee and North Georgia
Workers' compensation is a no-fault benefits program that offers compensation for medical costs and lost wages as they relate to work-related injuries. So, if you are hurt on the job or develop an occupational illness, you should not have pay for medical treatment. If you are unable to work for a period of time because of your injury, you should be offered wage replacement payment for a portion of your regular rate.
Unfortunately, that is not always how the system operates. Employers may deny that the accident occurred at work. The employer's workers' compensation insurance carrier may unjustly delay your claim. Your supervisor may incorrectly classify you as an independent contractor.
When you have hit barriers to obtaining proper workers' compensation benefits, speak to a lawyer at Wagner & Wagner Attorneys at Law. Our skilled, experienced and aggressive Chattanooga workers' compensation lawyers help injured employees like you obtain the benefits they need and deserve.
Dangerous industries in Tennessee and Georgia
Any employee whose employer carries workers' compensation insurance can file a claim, but some employees face greater risks than others. Wagner & Wagner represents injured workers all over Tennessee and throughout North Georgia, and we have seen firsthand how some industries are more dangerous than others. Some of those employees include:
Whether you have developed a chronic illness, injured your back from repetitive lifting, been in a vehicle crash, been crushed by a tool or materials, or sustained an injury in any way while on duty, we can help.
What kind of benefits can injured workers receive?
There are four main categories of workers' compensation benefits. Depending on the type of injury you sustain (and how you sustain it), you may be entitled to:
Medical treatment. Your medical expenses are to be completely covered by your company's workers' compensation insurances. This coverage includes doctors' visits, ER and hospital visits, plus the cost of prescriptions and medical devices (such as crutches).
Temporary disability benefits. If you are unable to work as the result of your accident, you can collect temporary disability benefits, which begins the eighth day of disability. If the disability lasts 14 days or more, you will receive benefits dating back to the first day of disability. Temporary disability benefits are usually two-thirds of your average weekly wages. You may be able to collect disability benefits if you can work, but your weekly wage is reduced because of the injury.
Permanent disability benefits. If you are permanently injured — either partially or totally — you could qualify for permanent disability benefits. This determination is made after you have received maximum medical improvement.
Death benefits. If an employee dies from serious work-related injuries, his or her dependents may be able to collect death benefits. This includes compensation for funeral expenses and lost wages. The amount of compensation depends on how many dependents are left behind and the deceased's income. Our attorneys can help you with these devastating claims.
What will a Chattanooga workers' compensation attorney do for me?
If you have been injured on the job, your workers' compensation benefits depend on you:
Following the proper procedures
Documenting your injury
Submitting your claim correctly
Failure to properly follow these steps can prevent you from receiving the benefits that you and your family deserve and need. These steps are sometimes difficult to accomplish on your own, and all too often injured workers make mistakes in their documentation and paperwork, jeopardizing their rights to benefits. An attorney can help you avoid mistakes and walk you through following all proper procedures. Our lawyers also assist clients whose claims have been denied by representing them at hearings and in front of Administrative judges, when necessary.
Simple cases of a cut finger requiring stitches or falling package causing a small bruise likely won't require the services of an attorney. Rather, serious cases of severe, life-threatening, and/or permanent injuries are more complicated and may necessitate legal help. Additionally, if you cannot work for a long period of time or cannot return to your job at all, talk to a lawyer.
Don't wait if your claim for benefits has been denied
Unless you are an independent contractor, your employer's workers' compensation insurance is supposed to cover your work-related injuries. Unfortunately, this means that the people who initially approve or deny your claim work for a for-profit insurance company with a bottom line that depends on paying out less in benefits than it receives in premiums. In other words, it is to the insurance company's financial benefit to deny as many claims as possible.
With the dedicated Chattanooga workers' compensation lawyers of Wagner & Wagner on your side, you won't have to face the insurance company's intimidating lawyers on your own. We will fight for your benefits to the fullest extent of the law to make sure you get every penny you deserve at your hearing or during the appeals process. If your incident legally qualifies as a "catastrophic" injury, we'll make sure you are able to seek compensation above the standard benefit cap. Additionally, if your loved one died in a tragic work accident, you may be able to recover death benefits. An attorney can also help with appealing denials of these claims.
Our lawyers will also protect you from unlawful retaliation by your employer. If you have been or fear you may be penalized for filing a workers' compensation claim, let us know and we will ensure that your rights as an injured worker are protected.
Almost all employees in the private sector are entitled to workers' compensation, regardless of whether they were at fault for the accident. If you shared some of the blame for your injuries, it does not preclude you from receiving benefits. Whether you are hurt on a construction site, are exposed to toxic chemicals in an industrial center, were hit by a falling object or slipped on water – or sustained an injury in any way while in the course of your duties, come see us, and we will help you with the next steps.
Time limits for filing a claim
You only have 15 days to report a work injury to your supervisor. This means you have 15 days from the date of the accident or 15 days from when a doctor told you that your injury was work-related to tell your boss. You should tell your supervisor about the injury right away to avoid delaying your claim.
If you experience roadblocks, you may consider hiring a workers' compensation attorney. As your consultation is free, you have nothing to lose by at least learning more from a lawyer. We invite you to learn more:
Injured at work? Let Wagner & Wagner help
By the time our clients reach our offices, they are already exasperated. They have already been stonewalled by their employer and the insurance company. At Wagner & Wagner Attorneys at Law, we do not want you to experience additional frustration. When you call our firm, you speak to a Chattanooga workers' compensation attorney directly. You work with your lawyer one-on-one. To learn more, contact us today by calling 423.799.3532 or by using our contact form. We serve clients in North Georgia, Cleveland, TN, Chattanooga and all surrounding counties.
Related Articles