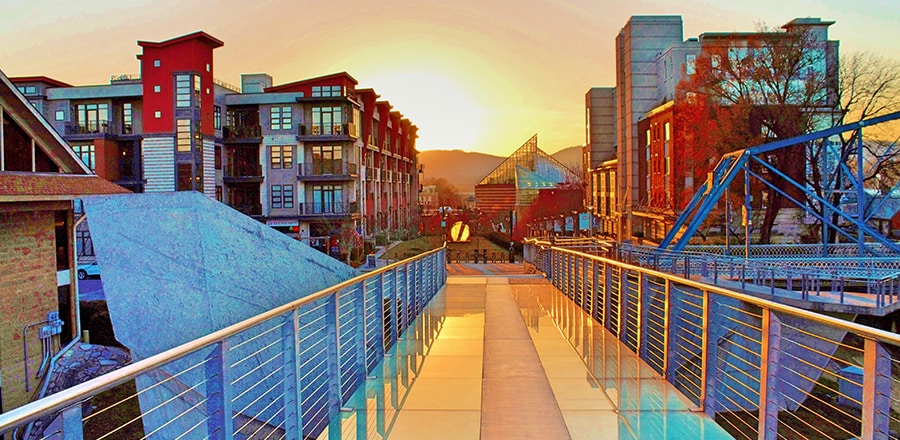 Cleveland, TN Workers' Compensation Lawyers
Strong advocacy for Cleveland Tennessee workers who deserve medical and wage support after an injury or illness
Cleveland is home to manufacturers in a broad array of industries including textiles, furniture, pharmaceuticals, industrial cleaning parts, and many other work sectors. Some of the best-known companies that employ workers here include Whirlpool, Johnston Coca-Cola, Duracell, Flowers Bakery, and Rubbermaid. When employees are injured at work or develop an occupational illness, their healthcare and their disability benefits should be covered under the law.
If you were injured or became ill while working, you need a skilled Cleveland, TN workers' compensation lawyer to be your advocate with the insurance companies for your employer. At Wagner & Wagner Attorneys at Law, we've been fighting for injured workers since 1945. Call us today to get started.
What industries are the most dangerous for Cleveland, TN workers?
According to the Tennessee Department of Labor and Workforce, all construction employers or related trades with one or more employees, generally, must have workers' compensation insurance. Otherwise, employers with five or more employees must have workers' compensation through an insurance carrier – or, if they qualify, as a self-insured employer. The number five threshold includes part-time employees, family members, and corporate officers.
Workers need to focus on their job. While safety should always be a top priority for all employers and employees, Tennessee's workers' compensation law protects all employees – without the need to show the employer was negligent.
Wagner & Wagner represents injured workers in all types of professions including the full range of professions in and around Cleveland, Tennessee. We fight for any injured worker, or worker who becomes ill including: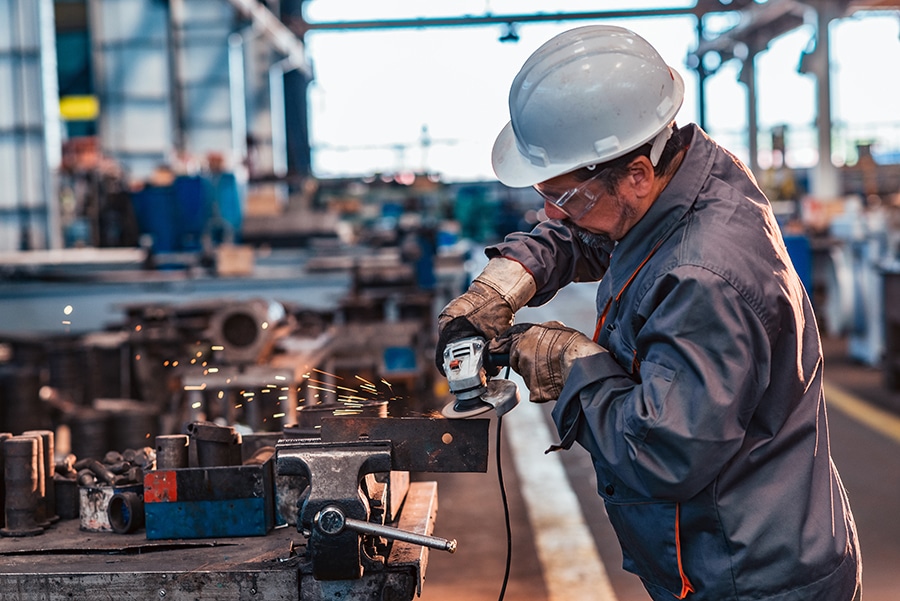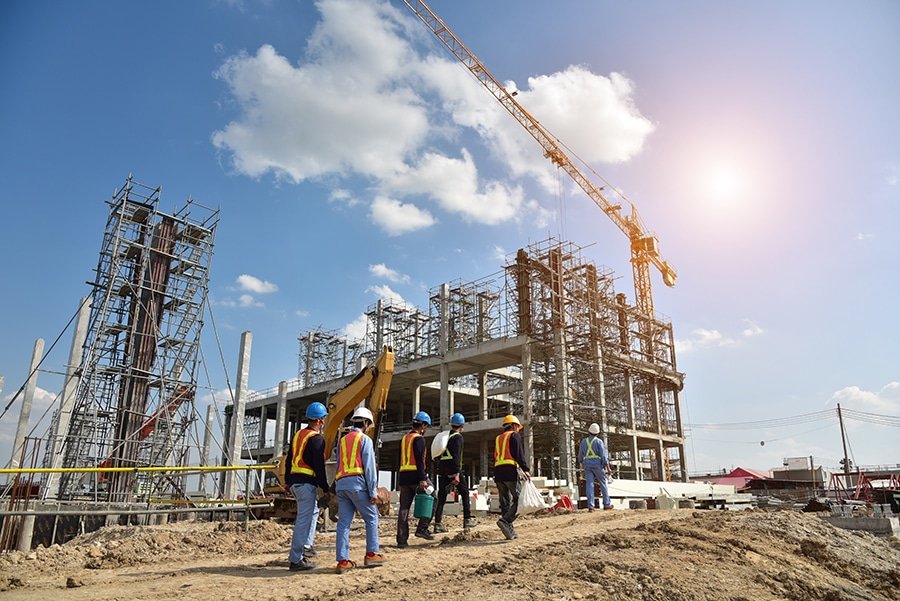 What types of job site accidents do you handle?
While workers who do manual labor such as construction workers often suffer the most injuries, even seemingly "safe" jobs, such as those in healthcare and retail, can lead to severe injuries and illnesses that require surgeries and long-term medical care.
Some of the many types of accidents our Cleveland, TN lawyers handle include:
Falls
Being struck by an object
Being pinned by an object or person
Machinery accidents
Vehicle accidents
Over-exhaustion accidents, such as workers who work long shifts or outside in hot weather
Electrical accidents
Exposure to dangerous chemicals, toxins, or illnesses
Punctures
Many other types of accidents
What types of work injury claims do you handle?
Wagner & Wagner focuses on catastrophic worksite injury claims. The clients we represent often sustain injuries like include broken bones, traumatic amputation, spinal cord damage, head injuries such as traumatic brain injuries, nerve damage, burns, vision loss, and hearing loss, as well as permanent damage to their neck, shoulder, and/or back.
What kinds of workers' compensation benefits can I claim?
You work hard for your paycheck. When an accident happens, it's only fair that you be compensated for your medical expenses, and that you receive substantial pay while you can't do your job.
Our Cleveland, TN lawyers are skilled at helping employees obtain all they deserve including the following:
Medical expenses. Workers who are injured or become ill while performing their job are entitled to payment for all their medical bills. These bills include emergency transportation, ER care, hospitalizations and surgery, doctor visits, rehabilitative care, medications, and assistive devices. You're entitled to compensation for all the expenses that help maximize your health and help keep your health from worsening. You may also be entitled to some transportation costs to your healthcare providers.
Temporary disability benefits. Generally, workers in Cleveland, Tennessee are entitled to 2/3 of their average weekly wages while they cannot work (some time limits may apply). There is a slight delay at the start. Your benefits won't begin until you've been out for a week. If you're out of work for more than two weeks, you should be reimbursed for that first week. You're entitled to temporary disability pay continuing until your health reaches the point of maximum medical improvement (MMI).
Permanent disability benefits. After you reach the MMI stage, you will be evaluated to determine if you have a permanent disability that is on the approved schedule of permanent disabilities, or if medical evidence confirms you have a permanent disability. If you qualify, you can claim permanent disability pay of 2/3 of your average weekly wages subject to adjustments based on the severity of your disability and certain time limits on the length of how long you can receive benefits.
Death benefits. Spouses and dependents may be entitled to funeral benefits and death benefits (reduced wage payments) according to certain preset terms and the length of the dependency At Wagner & Wagner, we'll help you during this extremely traumatic time.
How can your Cleveland, TN workers' compensation lawyers help me?
Our Cleveland workers' compensation lawyers are respected throughout East Tennessee for our skill, preparation, persuasiveness, and tenacity. We'll help you by:
Notifying your employer if you haven't already done so.
Filing your workers' compensation claim with the appropriate state agency.
Arguing that you meet the eligibility requirements – you're an employee and your injuries/illness happened during the scope of your employment.
Showing that your independent contractor status isn't correct under the law.
Working with your doctors to show you don't have any pre-existing conditions, that you cannot return to work, or you can with specific restrictions, reviewing any requests for an IME or functional capacity exams, and addressing any other medical issues.
Contesting any insurance company efforts to deny your claim.
Representing you at the workers' compensation hearing – including presenting evidence of why you do qualify for benefits and contesting any adverse efforts by the insurance company to prevent you from obtaining your benefits.
We'll guide you through every step of the claims process. If you've reached the point of MMI, we'll review the pros and cons of a lump sum settlement.
Our work injury lawyers are also skilled at showing an illness was due to workplace conditions and not other causes, and addressing many other workers' compensation issues.
What can I do if my Cleveland, TN work injury claim is denied?
Don't despair if the insurance company for the employer denies your workers' compensation claim. They're interested in protecting their client – the employer.
At Wagner & Wagner, we've helped many workers whose initial claim was denied obtain approval through the Tennessee workers' compensation office. We thoroughly prepare your case, obtain the necessary medical reports and additional evidence from your doctors, help you change doctors if the company doctors aren't helping you enough,  address any legal or factual issues raised by the insurance carrier, and argue your case at your hearing or during the appeals process.
We're skilled at representing injured workers whether their claim is denied, the insurance carrier is trying to terminate already approved claims, negotiating lump sum settlements, and helping show that you have a permanent disability. Our Cleveland, TN workers' compensation lawyers will answer all your questions, review your rights if your employer fires you just because you filed a claim, and show why you need to be retrained.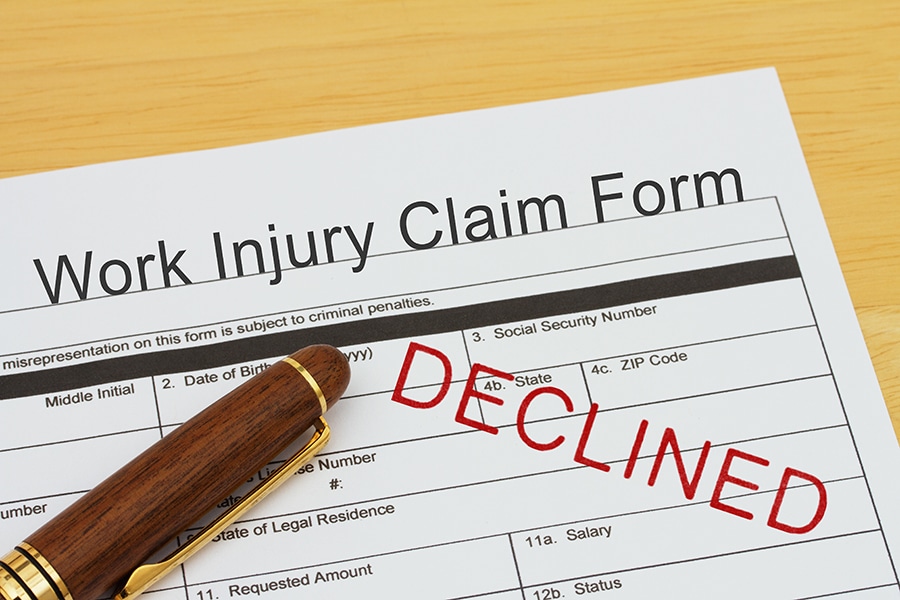 When do I need to report my accident and file my claim?
If you're hurt or become ill while doing your job, you do need to notify your employer, manager, or supervisor promptly. Generally, the notice should be given in writing within 15 days from the accident. This short notice is meant to inform your employer of an accident and/or that you cannot return to work until your health improves.
In Tennessee, you must file your formal claim for benefits within one year of the date of the accident.
Can I be fired for asserting my right to workers' compensation claim in Cleveland, TN?
Employees in Tennessee have numerous rights including the right to file a workers' compensation claim. Employers cannot legally fire you just for filing your claim. However, they could replace you if they need someone with your skills to do a job that you can't do. We'll explain this fine line between the legal right to file your claim and the employer's right to conduct its business.
You should receive your workers' compensation benefits for as long as you can't work due to your injuries. You should also receive these benefits if you cannot return to work because there is no longer a job waiting for you – provided you look for new work that matches your job skills.
Do you have a workers' compensation lawyer near me?
Wagner & Wagner is located in Chattanooga, and proudly represents folks in Cleveland, TN. If you cannot travel because of your injuries, we can schedule a phone or video consultation instead.
We understand how traumatic it is to be out of work. You worry about your health. You're frightened that you won't have any income to pay your bills. Our workers' compensation lawyers have the experience and resources you need. We've helped numerous workers obtain the medical care they need and the temporary and disability benefits they deserve.
Were you hurt while doing your job? Wagner & Wagner is ready to help
When you're out of work and worrying about your health, experience matters. At Wagner & Wagner Attorneys at Law, our Cleveland, Tennessee workers' compensation lawyers have been fighting for 78 years for workers who need time off from work due to an injury or illness. We're respected by former clients, insurance companies, and defense lawyers for our record of strong settlements and court verdicts. We're ready to handle your case aggressively from day one. Call us or fill out our contact form to schedule a free consultation.