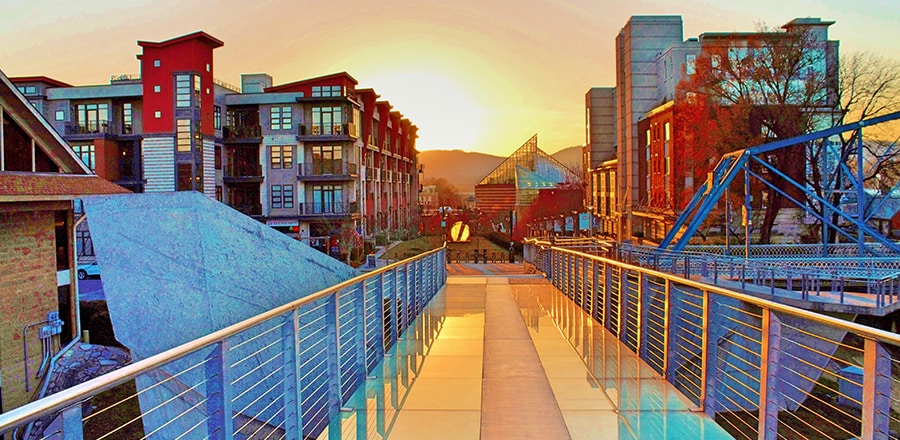 Loudon, TN Workers' Compensation Lawyer
Helping employees who were injured on the job in Tennessee
Employers from every industry are required to carry workers' compensation insurance. When you have been injured at the workplace, you should not worry about where your compensation is coming from. Ideally, you would file a workers' compensation claim and await approval.
Unfortunately, that doesn't always happen. Your employer could deny your claim for many reasons. They may argue that your workplace injury didn't happen at the workplace. They may even try to retaliate against you for filing your claim.
When your employer makes receiving your workers' compensation benefits difficult, contact a lawyer at Wagner & Wagner Attorneys at Law. Our aggressive lawyers help injured Loudon employees like you obtain the benefits you deserve.
What types of work cause workplace injuries in Loudon?
Each occupation comes with its own set of dangers. There are some occupations where being injured on the job is more common. Some of these occupations include:
Healthcare workers
Manufacturing workers
Retail workers
Construction workers
Waste management workers
Food service workers
Agricultural workers
Educational workers
These are occupations where workers can strain themselves physically. Workers can injure themselves from constant lifting, suffer from repetitive motions, and become crushed by another object.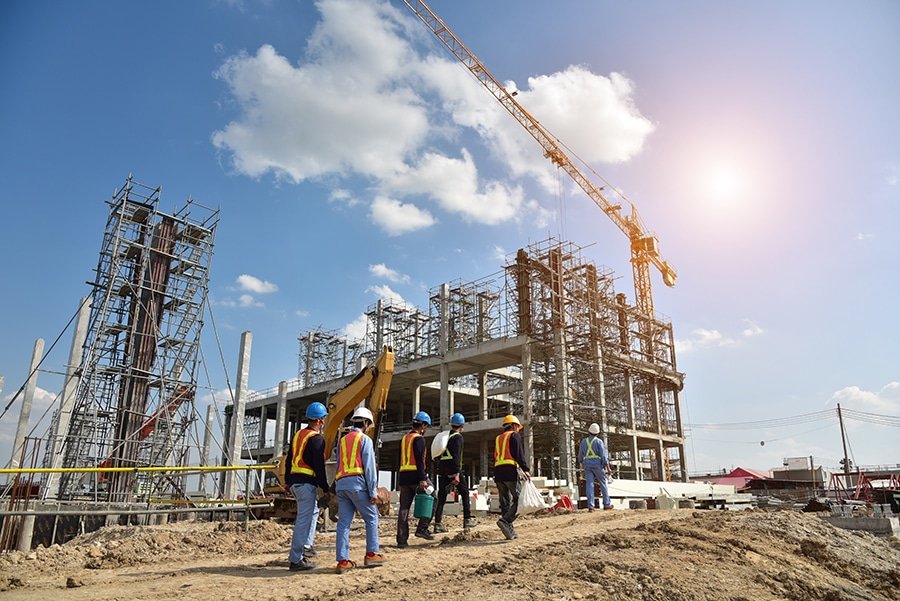 What types of injuries and illnesses do you handle?
Your worksite injury can be more severe than just scratches and bruises. You may have become paralyzed or suffered a serious brain injury after your accident. These are the injuries in which our lawyers specialize. We help our clients receive their just compensation after becoming permanently disabled.
We also help clients with chronic pain or illnesses from the workplace. You may have been exposed to toxic chemicals that caused you to develop chronic conditions like cancer. It's often hard to determine how these conditions were work-related. When your work injury has caused you to become disabled for the rest of your life, we are here to help.
What benefits does workers' compensation insurance provide?
Workers' compensation insurance provides financial assistance for injured workers. These benefits cover the costs of the employee's medical expenses and lost wages. In addition to these benefits, you may be eligible for others based on the severity of your injuries. If your injuries leave you disabled for 14 days or more, you may be able to receive temporary disability benefits.
These benefits are typically two-thirds of your weekly wages. If you are permanently injured from your accident, you may be eligible for permanent disability benefits. These benefits are offered once it's been determined that you are still disabled after reaching maximum medical improvement.
Your loved one may have died from their job site injury. You may be eligible for death benefits if you are one of their dependents. This is financial compensation for your loved one's lost wages and burial expenses. Many employees don't even know about these types of compensation benefits. Our lawyers can help determine what benefits you qualify for.
Am I still eligible for benefits if I caused the workplace accident?
Whether you caused your workplace accident or not, these benefits are still available. Because workers' compensation is a no-fault insurance system, you are still eligible to receive these benefits regardless of who caused the accident.
This insurance system is designed to help the employer avoid liability for a worker's accident. Your employer will not have to prove fault for you to file your workers' compensation claim. You are eligible if your accident happened at the workplace or your injury was work-related.
However, it is important to note that a claim might be denied if it is discovered you intentionally caused the accident to receive benefits.
Can independent contractors claim workers' compensation benefits?
Independent contractors are not able to file for workers' compensation. Independent contractors are a different type of worker. Unlike employees, they are self-employed and in full control of their work.
Even if an independent contractor performed work for another company, they may not be eligible for workers' compensation. They would have to file a personal injury claim against the company.
Some employers may misclassify their employees as independent contractors to avoid paying out workers' compensation claims. If you find yourself in this position, you may want to speak with an attorney.
What if I work part-time in Loudon?
Part-time workers are also eligible for workers' compensation benefits. Any employer with five or more full or part-time workers must carry workers' compensation insurance. Farm laborers and domestics are the only occupations exempt from providing workers' compensation insurance.
How can you help me if my Loudon employer denies my workers' compensation claim?
Because injured workers are entitled to compensation benefits, it can be devastating to have your claim denied. The last thing you want is to deal with the appeals process for the compensation you deserve.
At Wagner & Wagner, our lawyers can assist you through every step of your claim process. We can review your paperwork and ensure it contains a few mistakes.
We can work with your doctors and validate how serious your workplace injury is. We are skilled in determining what restrictions are required for your work injury. We can also represent you at your hearing. After being denied, you'll have the opportunity to appeal with an Administrative Judge. We can help to efficiently prepare you for your administrative hearing.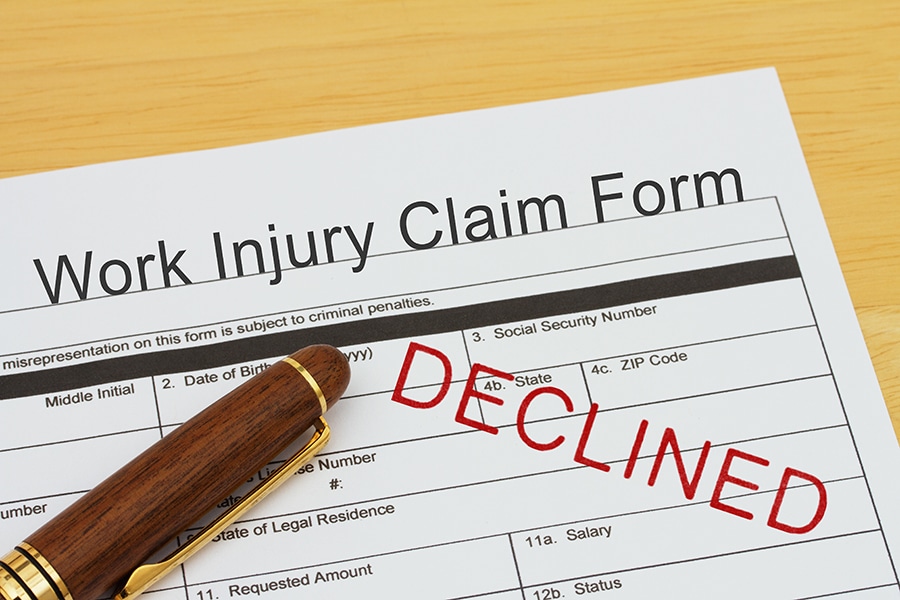 Can I lose my job by filing a workers' compensation claim in Loudon?
Your job will not be in jeopardy if you file a workers' compensation claim. You can seek compensation for your injury without worrying about retaliation as an employee. If your employer does retaliate against you by firing you, you may be able to sue them for wrongful termination.
How much time do I have to report and file my claim?
You are required to inform your employer of your worksite injury within 15 days following your accident. If your doctor determines that an injury is work-related, you also have 15 days from learning that information to file your workers' compensation claim. If you miss this deadline, your employer can use this against you. They can delay the claim process and question the severity of your injuries.
Can I see my own doctor if I get injured on the job?
Another potential problem you may have is being able to seek medical treatment from your doctor.
Injured Loudon workers may be seen by their primary doctors, but workers' comp insurance will not pay for that treatment. Instead, your employer will ask you to choose from a "panel" of three doctors.
Considering your injuries, the employer provides these doctors on the panel for you to choose from and may have their best interests in mind. There may be some occasions when you may be able to be seen by your private doctor. If the doctors aren't readily available following your accident, you may negotiate with your employer about seeing your doctor.
Can government employees claim workers' compensation benefits?
Government entities in Tennessee are not required to purchase workers' compensation insurance for their employees. When government employees are not eligible for workers' compensation, they have the legal right to file a common law lawsuit against their employer should they suffer a worksite injury.
Do you have a workers' compensation lawyer near me?
Wagner & Wagner can meet injured clients at our Chattanooga office at 701 Market Street, Suite 310. If our clients can't meet, we can also speak with them at their homes or healthcare facility. When necessary, we also meet through video conference calls.
Call Wagner & Wagner today when injured on the job
When you have suffered a serious work injury, let the Loudon, Tennessee workers' compensation lawyers help. We have extensive experience fighting for workers' rights when injured on the job. You have the legal option to file a lawsuit instead of accepting workers' compensation benefits. Call our office or complete our contact form to schedule a free consultation today.