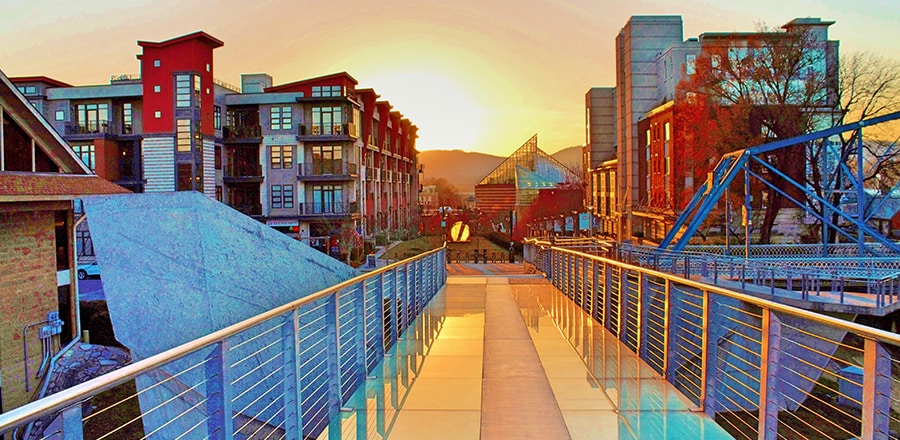 Kingston, TN Workers' Compensation Lawyer
Helping employees who were injured on the job in Tennessee
Workplace accidents can be such a burden for you. Being injured on the job can affect you physically and mentally. Your injuries can be so serious that you won't be able to work for some time. You may discover you've developed a serious illness just from your working environment.
When you suffer from a worksite injury, receiving the benefits you deserve is not always easy. You may not expect your employer to make it hard to obtain your just benefits, and the last thing you want after your injury is to wait longer for financial compensation. To prevent this from happening, speak to a lawyer at Wagner & Wagner Attorneys at Law. We proudly represent Kingston employees in worksite injury claims.
What types of work cause workplace injuries in Kingston?
Every worker can experience a work injury. But there are some industries where workplace accidents are more common. Some of the employees that are most at risk for worksite injuries include the following:
Manufacturing work – broken bones, amputation, etc.
Healthcare work – back injuries, nerve damage, slipped and damaged discs, etc.
Office work – repetitive motion injuries
Retail work – slip and falls, falls from heights, injuries caused by falling objects, etc.
Transportation work – injuries caused by motor vehicle accidents
Restaurant work – injuries caused by sharp objects, burns, slip and falls, etc.
Educational work – injuries caused by violence, slip and falls, etc.
Social assistance work – injuries caused by violence, slip and falls, etc.
These are the occupations where workers can experience nerve damage, chronic back pain, or permanent injury to the brain or spinal cord.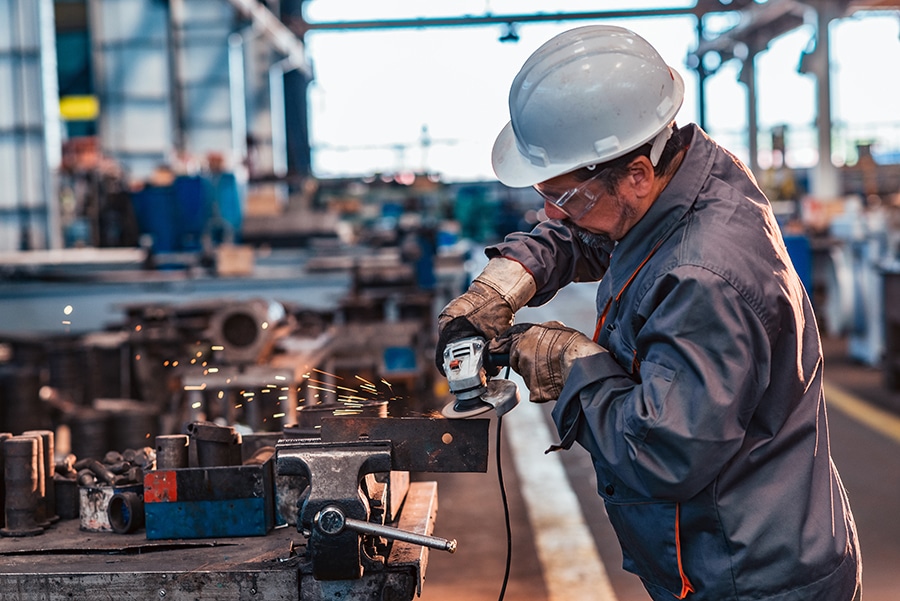 What types of injuries and illnesses do you handle?
Our lawyers focus on catastrophic injuries. We understand that you can suffer serious injuries from your workplace accident. Some of the injuries that we help seek compensation for include:
Paralysis
Amputations
Chronic pain
Nerve damage
Organ damage
PTSD
Because these injuries require large amounts of compensation, employers quickly dismiss their severity.
They may assume that your injuries were caused outside of the workplace. Our lawyers can guide you through the entire claim process. We are known for helping our clients retrieve strong forms of compensation.
What benefits does workers' compensation provide for job site injuries?
When workers experience these serious injuries, their employer's workers' compensation insurance can offer several benefits. These benefits could be:
Medical expenses. You may be entitled to enough compensation for your medical expenses. If these expenses are related to your workplace accident, they can be covered by your claim.
Temporary disability benefits. If your work injury prevents you from working for a certain period, these benefits can cover the costs of your bills. You may be eligible for these benefits if your disability lasts up to 14 days or more.
Permanent disability benefits. You may be eligible for these benefits if your injury prevents you from returning to work. To qualify for these benefits, you must still be considered disabled after reaching the point of maximum medical improvement.
Death benefits. These benefits are offered to the survivors of a deceased employee. When your loved one dies from a workplace accident, you may be awarded compensation for their lost wages or funeral expenses.
Am I still eligible for benefits if I caused the workplace accident?
Even if you felt you caused your workplace accident, you are still entitled to workers' compensation. Workers' compensation is a no-fault insurance system. You are entitled to these benefits whether the fault is established or not. The only information you need to prove is that your injury is work-related and happened at your workplace.
Can independent contractors claim workers' compensation benefits?
Independent contractors cannot claim workers' compensation benefits. These are benefits that are solely for employees. Unlike employees, independent contractors are self-employed. Even if they work for a company, they are not entitled to workers' compensation benefits. Instead, independent contractors must file a personal injury claim for compensation.
Am I eligible if I work part-time?
You are entitled to workers' compensation benefits even if you are a part-time employee and not an independent contractor so long as your employer carries the insurance.
How can you help me if my Kingston employer denies my workers' compensation claim?
The insurance company can deny your workers' compensation claim. Workers' compensation insurance companies are all the same. They all want to avoid paying out as many claims as possible. You may have followed all procedures and were still denied.
This situation could be intimidating for you. You don't want to face the insurance company's lawyers alone. That is why you need the dedicated workers' compensation lawyers of Wagner & Wagner.
We can make sure that you receive the maximum compensation for your injuries. If your injuries are permanent or your loved one dies from their accident, you deserve to be fully compensated. We can also protect your rights while you fight for compensation. If you're worried about your employer retaliating against you, we can protect you.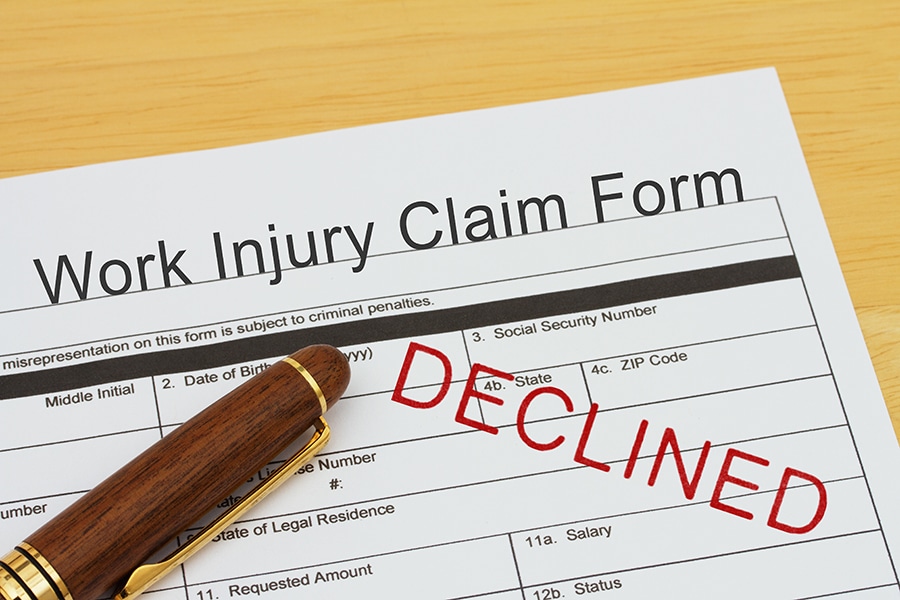 How much time do I have to report and file my claim?
You have 15 days to report your work injury to your employer. The actual time from when this 15-day period begins varies. It could start from the date of your accident. If your doctor informs you that your injury is work-related, your 15-day period may start from when you find out. No matter the situation, telling your employer as soon as possible is best.
Can I see my own doctor if I get injured on the job?
Seeking immediate medical attention is important in a workers' compensation claim. But so is being seen by the right doctor. You will be given a panel from which you may chose one doctor as the authorized treating doctor. Let us as your attorney help you pick that doctor. If you go to you own private doctor you will have to pay out of your pocket. Workers' compensation insurance will pay fully for the panel chosen doctor.
Can government employees claim workers' compensation benefits?
According to Tennessee law, state and local government entities are generally exempt from the state's workers' compensation requirements, but can purchase the insurance if they deem it necessary. If you are a government employee and suffer an injury on the job, you may or may not be entitled to workers' compensation benefits, but you may be eligible to file a common law lawsuit against your employer.
Can I lose my job by filing a workers' compensation claim in Kingston?
All workers in Kingston have the legal right to file a workers' compensation claim without the threat of retaliation. If your employer terminates you for seeking benefits for your work injury, that's illegal. This illegal act is known as retaliatory discharge.
You could sue your employer for additional compensation when you've been wrongfully terminated. However, some employers try to avoid wrongful termination accusations by firing employees for different reasons. Because of the "at will" status of employees, some employers don't even provide a reason for termination.
Do you have a workers' compensation lawyer near me?
Wagner & Wagner consults with injured workers at our Chattanooga office at 701 Market Street, Suite 310. We also arrange to meet our clients at their homes or healthcare facilities. When necessary, we also accept video conference calls. No matter the channel, we meet our clients halfway.
Contact the Kingston, TN, workers' compensation lawyers at Wagner & Wagner today
Suffering an injury on the job can be devastating no matter your profession. You deserve experienced legal representation when fighting to protect your right to workers' compensation benefits in Kingston, TN. At Wagner & Wagner Attorneys at Law, we provide peace of mind to our clients. When our clients reach our office, they are often exhausted with the process. Let our lawyers help you today. Call our office or submit our contact form to schedule a free consultation.