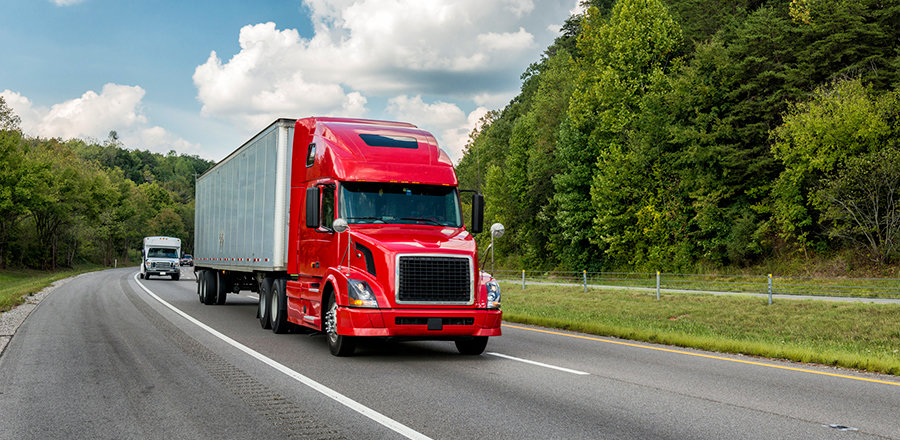 Our Chattanooga Truck Accident Attorneys Fight for You
Giving clients a voice for more than 70 years
Chattanooga is surrounded by major highways, including I-24, I-75 and I-59, in addition to winding, rural roads. While these roads are scenic and often convenient, they are also laden with a large amount of large trucks. Most of the time, we can peacefully share the road with a big rig; yet, unfortunately, we cannot trust every truck driver out there. Reckless or ill-trained truckers are dangers to themselves and, more importantly, dangers to innocent drivers and passengers nearby.
The Chattanooga truck accident lawyers at Wagner & Wagner Attorneys at Law are life-long locals to the area. We care about this community, and we care about your family. When a negligent truck driver causes a serious traffic accident, we are prepared to stand by you. Our team fights back against trucking companies big and small.
Negligent driving leads to truck accidents
Truck drivers have a stressful job. They spend long hours by themselves, are under pressure to drive long distances and are often in charge of expensive cargo. Yet despite the pressures of trucking, there is no excuse for poor driving. Trucks can be upwards of 80,000 pounds and may even be carrying hazardous materials. One misstep could be fatal to another driver.
There are certain negligent behaviors and issues that run rampant in the industry, including:
Fatigue. Truck driver fatigue is one of the biggest problems for drivers. Being forced to work long hours and not taking breaks as required by law leads to poor decision making, slowed reaction time and may even cause the driver to fall asleep at the wheel.
Speeding. Driving above the posted speed limit is not only illegal, it is especially perilous in trucks. Semi-trucks take longer to brake and are harder to maneuver. When speeding, a truck may not be able to stop or move out of harm's way in time.
Intoxication. Tragically, truckers have been known to operate their vehicles under the influence of drugs (both prescription and non-prescription) and alcohol. Some even use stimulants to stay awake longer. A drunk or drugged driver may be swerving, speeding, misjudging space between vehicles and otherwise be too impaired to properly drive.
Unsafe lane changes. Trucks have big blind spots and need to be careful when changing lanes. An improperly timed lane change could destroy a smaller car.
Commercial vehicle accidents
An accident that occurs between two privately owned passenger vehicles is much different than a wreck that happens between a commercial truck and a car. Most notably, the truck driver might not be the only one at fault. His or her employer, the trucking company, could share some of the blame, too. Perhaps they did not require the driver to keep accurate logs or encouraged him or her to not take the required breaks. Some companies may fail to maintain their vehicles or knowingly allow a driver to operate an unsafe vehicle.
There are different types of commercial vehicle accidents, including ones that involve:
Construction vehicles
18-wheelers
Delivery trucks
Garbage trucks
Flatbeds
Moving vans and trucks
Dealing with a large company is not easy. They may try to hide or destroy evidence, including tapes from the truck's black box. Their insurance company will probably deny or mitigate liability. Having a Chattanooga truck accident attorney who knows how these companies operate is invaluable when pursuing a legal claim.
Contact our truck accident attorneys today
Truck accidents can be particularly devastating. Wagner & Wagner Attorneys at Law helps injured victims and their families obtain legal justice inside and outside of the courtroom. To learn how our hard-hitting personal injury attorneys can give you high-quality legal representation, contact us today by calling 423-756-7923 or by completing our contact form to schedule a free consultation. We help clients in Chattanooga, North Georgia, Cleveland, TN and the surrounding counties.