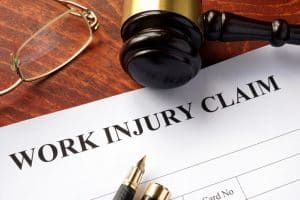 Hospitals are supposed to be facilities of healing, but they pose their own threats to their workers. In a 2013 factbook created by the Occupational safety and Health Administration (OSHA), the rate of recordable illnesses and injuries in hospitals was 6.8 for 100 full-time employees. This makes hospitals even more dangerous than the manufacturing and construction industries, which are often cited as the most dangerous industries there are.
Common types of work related injuries
Doctors, nurses, laboratory technicians, paramedics, ER staff, and anyone who works in a hospital or who brings patients to a hospital are susceptible to the following types of injuries and illnesses:
Patient management injuries. Many patients are hard to move, lift, reposition, or transfer because they are generally immobile, yet healthcare professionals are expected to lift these patients every day – often without the benefit of help from another staff member or piece of technology. All this constant shifting and maneuvering of patients can cause back pain, sprains, strains, muscle damage, ligament tears, and many other types of injuries.
Overexertion. Moving too fast, with little to no rest, can easily lead to overexertion. The constant reaching, bending and shifting (including, but not limited to, the patient management we just discussed) accounts for almost half of all hospital staff injuries.
Contagious diseases. Even when taking proper precautions, accidents happen. Being exposed to airborne and bloodborne pathogens is a daily part of life for hospitals workers.
Violent outbursts. Patients with severe mental and physical difficulties may strike their caretakers without any provocation.
Hospital workers are moving all day long, weaving in and out of other staff members, and navigating floors that may be wet or slippery. According to OSHA, 25% of hospital staff injuries are the result of trips, slips and falls.
The OSHA study found that over half of the medical injuries to medical workers were due to sprains and strains. Other injuries included fractures, cuts, puncture wounds, bruises, and multiple trauma. The most common illnesses were skin disorders and respiratory illnesses.
Healthcare providers provide a wonderful service to patients and the community – putting the patient first, often at the expense of their own safety. They deserve to get the full workers' compensation benefits allowed under Tennessee law.
At Wagner and Wagner Attorneys at Law, we fight to get medical personnel all the lost wages they're allowed and payment for all medical bills including surgeries, hospital bills, medications, and medical devices. Our Chattanooga workers' compensation lawyers are your advocates. To get the help you need for a Tennessee or north Georgia workplace accident, so you can provide care to others, please call us at 423-799-3532 or complete our contact form. We're ready to help you get justice.