Why Teenagers Are Afraid to Get Their Driver's License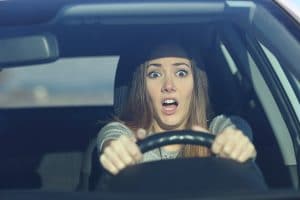 A recent study shows that not all teenagers are eager to get behind the steering wheel. Many teens are scared to drive. Many parents of teens are scared for their children. Part of the reason for this anxiety is the strong evidence that teenage drivers cause many accidents due to their inexperience and immaturity. Many teens drive while they are distracted. Teens also drive while they are tired or intoxicated. Too many teens are willing to push the limits of safety.
The Zebra, an independent insurance advisor, conducted a study and found that close to quarter of all teens are actually too scared to drive. About 40% of unlicensed teenagers surveyed in total say driving is frightening (compared to 25% of adults), and 23% of teenagers say that fear is a major reason they've decided not to drive.
Parents are also scared; 58% of parents say the thought of their teens driving scares them, but only 12.5% recognized the role that fear plays in why their teens aren't getting their licenses. Per The Zebra, "This finding suggests two interesting points. First, parents may not be aware how much teens themselves are frightened of driving. Second, parents may not realize how much their own worries influence their teens' driving concerns."
Also of note:
Parents of daughters are more scared than parents of boys.
Mothers worry more than fathers do about their kids driving.
Girls are more frightened of driving than boys.
Rural parents are more scared for their teenage kids than suburban and urban parents.
Urban teens are more frightened of driving than those living in rural or suburban areas.
Why are unlicensed teens scared of driving?
The facts are that teen drivers are more likely to get into an accident than adults. The irony is that while many teenagers are afraid to drive because of the possible dangers it is the "lack of judgment" that makes teenage driving so dangerous:
According to the Centers for Disease Control and Prevention (CDC), teens (16-19) are three times more likely to in a crash than older drivers.
Three quarters of all car accidents involving teens were caused by negligence including failing to observe traffic conditions, speeding, and driver distraction.
Per a 2017 study done by the AAA Foundation for Traffic Safety, "Novice teen drivers have higher crash rates than novice adult drivers. [N]ew drivers age 21 and older got in more crashes than their more experienced peers, but they had a far fewer crashes compared to novice drivers aged 17-20."
What are the risk factors for teenage drivers?
According to the CDC, teenage driving is risky for many reasons. These reasons include driver inexperience, a failure to wear seatbelts, distracted driving, alcohol use, and substance abuse. The risk of a car accident increases dramatically when teens drive at night or on the weekends.
As we discuss in another blog on teenage driving, Tennessee does understand these dangers. That is why the state has restrictions on teenage driving including graduated driver's license requirements. The restrictions regulate when teenagers can obtain a learner's permit, a restricted driver's license, and an unrestricted driver's license.
What preventive measures can be taken to protect teen drivers?
The CDC recommends states implement graduated driver's license programs and zero-tolerance alcohol laws, as Tennessee has. With zero-tolerance if the teen has any alcohol in his/her body while driving, the teen loses his/her driving privileges.
Parents should talk to their teenage children about many of the dangers they face while driving. At the top of the list is requiring teenagers to wear their seatbelts. Parents should be role models and wear seatbelts themselves. According to NHTSA research, seatbelt usage reduces the risk of serious injuries or death by half: "At least 48% of teen drivers and passengers aged 16–19 years who died in passenger vehicle crashes in 2019 were not wearing a seat belt at the time of the crash."
Some states permit law enforcement officers to give tickets to drivers and passengers even if there is no other traffic violation. Other states require a violation in order to give a driver a ticket for not wearing a seatbelt. Tennessee permits police to issue a citation even if there is no other violation.
How can parents help their teenagers feel safer about driving?
There are steps parents can take to help their teenage sons and daughters obtain their driver's license. These steps include:
Talk to your teen. Ask about their fears, concerns, and why they might (or might not) want to drive. Answer their questions, and enroll them in a driving class for extra practice, if you can.
Enforce the rules of the road. Make sure your child understands the local traffic rules and understand why it's safer for them to abide by them. Stress the dangers of texting while driving and driving under the influence. Model good behavior while driving.
Enforce your own rules. Parents need to review when teenagers can have other teenagers in their vehicle. There is research that shows that the risk of deadly crashes increases by 51% if a teenage driver has another teenage passenger.
Make sure your teenager drivers a quality car. Newer cars have more safety features, but that doesn't mean older cars are unsafe. The Insurance Institute for Highway Safety(IIHS) recommends cars with electronic stability control which helps teenagers drive on slippery roads. You should also explain the role proper maintenance plays in keeping a car safe on the road.
At Wagner & Wagner Attorneys at Law, our Chattanooga car accident lawyers have been aggressive fighters for car accident victims of all ages for 75 years. We work with investigators and conduct extensive discovery to show how an accident happened and who is responsible. This work includes showing that teenagers acted irresponsibly. We often file claims against both the teenager and the parents for any injuries or deaths that occur.
To learn if you have a wrongful death or personal injury claim, call us at 423-756-7923 or fill out our contact form to arrange to speak with our experienced lawyers. We represent clients in Chattanooga and Cleveland, TN, in North Georgia, and the neighboring locations.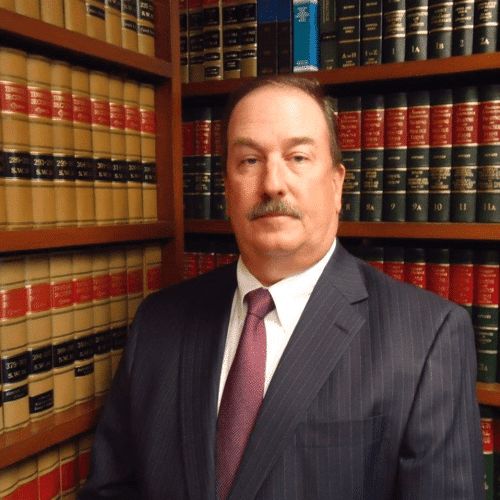 Licensed for 34 years, Michael Augustine Wagner is a Personal Injury and Motor Vehicle Accidents lawyer in Chattanooga Tennessee. Learn More