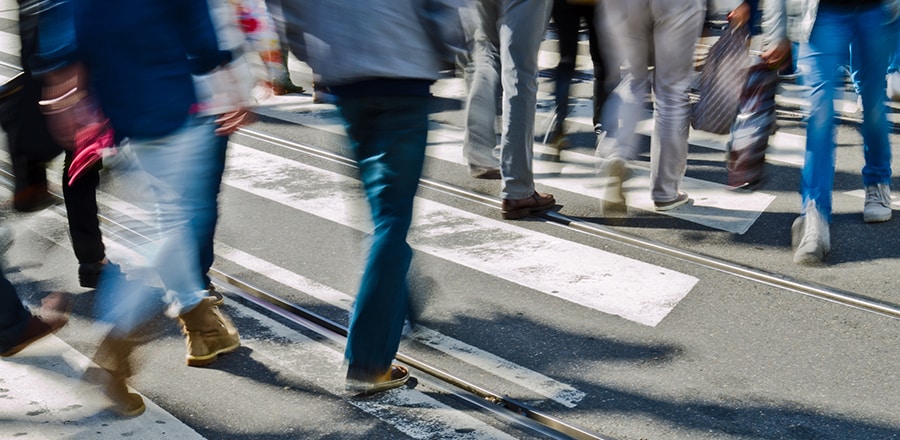 Seasoned Chattanooga Pedestrian Accident Lawyers Work for You
Injured pedestrians have the right to fair legal representation
One minute you are walking down the street — the next, you are laying on the ground. A car hit you, leaving you with serious injuries and psychological trauma. You obtained medical attention right away but treatment is costly. You might be out of work while you heal. You may even be left with permanent injuries or scars.
At Wagner & Wagner Attorneys at Law, our Chattanooga pedestrian accident lawyers represent pedestrians who have been hit by careless drivers. We work closely with investigators and witnesses to collect all evidence possible to build a strong case against the at-fault driver. We know how devastating these types of collisions are. We are here to help.
Pedestrian safety and laws
Operators of cars, trucks and motorcycles are required by law to yield to pedestrians in crosswalks, an important rule that drivers do not always follow. Drivers who fail to stop for pedestrians may be speeding or driving while distracted. Despite a ban on texting while driving, many people still break this law every day. Sending a single text message can cause a driver to not see a pedestrian crossing the street. If a driver is caught breaking a law in addition to hitting a pedestrian, he or she could face criminal penalties as well as civil penalties. This sentiment applies to other dangerous activities such as drinking and driving as well.
By that same token, pedestrians are expected to follow the rules of the road as well. You should walk in a crosswalk when possible and obey traffic signals. Pedestrians must look both ways and exercise reasonable caution when crossing any road. You should walk facing traffic while on the side of the road. These laws are in place for your safety. Please be mindful of posted road signs to keep you and your family safe.
Examples of common pedestrian accidents
Pedestrian accidents are more likely to occur in crowded areas, such as city centers and parking lots. They could, however, also happen on rural roads and highways. The type and severity of the crash will depend on where the collision takes place and the circumstances surrounding it. Some common pedestrian accident scenarios include:
A driver fails to yield to a pedestrian in a crosswalk.
A pedestrian enters the road from between two cars and the driver fails to see him.
A driver fails to yield to a stopped school bus while a child exits the bus.
A driver loses control of a vehicle and crashes into a sidewalk full of pedestrians.
A pedestrian crosses a rural road at night and a driver does not see her.
A driver backs out of a parking space in a lot and hits a pedestrian.
Risks for pedestrians increase greatly at night and in poor weather conditions. Both drivers and walkers need to exercise even more care when the conditions outside are dangerous.
Pedestrian accident lawyers protecting the residents of Chattanooga and beyond
The Chattanooga personal injury attorneys at Wagner & Wagner Attorneys at Law are vested members of the community. Our family has been here for generations and the city is our home. We care about the well-being of accident victims who require legal help. To us, you are always more than a case number — you are a human being. Contact our firm today for a free consultation by calling 423-756-7923 or completing our contact form. In addition to Chattanooga, our firm works with clients in North Georgia, Cleveland, TN and the surrounding regions.