What Are Tennessee's Child Passenger Safety Laws?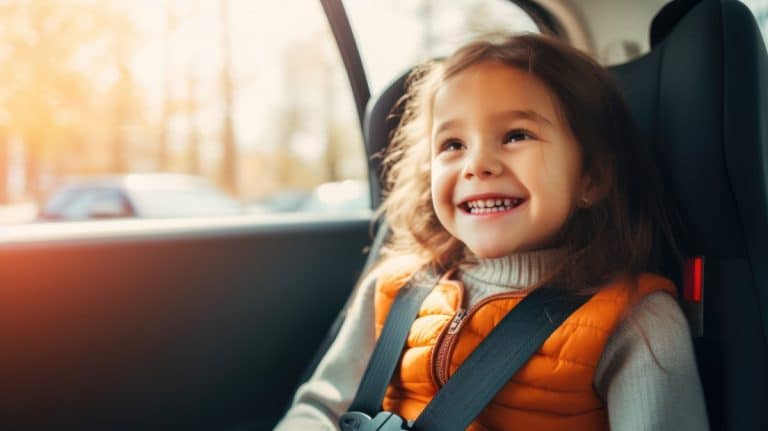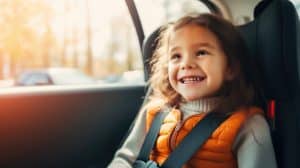 All parents in Tennessee should be aware of the state's child passenger safety laws. While some motor vehicle accidents cannot be avoided, you may be able to prevent your child from suffering severe and catastrophic injuries by ensuring that they are seated and properly buckled up. As a parent, your child's safety should always be your first priority and concern.
How often are children injured in car accidents in Chattanooga, TN?
According to the Tennessee Department of Health, close to 70 teenagers between the ages of 15 and 19 die from car accidents every year in Tennessee. Car accidents "are the leading cause of death for Tennessee teenagers." The Centers for Disease Control and Prevention (CDC) reported over 600 child passenger (ages 12 and younger) fatalities and about 63,000 child passenger injuries across the United States in 2020. Unfortunately, many of these deaths could have been prevented, as 38 percent of the children were not wearing seatbelts.
What types of injuries do children typically suffer in car accidents?
There are many different types of injuries that children can suffer in a car accident, such as:
Neck injuries and whiplash
Concussions, contusions, and other traumatic brain injuries
Head and skull injuries
Facial, dental, and eye injuries
Cuts, lacerations, and punctures
Internal organ damage
Internal bleeding
Broken and fractured bones
Scarring and disfigurement
Abdominal, pelvic, and shoulder injuries
Crushing injuries
Loss of limbs or amputation
Paralysis
Coma
Children's bones and body parts are not as strong or developed as adults. Therefore, they are more likely to suffer severe, traumatic, and deadly injuries when compared to adults. In fact, the impact and force that they may experience during a car accident can do significant damage to their bodies.
When were Tennessee's child passenger safety laws passed?
The Tennessee Highway Safety Office states that Tennessee was the first state in the country to pass child restraint laws in 1977. The first law went into effect after several years of a pediatrician, Dr. Robert Sanders, and his wife advocating for child passenger safety. In the 1970s, only 15 percent of parents were using car seats. However, that all changed when the child restraint laws were officially mandated in Tennessee in 1978. A few short years later, the rest of the country started passing child passenger safety laws as well.
What are Chattanooga, Tennessee's child passenger safety laws?
There are different child passenger safety laws based on your child's age, height, and weight. Below, we will go over the various Tennessee laws in place to keep your child safe and harm-free while they are riding in a motor vehicle.
Children under one:
Any child who is under the age one and weighs 20 pounds or less must be placed in a rear-facing car seat while in a motor vehicle. The car seat must be securely buckled in the back seat of the car. If you want to ensure maximum safety for as long as possible, there are rear-facing car seats for children who weigh up to 35 pounds.
Ages one to three:
Children who are between the ages of one and three and weigh over 20 pounds must be placed in a car seat while in a motor vehicle. The car seat can be either rear or forward-facing as long as the child is in the back seat of the vehicle.
Ages four to eight:
A child who is between the ages of four and eight and is shorter than 4 feet and 9 inches must be placed in a booster restraint seat while in a motor vehicle. The booster seat must be securely buckled in the back seat of the car. In addition, if your child is over the age of eight but is not taller than 4 feet and 9 inches, they must still ride in a booster seat until they are over that set height.
Ages nine to 12:
Children who are between the ages of nine and 12 and are over 4 feet and 9 inches must be securely buckled up with a seat belt. While it is highly recommended that your child remains seated in the back seat of a vehicle, it is not a requirement by law. However, you may be able to prevent them from getting seriously injured in a car accident by encouraging them to sit in the back seat. If your child does not reach the 4 feet and 9-inch height requirement, they must continue to sit in a booster seat until they surpass the height requirement regardless of their age.
Ages 13 to 15:
Children between 13 and 15 must wear their seat belts at all times while riding in a motor vehicle. Your doctor may prescribe a medically modified restraint system for this age group. If this is the case, you must carry a copy of the prescription with you in the car at all times while also requiring your child to be in the modified restraint system.
All children under the age of 16:
It is the motor vehicle operator's responsibility to make sure that any child who rides in their car is correctly restrained while the vehicle is in motion. This means that the child must be wearing a seat belt, riding in a car seat, or sitting in a booster seat depending on their age, height, and weight. If the child's parent is in the vehicle but not the one behind the wheel, they become responsible for ensuring that their child is properly restrained based on the Tennessee requirements. If the driver or parent does not comply with the laws, they will receive a $50 fine.
For more information on child passenger safety laws in Tennessee, check out Tennessee Code 55-9-602.
If your child was recently injured in a car accident while following child passenger safety laws, please reach out to a Chattanooga car accident lawyer from Wagner & Wagner Attorneys at Law at your earliest opportunity. Our team believes in fighting for the justice you and your child deserve after experiencing a life-threatening accident, and we offer compassion, understanding, and a shoulder to lean on during these tough times. All you have to do is schedule your free consultation by calling our office or submitting our contact form today. We serve Cleveland, TN, Chattanooga, and North Georgia.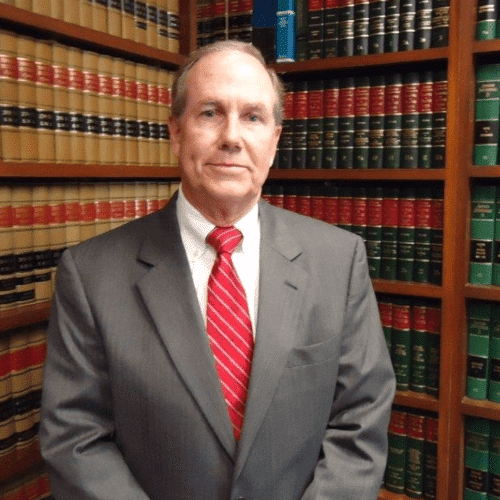 Wagner & Wagner is one of the longest-established law firms in Chattanooga. With more than seven decades of proven legal experience, our law practice has steadily grown through repeat business, valuable referrals and a tradition of client satisfaction. Learn More