The Trucking Industry Is to Blame for Rise in Deadly Accidents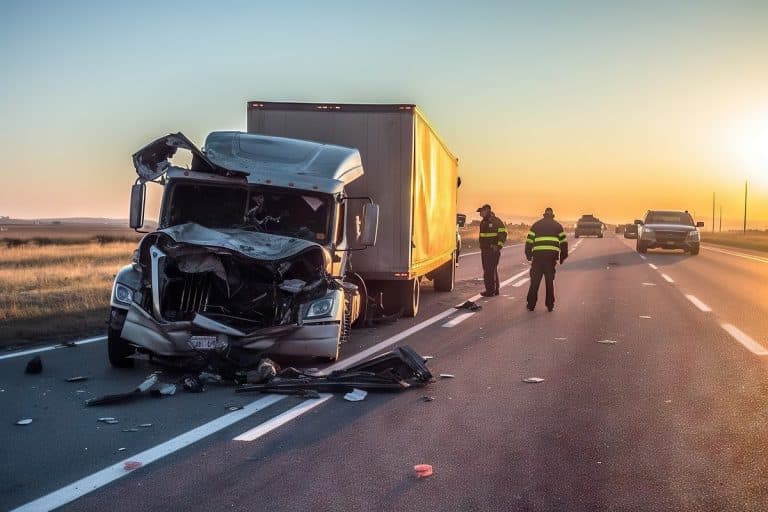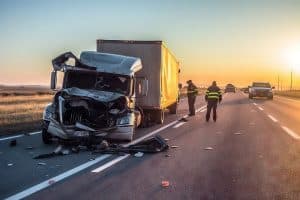 Since 2021, there has been an increasing number of traffic fatalities involving large trucks. Many people automatically assume that truck drivers are the sole blame of the rise in these deadly motor vehicle crashes.
While truck drivers do play a significant role in these accidents, it is important to know that trucking companies also contribute to deadly commercial vehicle accidents as well.
How many motor vehicle accidents involve large trucks each year?
When comparing motor vehicle crashes involving large trucks from pre-pandemic times to now, the numbers continue to show an increase. In fact, the Federal Motor Carrier Safety Administration reported almost 5,500 fatal truck crashes in 2022 and about 6,000 in 2021 across the United States. In 2019, before the pandemic, there were around 5,300 fatal accidents involving large trucks, which is much lower than in 2021 and 2022.
How trucking companies are causing more deadly accidents
Due to the increasing number of truck fatalities in recent years, people often wonder what is causing this trend. As a result, FreightWaves' podcaster, Timothy Dooner, and the vice president of Reliance Partners, Brian Runnels, discussed the potential factors and causes surrounding this issue in a WHAT THE TRUCK?!? podcast episode in June 2023.
In the episode, Runnels explains that while there is a high increase in aggressive driving and other behavioral issues among drivers, one of the most prominent factors causing more deadly accidents is the new operations being encouraged and required by trucking companies. For example, truckers are now being given shorter routes and trips. While some people may think that this is a good idea, it is actually causing truck drivers to feel tense and pressured to reach a certain amount of mileage for each week and month. The reason for this is because most truckers are paid by the number of miles that they drive. As a result, they are committing unsafe driving techniques and actions to reach as many miles as they possibly can to make more money and pay for their bills and expenses.
Additionally, trucking companies are now needing more regional truck drivers who can go from point A to point B in the shortest amount of time possible. This means that there is more congestion on the roads than there has ever been, which is also leading to more fatalities on the highways and roadways.
Common Chattanooga truck accident injuries
Almost every driver becomes a little nervous, frightened, uncomfortable, or intimidated when driving close to a big rig. However, this cannot be avoided as we must all share the roads, which often requires passing 18-wheelers from time to time. Regardless of whether you find yourself sharing roads or passing large commercial trucks, it does not dismiss the fact that these trucks can do significant damage and harm to passenger car drivers due to their height, weight, and impact. Here are some of the most common truck accident injuries:
Head and skull injuries
Amputations or loss of limbs
Coma
Permanent disfigurement and scarring
Paralysis
Crushing injuries
Neck injuries or whiplash
Punctures, lacerations, and cuts
Internal organ damage
Internal bleeding
Abdominal injuries
Large commercial trucks are allowed to weigh up to 80,000 pounds in the United States. Semi-trucks weigh about 20 times the amount of passenger vehicles, making them extremely dangerous in collisions. The weight and force that these large trucks can bring to an accident is horrifying and life-threatening for other drivers.
Who else is responsible for truck accident fatalities in Chattanooga, TN?
Even though trucking companies are responsible for the increasing truck accident fatalities across Chattanooga and the rest of the country, there are several other parties who may be responsible or share responsibility, such as:
The truck driver
Truck or trailer owner
Parts or truck manufacturers
Mechanic or repair shops
Maintenance crews
Loading teams
Road owners/ government
Why you want a Chattanooga truck accident lawyer from Wagner & Wagner
If you have been involved in an accident with a large semi-truck, you may be eligible to file a lawsuit against the trucking company. Truck accidents often lead to property damage, severe injuries, and long-term pain and suffering. You may know that a trucking company is to blame for your injuries. However, this does not mean that they will not put up a good fight to refrain from paying the fair compensation you deserve for your losses.
Therefore, it is critical that you have a Chattanooga truck accident lawyer from Wagner & Wagner Attorneys at Law to stand up and fight aggressively for your rights. We will not only do everything we can to protect your rights, but we will also build a strong case and demand that you receive the proper compensation needed to get your life back on track. The following are some of the methods that trucking companies may use that an attorney can assist you with:
They may find ways to blame the truck accident on you or other drivers.
They may hide or get rid of evidence showing that their company practices unsafe and harmful practices.
They may claim that the trucker is not an employee or worker for their company.
They may try to hurry and fix any mechanical issues that their truck had to hide their neglectful practices.
They may work with the insurance company to find ways to get you to take a low-ball offer/ settlement.
The Chattanooga truck accident lawyers at Wagner & Wagner Attorneys at Law have the experience, education, and skills to investigate your accident as well as handle the challenges and complications that arise from your truck accident claim. Our team knows and understands the difficulties you are going through, which is why we will work endlessly on your case while you focus on your recovery. Please schedule your free case evaluation in Chattanooga by calling our office or submitting our contact form. Also serving Cleveland, TN and North Georgia.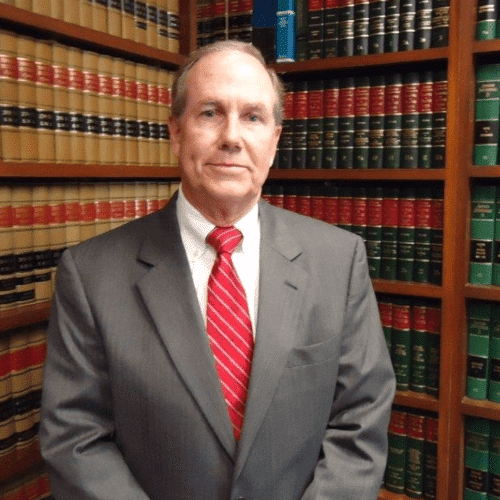 Wagner & Wagner is one of the longest-established law firms in Chattanooga. With more than seven decades of proven legal experience, our law practice has steadily grown through repeat business, valuable referrals and a tradition of client satisfaction. Learn More