Can I Get Workers' Comp if I'm in a Car Accident on the Way to Work?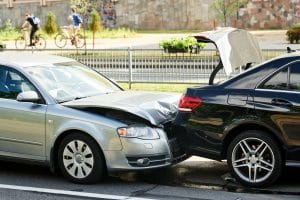 We commute back and forth to work every day, many of us in our own personal vehicles. When we do so, we're not really considered "on the clock" at our jobs until we walk in the door or onto the job site and start working. So, unfortunately, if you happen to be in an accident on your way to or from work, you may not be able to seek damages under workers' compensation.
There are many exceptions, though. Never assume you don't have a workers' compensation claim when you're in a car accident in the Chattanooga region. Many employees do qualify for workers' compensation if just one of these exceptions is met. Even if you don't have a workers' compensation claim, you probably do have a personal injury claim if another driver sped, drove while distracted, or was negligent in some other way. Wagner & Wagner Attorneys at Law has been fighting for injured workers since 1945.
Filing a workers' compensation claim for driving accidents
Tennessee workers' compensation law covers employees while they're on the job and performing work functions. Accidents that occur on the way to or from work typically aren't considered part of performing your job. This is called the "coming and going rule." To claim workers' comp, you must prove the accident happened during the scope of your employment, during regular work hours.
What exceptions may justify a workers' compensation claim in the event of a car accident?
There are some possible exceptions and arguments to the coming and going rule. You may be eligible for workers' compensation benefits after an accident while driving to and from work in some of the following situations:
If you drive a company-owned vehicle to and from work.
If you're on work premises when the accident occurs, i.e., a parking lot accident.
If you're a traveling salesperson.
If you see customers away from the office such as when an employee visits customers at their homes or professionals at their offices.
If you drive to multiple job sites or offices during a shift.
If you're traveling for work or on an overnight trip.
If you're injured while driving to or from a company function such as a company retreat, picnic, or a team-building event.
If you're doing an errand for the employer during your commute.
Also, employees  who use their cars for work, like truck drivers, cabbies, bus drivers, and drivers who deliver food and other products should be covered under Tennessee's workers' compensation laws if they're injured in an accident.
If you have questions about your right to workers' compensation while using your car, we can help. Partner Mike Wagner was the lead attorney on Larry Donald Howard, M.D. v. Cornerstone Medical Associates, P.C., an often-cited case regarding compensability for injuries sustained while traveling to and from work.
Filing a personal injury claim in Chattanooga
You may also be eligible to file a third-party personal injury claim if you were injured in an accident on the way to or from work. We handle all types of car accidents including head-on crashes, broadsides, rear-end collisions, single-vehicle accidents, and multiple-vehicle accidents. We work with investigators, the police, and others to show that a driver violated a traffic law, drove while intoxicated, drove too fast for conditions, or was otherwise negligent.
What is the difference between a workers' compensation claim and a personal injury claim?
There are several differences between workers' comp cases and personal injury cases:
Fault/liability. With workers' comp claims, you don't need to prove fault – and, in fact, could be the one at fault and still receive benefits. With a personal injury claim, you must prove that the other driver or party's negligence caused an accident, and that the accident caused your injuries.
Medical bills. In both workers' compensation and personal injury cases, all your medical bills should be paid – either by the employer's insurance company or the insurance companies for the responsible defendants. Your medical bills include ambulance services, ER care, surgeries and hospitalizations, doctor visits, physical therapy, and assistive devices.
Lost income and benefits. In workers' compensation cases, the employee is entitled to temporary disability benefits while he/she can't work, and permanent disability benefits if the disability meets certain criteria. Generally, the wage payment is 2/3 of your average weekly wages during the time you are eligible for benefits. In personal injury cases, the defendants should pay for 100 percent of your lost income while you can't work. Some adjustments may apply.
Pain and suffering. Employees are not entitled to pain and suffering damages in a workers' compensation claim. Injured victims who file a personal injury claim can seek compensation for their daily physical pain and emotional suffering including their aches, itches, agony, anxiety, and depression.
Only employees can file a workers' compensation claim. Employees cannot file a personal injury claim against their employer. Employees can file third-party claims against non-employers, such as the makers of defective car parts, if the defect caused their injuries and others in vehicle accidents and more.
In both workers' compensation cases and personal injury cases, we work with your doctors to determine what injuries you have, what medical care you need, the cost of your medical care, the length of your medical care, and how your injuries affect your work. Some of the differences are that in workers' compensation cases, you normally start with a company doctor, and the insurance company may assign a nurse case manager to help manage your appointments. In personal injury cases, you can choose which doctor you want to treat you.
An experienced workers' compensation attorney can help you determine if your accident may be eligible for a workers' comp claim or personal injury claim. We can also help if your claim is denied, as well as work with you on an appeal. The workers' compensation lawyers at Wagner & Wagner Attorneys at Law fight for the benefits you deserve when you're injured on the job. We serve clients in Chattanooga and Cleveland, TN, and all surrounding counties. Call us today or complete our contact form to schedule a free consultation.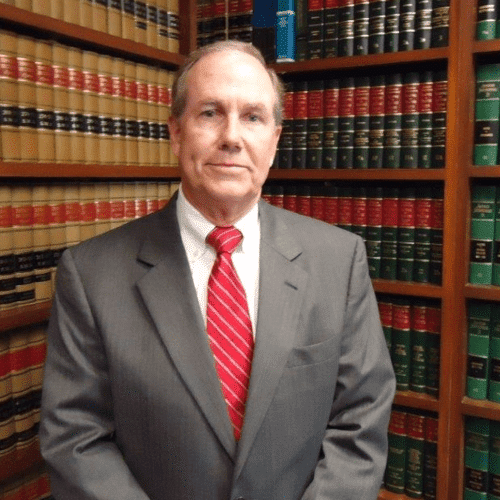 Wagner & Wagner is one of the longest-established law firms in Chattanooga. With more than seven decades of proven legal experience, our law practice has steadily grown through repeat business, valuable referrals and a tradition of client satisfaction. Learn More