The Number of Car Accidents Spiked Considerably in 2021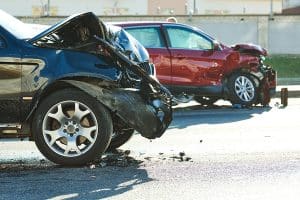 The pandemic saw many people staying at home instead of going out. Instead of car accidents going down, however, they only rose as COVID-19 seemingly caused the first spike in risky driving in 2020. A year later when people started feeling safe again, drivers were back out on the roads, tired of spending so much time cooped up indoors doing nothing but binging TV shows.
Unfortunately, it seems that drivers were even more reckless and negligent when driving in 2021, causing another, larger spike in car accidents across the nation. With more crashes happening on the road, it is important to understand the risks that come with driving on busy roads, and what you can do if you find yourself injured due to someone's negligence.
Why are car accidents on the rise?
The Wall Street Journal published an article that looked at a report done by the National Highway Traffic Safety Administration. In the first nine months of 2021, there were more than 30,000 fatalities from car accidents in the US. It is the largest surge in fatalities ever since car crashes first started being reported almost fifty years ago.
Ever since the pandemic started, reckless driving has been on the rise. In 2020, car crash fatalities rose 4.6% from January to September, in comparison to the same period of time in 2019. This climb in car crash deaths comes after many years of decreasing fatalities.
Jonathan Adkins, executive director of the Governors Highway Safety Association, told the Wall Street Journal that "since the beginning of the pandemic, what has changed is the behavior of drivers." The Governors Highway Safety Association (GHSA) is a nonprofit group representing state and territorial highway safety offices. Adkins also says that lack of enforcement is one of the causes, as well as drivers engaging in risky driving behaviors such as speeding, drunken driving, aggressive driving, and going without a seat belt. Not since 2006 has the fatality rate for January through September been so high.
It is not only drivers who are dying in car crashes. According to the NHTSA, motorcyclists have seen the greatest increase in fatalities, with deaths rising at nearly twice the rate as sedans.
What car accidents prove to be most fatal?
There are many ways in which cars can crash into each other. Some collisions are more dangerous than others, with higher fatality rates. The types of accidents most likely to prove fatal include:
Head-on crashes. When two vehicles traveling toward each other in opposite directions collide, and the fronts of their vehicles crash into each other, this is known as a head-on crash. While head-on collisions are rare, they are widely-agreed upon to be the most fatal, and survivors are often left with severe injuries such as traumatic brain injury, spinal cord damage, broken bones, and a lifetime of pain and suffering.
Vehicle rollovers. Vehicle rollovers happen when speeding around a curve, running over or hitting an object in the road, or when a vehicle is defective. This is another type of crash that often proves fatal, and can cause catastrophic and traumatic injuries to survivors. Types of cars that are known for rolling over include jeeps and SUVs.
Multi-vehicle crashes. Multi-car crashes often happen in stop-and-go traffic, and/or when people are distracted or not paying attention. Since there are multiple people involved in this sort of crash, these cases can be quite complex, especially in Tennessee, because more than one party could be found liable for damages. The types of injuries received during multi-vehicle crashes can span from mild to severe, from bruises or scrapes to a traumatic amputation or spinal cord damage.
Side-impact collisions. Also called T-bone collisions, these accidents happen when the front of one car collides into the side of another car at a perpendicular angle. These accidents often occur at intersections. These sorts of crashes are especially dangerous to the person in the passenger side seat where the other car has just collided into. Injuries such as broken bones, head trauma, spine injuries, and laceration are often seen in these sorts of accidents.
Injuries from any of these accidents not only affect you physically, but financially and emotionally as well. The injuries you received from your accident may make it hard or impossible for you to work, which means a loss in income. That is why you need to seek out the advice of an experienced Chattanooga car accident lawyer. We can help you seek compensation for your losses, including your extensive medical needs, your lost wages, and your pain and suffering.
It's summer and we all want to get out and enjoy the weather, but don't let that make you complacent about the dangers of the road, especially when risky driving behaviors seem to be on the rise. Make sure you and your family are as safe as possible when driving to the nearest park for a day in the sun. If a negligent driver crashed into you, and you have been injured in a car crash or you lost a loved one, then it is important that you contact a Chattanooga car accident lawyer as soon as possible. You should not have to suffer any more than you already are. Let us help you. Call Wagner & Wagner Attorneys at Law today at 423-756-7923, or complete our contact form to schedule a free consultation. We serve injured clients in Chattanooga, Cleveland, and North Georgia.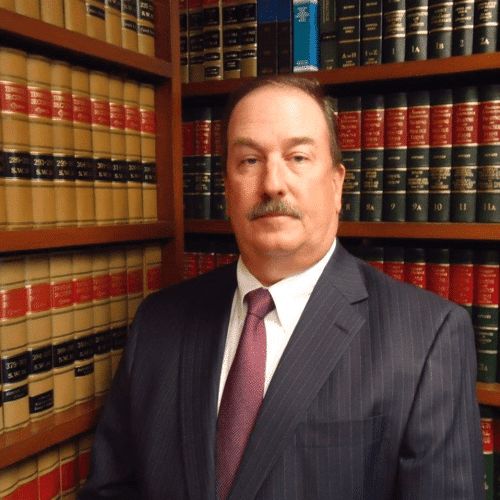 Licensed for 34 years, Michael Augustine Wagner is a Personal Injury and Motor Vehicle Accidents lawyer in Chattanooga Tennessee. Learn More