FAQ: Burn Injuries and Workers' Compensation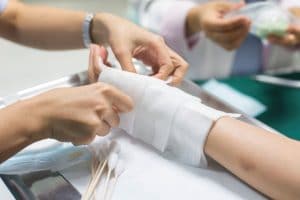 Workers' compensation is meant to protect you in the event an accident happens on the job. Typically when we think of a work injury, we think of a slip and fall or a broken bone. However, some workers experience extremely serious, life-altering accidents, like those involving fire or explosions. Burn injuries can take an employee away from work for weeks, months, or cause permanent disability. Medical and other expenses can add up quickly, leaving an injured worker with many questions about his or her future.
If you sustain a severe burn injury on the job, you may be eligible for workers' compensation benefits through your employer, which provides coverage for lost wages and medical benefits related to your injuries. However, some employers may attempt to deny these benefits, or classify some workers as non-employees in order to avoid offering workers' compensation. Today our Chattanooga workers' compensation attorneys answer some common questions from our clients.
What are the different kinds of workplace burn injuries?
A wide variety of accidents and incidents can cause serious burn injuries in the workplace. These can include:
Thermal burns. These types of burns happen when the body comes directly into contact with heat, like flames, steam, or hot liquids. Workers in industries like food service, manufacturing, or welding are often at risk for thermal burn injuries.
Electrical burns. Workers can sustain electrical burns when they accidentally come into contact with live electricity, like an exposed wire or a malfunctioning power tool or machine. High-risk industries include construction work and electrical work.
Smoke inhalation. Fires can occur anywhere in any line of work. Smoke inhalation can cause lung damage and respiratory problems. First responders are at high risk of this type of burn injury, as is anyone who works with flammable materials.
Chemical burns. Toxic or corrosive chemicals and acids can cause extensive burns if exposed to the skin, eyes, or internal tissues. These injuries can occur as a result of accidents in manufacturing, laboratories, or if a truck spills hazardous waste in transport.
Explosions. A wide variety of industries utilize gas and pipelines, including utility companies. One small mistake or leak can cause an explosion resulting in fires and burn injuries to anyone in the immediate area. Those who work around fuel tanks and gas lines are at a high risk.
Fires. Workers in the hospitality industry are just as much at risk of hotel and motel fires as guests. When management or corporate negligence results in inadequate fire safety measures, both employees and guests can suffer serious burn injuries.
How can I get workers' compensation for my burn injury?
Because burn injuries can be so severe, it is important to protect yourself when filing a workers' compensation claim. Take the following steps after your accident:
Seek medical attention. Especially after a serious burn injury, your health should be your first priority. See a doctor immediately after your accident, both for medical treatment and to establish a record of the severity of your injury.
Notify your employer. In the event of a serious accident, your employer is likely already aware of your injury. However, you are still required to notify your workplace of your injury in writing, and in return, your employer must report the injury to their workers' compensation insurance company.
Fill out the appropriate forms. After you file your workers' compensation injury forms, your employer's insurance company can approve or deny your claim. You can find out more about this process from the TN Department of Labor or speak to an experienced attorney.
If your claim is delayed or denied, it is never the last step in the process and you do not need to give up.
What if my Chattanooga workers' compensation claim is denied?
You have the right to appeal the decision if your workers' comp claim is denied. First, you can file a Petition for a Benefits Determination with the Tennessee Bureau of Workers' Compensation. This process assigns your case a mediator, who works with you and your employer to reach an agreement. However, if this is unsuccessful, the mediator submits something called a Dispute Certification Notice (DCN) to the court, and you may request a hearing.
Our attorneys can assist you with this hearing, and advocate on your behalf, demonstrating why you are entitled to full and proper workers' compensation benefits for your disabling burn injuries.
What if a third party caused my burn injury?
Workers' compensation is a program that works via "exclusive remedy," which means that an employee receives workers' comp benefits while waiving the right to sue their employer for an on-the-job accident. There is one exception to this, however. If a third party causes your burn injury – generally anyone other than your employer or a co-worker – you may be eligible to file a personal injury claim instead of or in addition to your workers' compensation claim.
These third parties can include:
Contractors or temporary workers
Manufacturers of defective products
Construction companies, if not your employer
Gas and oil companies, if not your employer
In the event you are not eligible for workers' compensation, our attorneys can also help you file a personal injury file – or, help you fight for the workers' comp benefits to which you are rightfully entitled.
At Wagner and Wagner, Attorneys at Law, our workers' compensation lawyers understand the staggering medical expenses of a catastrophic burn injury. In addition to physical injury, burns can leave extensive scarring and disfigurement that can cause mental and emotional trauma for the rest of a person's life. Our experienced Chattanooga attorneys are ready to fight for your workers' compensation benefits to ensure you secure the care you need for your injuries.
To schedule an appointment with a compassionate lawyer, call our offices at 423-756-7923 or complete our contact form to discuss your case. We proudly serve clients in and around Chattanooga, Cleveland, and North Georgia.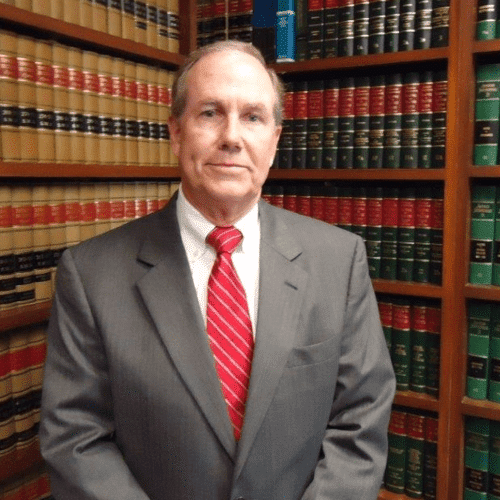 Wagner & Wagner is one of the longest-established law firms in Chattanooga. With more than seven decades of proven legal experience, our law practice has steadily grown through repeat business, valuable referrals and a tradition of client satisfaction. Learn More