Crash Avoidance Technology Protects Young Drivers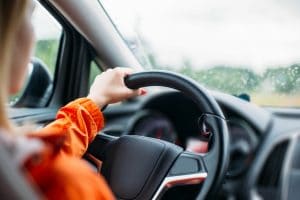 Drivers under the age of 25 are some of the most susceptible to accidents on our roads. They are often newer to driving and can sometimes be reckless. Young drivers may want to show off their skills and have no regard for others on the road because they do not think of the consequences that can occur if an accident happens.
New research has found that crash avoidance features in newer vehicles actually benefit younger drivers more than other demographics. If you or your loved one are involved in an accident you will need to contact a Chattanooga car accident attorney to discuss your options.
What kind of tech are in new cars?
The Highway Loss Data Institute conducted a study on crash avoidance systems found in Kia, Honda, and Subaru vehicles and their effect on crash avoidance. In general, they found that there was a large reduction in the frequency of property damage liability (PDL) claims and collision claims for drivers under the age of 25.
The study compared vehicles equipped with these features against similar vehicles that did not come equipped with safety features. Each car manufacturer offers different packages and data was collected from packages that offered similar safety features such as lane departure warnings, automatic emergency braking, and forward-collision warnings.
In their findings, Kia and Subaru packages that included automatic emergency braking were more effective at avoiding crashes than Honda's that had lane-departure and forward-collision warnings. However, the demographics that benefited the most were still those 25 and younger. While accidents can still happen, it is important to discuss which safety features your vehicle is equipped with during an initial consultation with a Chattanooga car accident attorney.
Crash avoidance by the numbers
Collision claims and PDL claims were less frequent for drivers under 25 as opposed to drivers between 25-64 and older. The one exception was in Honda vehicles where the demographics changed slightly. Honda safety features had the same benefits for those under 25 as well as those between 25 and 64. It is important to note that many of these features can be turned off so just because a vehicle is equipped with them, this does not mean it is being used. While researchers were aware of this, there was no surefire way to measure how often the features were being used or turned off.
Common car accidents for younger drivers
The most common car accidents that drivers under age 25 may be involved in are front-to-rear and run-off-road accidents. This is why certain safety features like lane departure warnings are most beneficial to drivers in this age range. How an accident happens can be essential to determining the extent of injuries.
Front to rear accidents
Often referred to as rear-end collisions, these accidents typically occur when one vehicle hits the back of another. Younger drivers are more susceptible to these kinds of accidents because they may not have the awareness of how much time or space they need to stop their vehicles. These accidents typically happen at red lights or stop signs. They can also happen when there is a standstill in traffic, especially on the highway where everyone is going at higher speeds than on local roads.
Run-off road incidents
This is a type of single-vehicle accident where a vehicle leaves the roadway and hits another object. Oftentimes, vehicles will hit a pole, tree, or another object off the roadway. The causes vary. A driver may be in a hurry and if they see another object or vehicle on the road they may try to avoid this obstacle and end up off-road.
Other common car accidents can include:
Sideswipes. This kind of accident involves two cars that are going in the same direction trying to merge into one lane. If there is not enough space a sideswipe accident can occur. This can lead to one vehicle being thrown off the road and those inside being severely injured.
Multi-vehicle collisions. A multi-vehicle accident can occur especially on highways where there are a plethora of vehicles. One vehicle can cause a pile-up where three or more cars are involved. These are some of the most complex cases. You will need a Chattanooga car accident attorney to investigate your claim and build a strong case.
Head-on crashes. When two vehicles are traveling in opposite directions and one departs their lane. This can cause a head-on collision between both vehicles, which often leads to catastrophic results.
What to do after an accident
The first thing to do after an accident is to obtain emergency medical attention. You should follow all doctor recommendations and ensure you do not miss any appointments. It is important to obtain and keep all medical records and medical bills so that your Chattanooga car accident attorney can build the strongest case possible. You will also need the police report that was filed, along with any witnesses to the accident. Do not speak to the other party's insurance company until you have spoken to an attorney.
There is a one-year statute of limitations for these kinds of cases which means you will need to move quickly. There is also modified comparative fault to take into account. This means if it is found that you were partially at fault for the accident, compensation can be reduced by the percentage of fault. If you are over 50% at fault for the accident, you may be unable to obtain any compensation. Your Chattanooga car accident attorney will be able to look at the entire picture and determine the best route to take for your case.
When you are involved in a car accident, you will need the guidance of an experienced Chattanooga car accident attorney. Call the office of Wagner & Wagner, Attorneys at Law at 423-756-7923, or complete our contact form to schedule an initial consultation. We proudly serve clients in Chattanooga, Cleveland, and throughout North Georgia.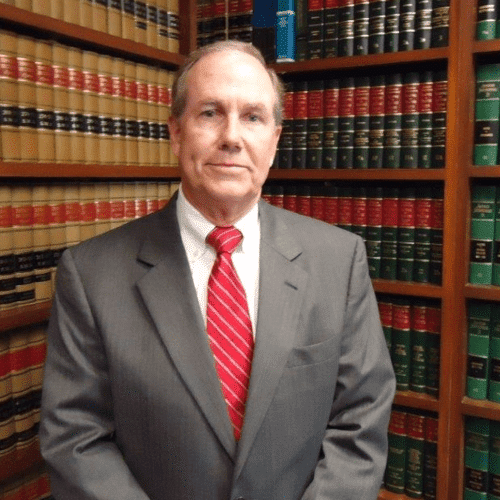 Wagner & Wagner is one of the longest-established law firms in Chattanooga. With more than seven decades of proven legal experience, our law practice has steadily grown through repeat business, valuable referrals and a tradition of client satisfaction. Learn More