What the Trucker Pilot Program Means for Truck Accidents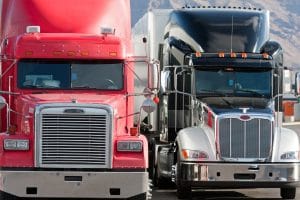 Recently there has been a trucker shortage and everyone across the country has suffered. Deliveries of goods have been delayed and the empty shelves are a clear sign of the trucker shortage. A new pilot program aims to change that but not without controversy. The White House has also weighed in and helped fast-track this initiative with the Infrastructure Investment and Jobs Act.
One of the biggest concerns is if hiring younger drivers will increase the number of truck accidents. If this does increase truck accidents this will not only put young truck drivers at risk but everyone around them as well. Currently, statistics show that drivers between 18 and 20 years old are six times more likely to be involved in a crash. If you are involved in a truck accident you will need the help of a Chattanooga truck accident attorney.
What are the current rules?
Currently, truck drivers must be 21 years of age and older to transport freight between state lines. You can be a truck driver if you are under 21 but can only do so within state lines for states that allow it. The argument in favor of the new initiative is that truck drivers can carry freight for hundreds of miles in one state but cannot carry freight for ten miles across state lines. While this argument may sound logical to some, there is a reason these regulations exist.
While it may not seem dangerous to drive ten miles across state lines it can be. Drivers may be accustomed to the roads and rules in their state, and they can become frazzled when they get to another state and realize the terrain, road gradients, and speed limits are different. In this case, liability can be complex and you will need a Chattanooga truck accident attorney to guide you through the process.
The trucking action plan
This plan was revealed in December and with the new regulations, it is said that there will be an estimated 44,945 applications to participate in the pilot program. Currently, the plan would be an emergency approval. The program in contrast to current regulations would allow those between the ages of 18 and 21 to carry and deliver freight across state lines. It would be a three-year apprenticeship program.
Owner-Operator Independent Drivers Association is also in opposition of this new program not only due to safety issues but insurance concerns as well. Insurance carriers may not be willing to loosen their policies and insure teen truck drivers across state lines.
Probationary periods
The new program will require two probationary periods. It is proposed that apprentices who already have their CDL licenses will be able to participate in the probationary periods. During these periods they will need to have a supervisor over the age of 26 driving alongside them. The supervisor must have their CDL, have been employed for at least two years, and have five years of interstate experience.
A major concern is whether a person passes a probationary period is left to be decided by the employer. This causes a conflict since the employer wants their driver to get on the road as quickly as possible. The teen driver does not have to pass a test or evaluation conducted by a third party.
The first probationary period requires 120 on-duty time. During this time 80 hours must be spent driving a truck. Employers will need to determine on their own accord if the following is up to standards:
Mirror scanning
Speed and space management
Turns
Safety awareness
Logging and complying with hours of service
Driving at night, on rural two-lane roads, and in interstate city traffic
During the second probationary period, 280 hours of on-duty time is required with 160 of those being driving time. Drivers will be evaluated on the following:
Fueling procedures
Weighing loads, sliding tandems, weight distribution
Pre-trip inspections
Backing and maneuvering in tight spaces
Coupling and uncoupling procedures
Truck routes, trip planning, navigation, permits, and map reading
Upon completion of the second probationary period, teen drivers will be able to operate alone on the interstate.
What if I'm injured in a Chattanooga truck accident?
Truck accident injuries can be life-altering. These injuries can not only affect the life of the injured party but also their family as they will need to care for the individual. Injuries may include:
Multiple broken bones
Burns
Disfigurement
Organ damage
Crush injuries
Amputation/limb loss
These injuries will take years to heal if there is a treatment plan available. Some of these injuries you will never be able to recover from leaving you with the need to have someone care for you permanently. If you have been injured from a truck accident involving the following types of commercial vehicles you will need to contact a Chattanooga truck accident attorney:
Flatbeds
Construction vehicles
Garbage trucks
Delivery trucks
18-wheeler
Moving vans and trucks
You might be under the assumption that truck accidents are few and far between, but they are actually very common. With this new program they may become even more commonplace. Often the causes of truck accidents can be attributed to the size of these vehicles as it takes them longer to slow down and come to a complete stop. They also require more space to turn. In other cases, an accident can be attributed to driver error and the pressure truck drivers are under.
There is a lot of red tape to jump through in a Chattanooga truck accident, which is why you want to contact Wagner & Wagner, Attorneys at Law as soon as possible after suffering an injury. Call our office at 423-756-7923, or complete our contact form to schedule a consultation. We have been located in Chattanooga since 1945, and serve the entire region, including Cleveland, TN and North Georgia.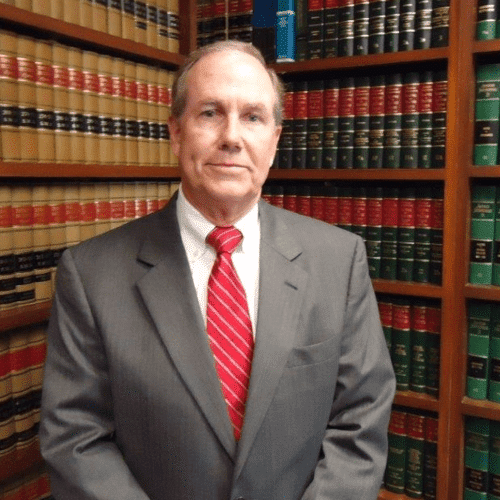 Wagner & Wagner is one of the longest-established law firms in Chattanooga. With more than seven decades of proven legal experience, our law practice has steadily grown through repeat business, valuable referrals and a tradition of client satisfaction. Learn More