Thousands of Chevrolet Bolt Vehicles Recalled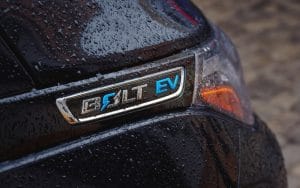 While recalls are common in the automobile industry, there seems to be a pattern forming with the number of car manufacturing companies issuing recalls for electric vehicle models. General Motors (GM) recently issued a full recall of the Chevy Bolt, citing a defect in the battery module that could potentially cause a fire. To date, there have been ten fires that have resulted from the Chevrolet Bolt's electric vehicles.
GM issued an initial recall in November, 2020 of its 2017 to 2019 Chevrolet Bolt electric vehicles. After five models caught on fire, the company began to investigate a potential manufacturing defect. It wasn't until two of the electric vehicles caught on fire after the supposed defect was discovered that the company decided to conduct another investigation. They discovered an additional 9,335 electric vehicles – all 2019 models – that were not included in the previous recall.
About the initial recall
After Chevy Bolt owners started reporting engine fires, GM launched an investigation into the potential problem. The company employed a team of engineers and experts who discovered that most of the vehicles were either at or near full charge at the time of the fire, and that the vehicles possessed batteries that were produced between the time period of May 2016 and May 2019. As a result, GM assumed that the South Korea factory was responsible for the manufacturing defect. It made the decision to recall 69,000 of its 2017-2019 Bolts.
In the meantime, GM requested that Chevy Bolt owners follow specific instructions, such as parking their vehicles outside at night and altering the vehicle's settings to the lowest charging capacity, to ensure their own safety while the company worked on repairing/replacing the batteries.
Why did GM issue a second recall?
After producing repairs for the original recall, General Motors issued a second recall after learning two vehicles that were repaired in the initial recall caught on fire. After a second investigation was conducted, the company discovered the appearance of a "rare manufacturing defect" in the vehicle's battery modules, including those not produced at the South Korean facility, that increases the likelihood of a fire. According to the manufacturing company, the batteries that were supplied to the company can possess, in rare circumstances, two manufacturing defects inside the battery module: a torn anode tab and a folded separator.
Once these parts unite, the risk of fire increases. This was confirmed by the National Highway Traffic Safety Administration (NHTSA), which stated that the battery cell packs in the electric vehicles have the capability to smoke and ignite internally. Once the battery cell packs are ignited, they have the potential to spread to the rest of the vehicle and create a structure fire if the vehicle is parked inside of a garage or near a house.
What is GM doing to resolve the problem?
At this time, GM plans to replace the defective battery modules in all models, but supply chains have been slow for over a year. While GM works to rectify the situation, it has asked Chevy Bolt owners to do the following:
Set their vehicle to a 90 percent state of charge limitation using Target Charge Level mode. Instructions on how to do this are available on com/boltevrecall. If customers are unable to successfully make these changes, or do not feel comfortable making these changes, GM is asking them to visit their dealer to have these adjustments completed.
Charge their vehicle more frequently and avoid depleting their battery below approximately 70 miles (113 kilometers) of remaining range, where possible.
Park their vehicles outside immediately after charging and should not leave their vehicles charging indoors overnight.
What should I do if my Chevy Bolt was recalled?
Aside from following the instructions from GM, you should immediately contact your local dealership about a replacement battery. It may take time for a new battery to become available, and you want to make sure you are on the list for a replacement. Because the recall was issued by GM, there should be no cost to you to replace the battery. Even if you prefer to have the work done by your local mechanic or repair shop, you should not have to pay for the repairs.
You should also report any issues you have had with the car to the NHTSA.
What are might rights if I was injured by a car engine fire?
If you are burned or otherwise injured in a car fire in a Chevy Bolt or any vehicle, you should seek immediate medical attention. Then, call the Chattanooga product liability attorneys of Wagner & Wagner Attorneys at Law so we can help you file a claim for damages. Manufacturers can be held liable when defective parts cause you harm, whether a recall has been issued or not. Those damages can include medical bills, lost wages, and pain and suffering.
If you or a loved one was injured by a defective product, do not delay in contacting Wagner & Wagner Attorneys at Law, a law firm dedicated to justice. Our reputable Chattanooga product liability attorneys are members of your community. We serve clients in Cleveland, Chattanooga, and North Georgia. We care about the wellbeing of our clients and work hard to fight for your interests. Call us today at 423-756-7923 or complete our contact form to schedule a free consultation.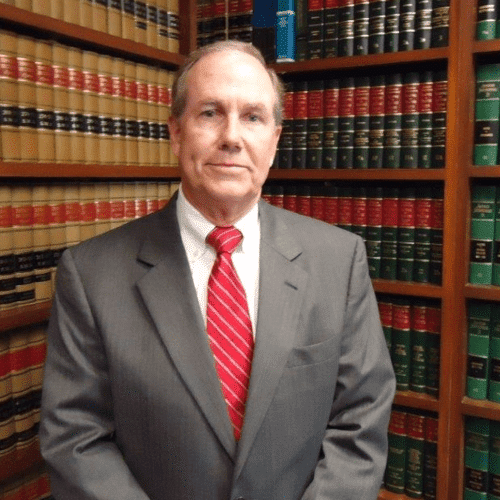 Wagner & Wagner is one of the longest-established law firms in Chattanooga. With more than seven decades of proven legal experience, our law practice has steadily grown through repeat business, valuable referrals and a tradition of client satisfaction. Learn More