Car Accident Medical Bills When There's Not Enough Insurance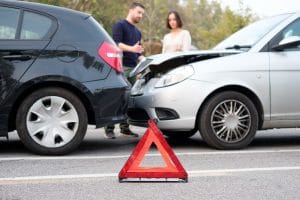 Tennessee requires that every car owner have minimum liability insurance coverage. Liability coverage is used to pay your medical bills, lost income, pain and suffering, and the damage to your car when another driver's negligence causes your injuries. Many times, though, the minimum coverage or a low coverage amount is not enough to cover all the damages you deserve. Many times, liability insurance doesn't even cover the cost of your medical bills. Just one night in a hospital if you need surgery can cost tens of thousands of dollars.
The minimum insurance requirements in Tennessee are just:
$25,000 for each injury or death per accident
$50,000 for combined injuries or deaths per accident
$15,000 for property damage per accident
Since many drivers just have the minimum amount of insurance, victims often have medical bills that are more than the defendant's insurance.
Using your medical insurance after a car crash
Anyone hurt in a car accident (a driver, passenger, pedestrian, or bicyclist) can use their own health insurance coverage first. The ER, hospital, physicians, and therapists who treat victims bill the victim's own health insurance company. This means billing your private insurance carrier, Medicare, Medicaid, or other types of insurance carriers. When the case settles (or there is a verdict), the defendant's insurance company reimburses the insurance carriers who initially paid your medical bills. Sometimes, hospitals will ask you for your car insurance, but you don't have to give it to them; you can use your health insurance, instead.
Using your uninsured/underinsured motorist coverage for medical bills
If you have uninsured/underinsured (UM/UIM) car insurance, then you can use that to pay for any bills that aren't covered by the defendant's insurance company – up to the policy limits. For this reason, you should buy as much UM/UIM insurance as you can afford.
For example, say you need surgery to repair a broken arm caused by a speeding driver, and your medical care costs $35,000. If the defendant only has the minimum $25,000 insurance, your UM/UIM insurance can be used to pay the excess $10,000.
An experienced Chattanooga car accident lawyer can explain who can file a UM/UIM claim. Normally, the owner of the policy and anyone who lives in the household of the policy owner can file a UM/UIM claim.
Car accident victims can trust our experienced Chattanooga injury lawyers to file the correct claims with the correct insurance carriers. We have a strong track record of success negotiating just settlements. We're always ready to try your case in court if necessary. To discuss your car accident case, call Wagner & Wagner Attorneys at Law at 423-756-7923 or complete our contact form to arrange an appointment. We represent car crash injury victims in Chattanooga and Cleveland, TN, in North Georgia and neighboring locations.