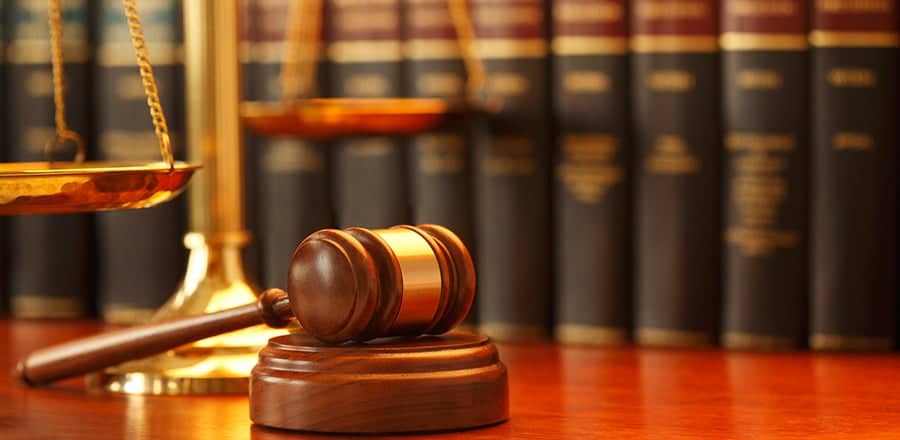 Cleveland, TN Probate Litigation Attorneys
Strong advocates when there are disputes about wills and estates in Tennessee
Nobody wants to think about death. Most people who prepare a will hope that their families will respect their wishes. All too often, disputes do occur. Disputes among those awarded assets and those who don't get as much as they thought they should often involve personal disputes, financial disputes, and legal disputes. The disputes can involve determining if a will is valid, whether an executor is qualified, or whether the executor is handling the estate properly. Some terms of the will may be unclear. Sometimes the will-writer or the executor lacks mental competency.
While some disputes can be resolved amicably, many disputes require an experienced Cleveland probate litigation lawyer. At Wagner & Wagner Attorneys at Law, we've been fighting for people who believe they have been injured physically or financially for more than 70 years. Our lawyers understand that Tennessee laws that govern challenges to the validity of the will, complaints about the eligibility or performance of an executor or administrator, and all other types of probate disputes. We're skilled at preparing your case and arguing your rights in court. We represent both the representatives of estates and challengers to the estate when Cleveland, TN probate disputes occur.
Why do probate disputes occur in Cleveland, TN?
Many probate court challenges begin for one or more of the following reasons:
A child or another relative thinks that his/her share is less than it should be.
A child or another relative is completely cut out of the will.
A non-family member such as a friend or a non-profit organization receives part of the bequest.
There are concerns about the financial experience of the person appointed to be the executor.
Certain family members had little contact with the testator (the person who creates the will) before the will testator died – especially if they did try to speak with the testator but were denied that opportunity.
Adopted children or stepchildren receive part of the estate.
The testator had prior marriages and/or children from prior relationships.
The testator was romantically involved with someone near the time of death.
Different family members file to be appointed an administrator – when there is no will.
Different children receive different amounts.
There was a family business.
Normally, estates with higher value are likely to be contested more than lower-valued estates.
How can the validity of a will be challenged?
Many probate disputes concern the validity of a will. These disputes generally involve the circumstances involved with the preparation and execution of the will. Some contests may involve multiple wills. Our Cleveland, TN probate lawyers handle all types of challenges (and defenses) to wills submitted for probate approval. Some of the common grounds for invalidating a will include the following:
The testator lacked testamentary capacity. In Tennessee, the person who prepares a will must be 18 or older. They must also have the "testamentary capacity" to make a will. Testamentary capacity means that the testator understands he/she is making a will, understands what assets/property he/she owns, and understands who the natural beneficiaries of his/her estate are. A common challenge to a will based on a lack of testamentary capacity is that the testator had dementia when the will was prepared.
A lack of testamentary intent. Here, the challenger asserts that the testator didn't intend for a legal document to be his/her last will.
The use of undue influence. A relative may scheme to pressure a testator to favor that relative over other relatives. Undue influence generally requires that the person suspected of undue influence has a confidential relationship (for example, a caretaker) with the testator, the testator was in ill health, the influence prevented other likely beneficiaries from speaking with the testator, and the influencer does receive a larger share of the estate.
Fraud or duress. A will may be invalid if someone misled the testator about his/her assets (or the value of the assets), signed the testator's name, or threatened or pressured the testator to write a will he/she normally wouldn't have written.
Challenges to the legitimacy of the will itself. Our Cleveland, TN probate lawyers handle challenges involving:

Lack of will formalities
Revocation
Multiple wills
Our Cleveland, TN probate attorneys understand when and how these grounds support legal challenges and when there aren't proper grounds to invalidate a will.
What other types of probate disputes do you handle in Cleveland, TN?
There are often legitimate reasons to contest the appointment of an executor. Sometimes a testator fails to appoint a successor trustee. Many probate disputes involve how well or poorly the executor is doing his/her job. At Wagner & Wagner, our Cleveland, TN probate lawyers represent executors and litigants who are challenging the executor's appointment or performance. We also represent people who seek approval to administer an intestate estate (an estate without a will) and the performance of those administrators.
Common challenges to the appointment of an executor/administrator include:
Whether the underlying will is valid
Whether the person the testator chose to be an executor is still alive or mentally competent
The ability of the executor to handle the financial aspects of the estate
Which relative should be appointed an administrator
Some of the many issues that cause beneficiaries (the people named in the will who will receive assets) or heirs (the people who receive assets when there is no will) to seek the help of probate litigation lawyers include concerns about how the personal representative is:
Determining the value of any real or personal property
Deciding when and how any real or personal property should be sold
Handling the sale or continuation of a business of the decedent's
Transferring the assets to the estate
Paying the bills and administrative expenses that are due
Handling all other aspects of the estate
Probate litigation disputes may include disputes among executors such as when two executors have different opinions. Most beneficiaries/heirs want to receive their share of the estate as quickly as possible. Delays can result in challenges.
Some challenges may include complex issues involving who has a legitimate claim to the assets. For example, one classic probate dispute involved the author of the song "Why Do Fools Fall in Love?" Three women claimed to be his wife and thus entitled to the song's royalties. His manager and band members also claimed they had rights to the song.
How can your probate attorneys help me?
Our Cleveland, TN probate litigation lawyers understand the concerns litigants in will and estate contests have. We'll answer all your questions. We'll guide you step-by-step through the litigation process. Among the many ways we help clients are obtaining and presenting evidence about:
The validity of each legal document
The location and value of each asset including homes and businesses
The eligibility and qualifications of executors and administrators
The duties of the executors and administrators
The testator's mental health at the time the will was prepared
Any issues of undue influence, fraud, duress, or misrepresentation
All other probate litigation issues
We'll review what happens at trial and what questions you're likely to be asked. We'll assert all the law and facts and personal arguments in your favor and work aggressively to counter the arguments of your adversary.
Do you have a probate litigation lawyer near me?
At Wagner & Wagner, we meet Cleveland clients at our office in Chattanooga located at 701 Market Street, Suite 310. We do consider video conferences by appointment.
We understand probate litigation is uncomfortable. You want to do right by yourself and the decedent. Sibling relationships and other family relationships are often involved. Our lawyers are your voice in court and with your other family members. We're skilled at presenting your rights in a calm, clear, and persuasive manner.
Talk with a respected Cleveland, TN probate litigation attorney today
At Wagner & Wagner Attorneys at Law, our Cleveland, TN probate litigation attorneys are respected throughout the Cleveland region for our skills in the courtroom and our dedication to our clients. We work with financial professionals who are skilled at testifying about the value of homes, businesses, and personal assets. We're skilled at reading each word of the Tennessee statutes and each word of a will or other legal document that affects your rights. To schedule a free consultation with a seasoned probate litigation lawyer, call us or fill out our contact form to schedule a free consultation. We provide legal services to clients in Chattanooga, Cleveland, Dunlap, TN, and all surrounding counties.