The Dangers of Workplace Dust Explosions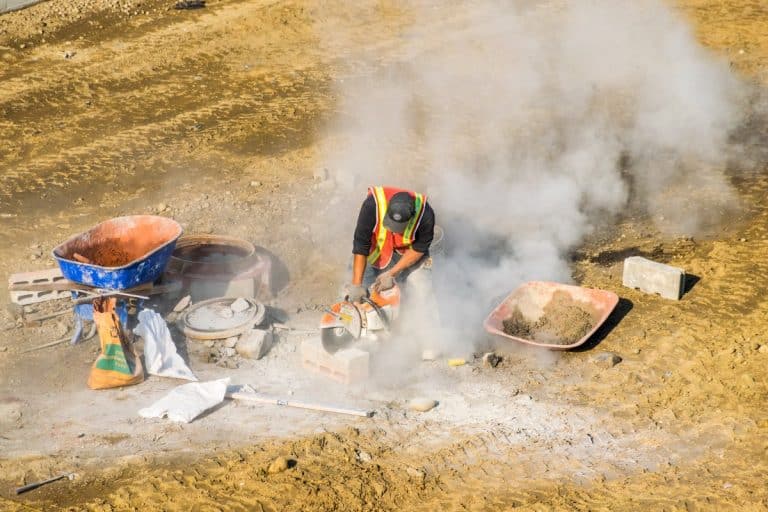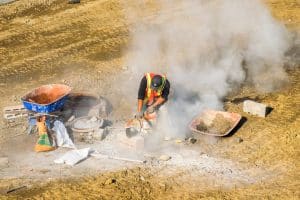 When dust is suspended in the air, under the right concentrations and the right conditions, an explosion can occur. Even substances that don't normally burn when the materials are large (such as iron and aluminum) can burn quickly when the substance is in a finely divided form. The force from a dust explosion can cause workers to suffer severe or fatal injuries. Entire buildings can be destroyed. Most dust explosions occur when an ignition source, such as an electrical spark, unites with the dust material and oxygen.
Employees may suffer devastating respiratory injuries, burns, and other severe harm. Death is a distinct possibility. Workers in the Chattanooga region who are injured due to a dust explosion should seek immediate medical help. Many employees have the right to file a workers' compensation claim for payment of all their medical bills, temporary disability benefits, and permanent disability benefits. There is no requirement to prove fault.
There were 175 dust fires and 37 explosions in the United States in 2020, injuring 42 people and killing one person, according to Dust Safety Science.
What types of materials and industries may experience dust explosions?
The Occupational Safety and Health Administration (OSHA) states that the following materials that workers in a wide array of industries work with can be explosible in dust form:
Food (sugar, spice, flour, feed, starch, and candy)
Grain
Tobacco
Plastics
Pulp
Wood
Papers
Pesticides
Dyes
Coal
Pharmaceuticals
Metals (chromium, magnesium, zinc, iron, and aluminum)
Other combustible materials include rubber, flour, grains, sulfur, and powdered milk.
These products are used in agriculture, chemical manufacturing, furniture, fossil fuel power generation, textiles, recycling operations, and metalworking. Dust-forming products are also used in additive manufacturing and 3D printing. Chattanooga and Eastern Tennessee are home to many of these industries.
OSHA recommends that companies comply with "consensus standards developed by the National Fire Protection Association (NFPA)" that include protocols for preventing and mitigating dust fires and explosions. In addition to following OSHA recommendations and Tennessee manufacturing and building protocols, employers and employees should know the factors that increase the risk of a dust explosion. Employers should also equip employees with protective eyewear, clothing, and respirators.
Common injuries caused by explosions
Any worker who is near an explosive blast is likely to suffer serious injuries. Many blast injuries cause catastrophic injuries and require a lifetime of medical care. Some blast injuries may be fatal. Our Chattanooga workers' compensation lawyers work with your doctors and our network of doctors when necessary to verify your injuries, review what treatments you'll need, discuss whether you have a permanent disability and whether you can return to work (with or without restrictions), and contest any attempt by your employer to terminate or limit your benefits.
Some of the many possible injuries employees may suffer after a dust explosion include:
Traumatic amputation
Crush injuries, including broken ribs, internal organ damage, and internal bleeding
Vision loss
Hearing loss
Compound, complex, and other types of bone fractures
Neck, shoulder, and back injuries
Nerve, ligament, tissue, and muscle damage
Chronic pain
Psychological trauma, including post-traumatic stress disorder (PTSD)
Respiratory injuries from inhaling fumes, smoke, and dust
Scarring and disfigurement
How a Chattanooga workers' compensation lawyer can help
If you were injured or a close relative was killed in a dust explosion or fire accident, our Chattanooga work injury lawyers have the experience and resources to fight for your full benefits. We'll answer all your questions and guide you through each phase of the claims process. We anticipate the arguments insurance companies and defense lawyers often assert.
We'll file your claim, prepare the necessary medical reports and documentation, review your vocational history, prepare you for any hearings, explain legal terms such as "impairment" and "independent medical exams," and fight for you every step of the way.
We demand all the benefits Tennessee workers' compensation permits, including:
All your medical bills. These bills include ER visits, hospital care, doctor visits, rehabilitative therapy, assistive devices, medications, and other medical needs.
Temporary disability benefits. This amount is generally 2/3 of your lost wages while you can't work and seek to maximize your health.
Permanent disability benefits. If you have a qualifying (recognized by Tennessee) permanent disability, we seek continued payment for your medical care and 2/3 of your lost wages until you are eligible for Social Security retirement benefits.
We may also seek vocational benefits and transportation benefits.
If a loved one died, we seek Tennessee workers' compensation death benefits including funeral bills up to a preset amount and wage loss benefits subject to certain conditions.
If you have injuries or illness due to your work, Wagner & Wagner Attorneys at Law is ready to use our 75 years of experience to help you obtain the benefits you deserve. We've helped many workers obtain strong recoveries. Our Chattanooga workers' compensation lawyers are respected by employer insurance companies, defense lawyers, and former clients for our impressive record of success in helping injury victims.
To discuss your workers' compensation rights, call us or fill out our contact form to schedule a free consultation. Our attorneys represent employees and families in Chattanooga and Cleveland, TN, and the neighboring areas.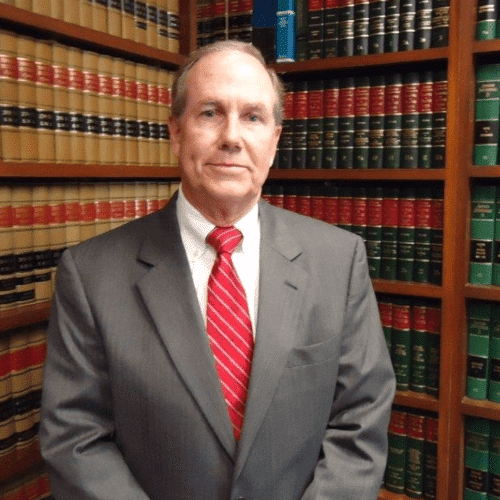 Wagner & Wagner is one of the longest-established law firms in Chattanooga. With more than seven decades of proven legal experience, our law practice has steadily grown through repeat business, valuable referrals and a tradition of client satisfaction. Learn More