Tennessee Needs More Burn Centers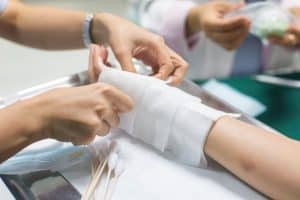 Burn injuries can be some of the most severe injuries a person experiences. They are unlike many other injuries, and they can be sustained from many different types of accidents. Whether it's an accident that happens when making Thanksgiving dinner, or an accident you get into on the highway on your way to work, severe burns can be a resulting injury.
Burns can often lead to other complications, such as life-threatening infections; and if one is able to survive a severe burn, it often leaves them disfigured and scarred, possibly affecting their social life, job, relationships, and self-esteem. With a severe burn, these injuries need immediate specialized medical attention, but with Tennessee only having one burn center, patients may not receive the treatment they need. That is why our attorneys, as well as others, advocate for more accessible burn centers in Tennessee (as well as across the nation).
What are burn centers?
A burn center is a type of hospital that specializes in the treatment of burn injuries. These are medical facilities that are staffed by a team of medical professionals who specialize in burn injuries. This team is usually made up of burn rehabilitation specialists, plastic surgeons, critical care physicians, chest physicians, general surgeons, anesthesiologists, respiratory therapists, pediatricians, nurses, technicians, microbiologists, psychiatrists, dieticians, nutritionists, physiotherapists, and social workers.
A regular hospital may not have all these specialists readily available to a burn victim, instead having to rely on referrals, which can cost valuable time. Burn centers focus only on burn injuries, so patients will not have to come into contact with patients who are there with a dangerous infection or illness, which can be easily passed onto a burn patient as they are far more susceptible to contagions.
As of now, Tennessee only has one burn center, located in Nashville. While we are grateful that the Vanderbilt Burn Center exists, Tennessee has a population of 6.7 million people, and people who live here in the Chattanooga area have to drive over two hours to get treatment. Burn injuries need immediate care, and if there was a burn center located closer, patients could get the treatment they need without risking the potential complications from seeking attention at a local regular hospital.
If you are severely burned, do not hesitate to go to the nearest hospital immediately, as they can provide you with life-saving treatment, and then transfer you to a burn center that is far more capable and ready to handle burn injuries and the specialized, broad reaching treatment they require.
What are the dangers of burn injuries?
Burn injuries are complicated, to say the least. While first degree burns likely require no medical attention other than some cool water and moisturizer, second degree burns may require specialized medical treatment if they cover larger portions of your body.
Third degree burns are where the most specialized treatment is needed. These burns destroy all the layers of your skin, burning down through muscles and ligaments, even to the bone. Burns are some of the more painful injuries you can suffer, and are severely dangerous. As the skin is the first defense that your immune system provides, when that barrier is removed, you are extremely vulnerable to germs, infections, and other complications. Third degree burns often require skin grafts, and can take months or even years to heal.
Because severe burns can be life-threatening, require surgery, and can affect many areas of the body such as your skin, muscles, and nerves; you will have to see many different providers, specialists, doctors, pharmacists, and surgeons (reconstructive, hand, face, etc.). Traditional hospitals typically won't have a whole team that specializes in burn injuries on hand to help you. While they may have doctors who can help you with antibiotics, skin grafts, and debridement (where damaged tissue is removed from the injury), you will likely be referred to many different specialists to receive further care.
How can a Chattanooga lawyer help me with my burn injury case?
A severe burn injury affects all parts of a person's life. It is a debilitating injury that depletes one's income by not only keeping us from being able to work, but also costs exorbitant amounts of money in order to pay for necessary medical treatments. A burn injury victim suffers physically, financially, emotionally, and mentally. From PTSD due to the initial accident, to the agonizing pain of the injury (and its long recovery time), to the emotional distress we may suffer from the disfiguring scars the burns leave behind; severe burns are some of the most catastrophic injuries someone can suffer.
When these injuries and their long lasting effects are caused due to someone's negligent behavior on the road, at work, or somewhere completely unexpected (a restaurant, a concert, etc.), then you should not have to suffer more than you already are. This where the expert and experienced advice and advocacy of a burn injury lawyer can help you.
If you have suffered severe burns due to someone else's negligence, the team at Wagner & Wagner Attorneys at Law can help. We assist other burn injury victims in the Chattanooga area secure compensation for their expenses and pain and suffering, to help their recovery both now and in the future.
We want to help you live the best life going forward that you can, and we will do that by offering you our specialized and focused attention. To schedule a free consultation, call us at 423-756-7923, or complete our contact form. We proudly serve injured clients in Chattanooga, Cleveland, TN, and throughout North Georgia.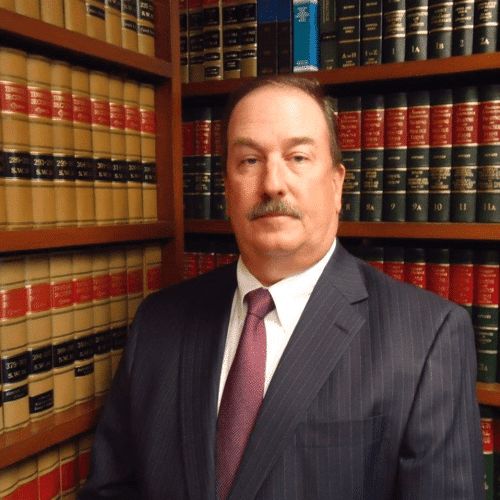 Licensed for 34 years, Michael Augustine Wagner is a Personal Injury and Motor Vehicle Accidents lawyer in Chattanooga Tennessee. Learn More