A Shortage of Trucker Rest Stops Is Making Roads More Dangerous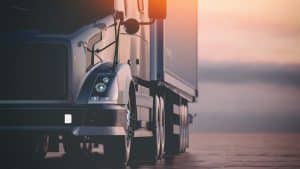 The New York Times recently published a story about how the United States is experiencing a detrimental truck driver shortage, which is partially to blame for supply chain issues. However, they also wrote about what is not mentioned as much: the shortage of truck driver parking spaces.
So, while truck drivers are already working long hours in order to meet strict deadlines to avoid delays, they are struggling to find places to rest when they finally can.
Even after a new 2019 law was implemented that requires breaks and limits how long a driver can be on the road for at a time, truck drivers still face obstacles. The New York Times article interviews real drivers talking about how there have been so many times they could not find a place to park their truck. As a result, they had no choice but to sleep on the side of the highway with vehicles traveling at high rates of speed right next to them all night.
Even then, they claim that they do not get a good night's rest because they are fearful that something will happen to them. Although it is a last resort, drivers are putting themselves and others at risk when they cannot find a place to sleep and do not get good quality rest.
Driver fatigue makes roads dangerous for others
The National Safety Council (NSC) reported that nearly 5,000 trucks were involved in a fatal crash in 2020 alone—up 18% since 2011. In addition, over 100,000 large trucks were involved in a crash that caused an injury. The National Highway Traffic Safety Association (NHTSA) did find  that the number of people injured in truck accidents decreased by 7.8% from 2019 to 2020, which is a good start – but it also reported that 1.6% of total fatalities in 2020 were caused by drowsy drivers, and the National Library of Medicine found that 24% of truck drivers continued to drive despite feeling drowsy, being in bad weather, or hitting heavy traffic because they needed to meet a deadline.
Knowing how much effort it takes to bring a truck to a complete stop or that just a slight jerk of the wheel can make a driver lose control, hazardous conditions are created for both the driver and other people on the road when truckers cannot safely take a break.
More rest stops for trucks are needed
Most truck drivers want to maintain safety, but unfortunately it is not always possible with the conditions they face. One way to make things a little easier on them is by implementing more safe places for truck drivers to park. Because of the parking spot shortage, many truckers are forced to park on the side of the highway; some even park on onramps.
This is, of course, incredibly dangerous. Just this summer, a man parked his tractor trailer on the side of the highway at 4:30am, likely to get some rest. A woman in TN who was driving a box truck failed to maintain her lane and wound up sideswiping the tractor trailer in the shoulder. The woman driving was injured after hitting him, but fortunately the man in the tractor trailer was not. However, this could have been a much different story if she were driving a bigger truck.
Congress steps up to help
Pulling over to the side of the road to rest for the night does not cut it. Highly-traveled roads are already a danger zone, and there is no need to make them even more risky by pressuring truck drivers to be on them more than necessary—especially when they are not in the condition to drive. As luck would have it, the American Trucking Association called for the development of more truck parking capacity in February of this year, citing that more than 98% of drivers have difficulty finding safe parking for a place to rest. They reported that drivers even spend around 56 minutes every day to find it. And in July, congressional leaders advanced the Truck Parking Safety Improvement Act. If granted, this would give states the ability to spend $755 million over a four-year period on projects that would specifically help truckers, like capacity expansions.
If you or someone you know was injured in an accident caused by a truck driver, then it is your right to seek out compensation for your pain and suffering. We understand the stress you and your family are going through, and we will work diligently to ensure that you have restitution and justice. Do not hesitate to call our Chattanooga lawyers today for help. To schedule a free consultation, call Wagner & Wagner Attorneys at Law today at 423-756-7923, or complete our contact form. We serve injured clients in Chattanooga and Cleveland, TN, and in North Georgia.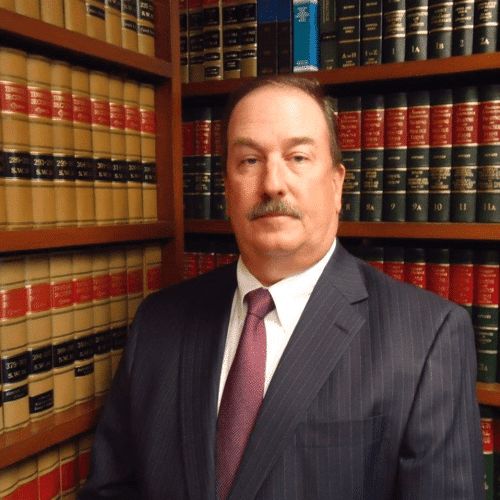 Licensed for 34 years, Michael Augustine Wagner is a Personal Injury and Motor Vehicle Accidents lawyer in Chattanooga Tennessee. Learn More