The Physical, Financial, and Emotional Toll of TBI Recovery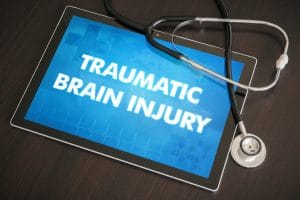 When it comes to traumatic brain injuries (TBIs), many people do not understand the financial stress that comes with recovery. Even victims of TBIs may not fully understand how expensive it will be to financially support their recovery for years to come.
When you or a loved one have suffered from a traumatic brain injury, you will not be paying for your injury for just a few months. Brain injuries are permanent, and the medical services required to help you adjust to your TBI can be ongoing for the rest of your life.
What medical services are required for TBI recovery?
To properly recover after experiencing a TBI, you will need several types of medical care that you may never have been exposed to before. You may need 24-hour emergency services in case you experience a seizure in the middle of the night. You may need an in-home caregiver to assist you with your personal care routine. You will have to work with a team of medical professionals that can assist you with physical and speech therapy. These medical expenses can add up quickly.
Medical professionals who assist with TBI recovery
Some of the medical professionals who will be a part of your recovery team include:
ER physicians
Neurologists
Neurosurgeons
Physical medicine and rehabilitation physicians
Family physicians
Therapists
Concussion specialists
Neuropsychologists
Nursing homes as another form of long-term care for TBI
Even though these medical services are available to you, your health insurance can only cover up to a particular amount of coverage. When your health insurance provider can no longer afford to cover these medical expenses, there are other options a TBI patient may consider for long-term care.
One common option for patients with severe brain injuries are nursing homes. TBI patients who have received acute care for their injury but have not started their rehabilitation process can consider a nursing home for constant care.
Issues with relying on nursing homes for TBI recovery
Many families of TBI patients are hesitant to admit their loved ones into a nursing home for several reasons. Considering the fact that some nursing homes provide substandard care for their patients, family members have the right to be concerned about their loved ones' needs. Family members of TBI patients would also have to determine whether the nursing home staff has the expertise needed to care for their loved one's brain injury.
What if my spouse is my primary caregiver?
Another option you may have to consider after a TBI is declaring your spouse as your primary caregiver. Depending on your financial situation, you and your spouse may not be able to afford long-term care services from a nursing home or rehabilitation center. You and your spouse may also have an issue placing your trust into the hands of the nursing home staff. Making your spouse the sole caregiver is a huge decision to think about. Your spouse may have to readjust every portion of his or her life to become your caregiver, including their career.
Why greater compensation is necessary for TBI patients
When you or a loved one have suffered a TBI due to someone else's negligence, it is important that you do not settle for the first type of compensation that is offered to you. Regardless of whether you seek long-term medical care from a healthcare center, a nursing home center, or privately, the decision will cost you. Your family's finances will not be able to cover all of the necessary expenses for your full recovery. The time and effort it takes to manage your recovery process will affect your ability to work and bring income into your household.
Just like healthcare professionals and attorneys, insurance companies understand how expensive TBI recovery is for patients. Instead of offering the compensation that victims deserve, they throw out a lowball settlement offer instead. Insurance companies are hoping that you are in a desperate situation and just accept the offer. However, you do not want to accept a settlement offer and regret it later on because you did not understand how expensive your future medical services will be.
How a Chattanooga TBI lawyer can help your case
The road to recovery for your TBI will be expensive and time-consuming. You deserve to have your medical expenses covered through your fair and just compensation. A TBI lawyer knows how to accurately evaluate your case and provide an accurate estimation of your future medical needs. Your brain injury is unique and requires unique forms of compensation to cover your damages.
Negotiating with insurance companies
Another way that a TBI lawyer can help you is by negotiating on your behalf with insurance companies. Insurance companies are expecting you to feel too overwhelmed by the nature of your injuries to pay attention to their deceptive tactics. Our attorneys can serve as another set of eyes and address the insurance company's tactics head-on. When we let them know we are willing to go to trial,, that is what convinces insurance companies we mean business.
If the insurance companies do not want to provide you with your fair compensation and your case is taken to trial, we can fight on your behalf and seek additional types of compensation, including pain and suffering. We will always collaborate with you to determine the best course of action for your case.
When you or a loved one have been severely injured from a TBI, speak to the traumatic brain injury lawyers at Wagner & Wagner Attorneys at Law. Our Chattanooga traumatic brain injury lawyers are hometown lawyers with a proven track record of aggressive legal advocacy. Call us today at 423-756-7923, or complete our contact form to schedule a free consultation. We serve clients in Chattanooga, Cleveland, and North Georgia.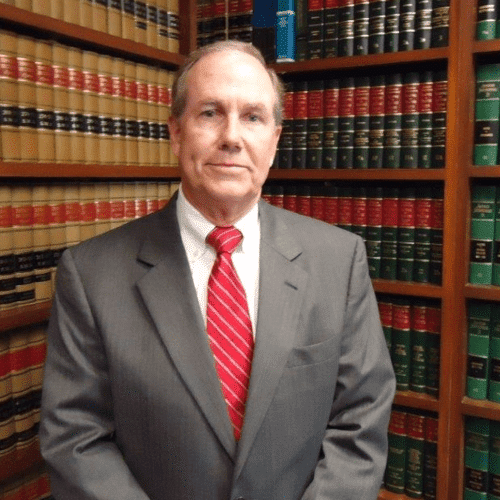 Wagner & Wagner is one of the longest-established law firms in Chattanooga. With more than seven decades of proven legal experience, our law practice has steadily grown through repeat business, valuable referrals and a tradition of client satisfaction. Learn More