What Should I Look for in a Chattanooga Truck Accident Attorney?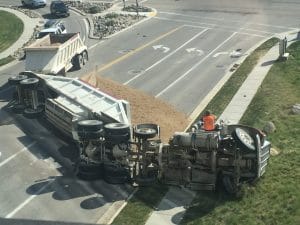 The trucking industry has a strong presence here Chattanooga. While this can be a great advantage for truckers and trucking companies, it can be terrifying for you and other motorists. It is hard to determine the state of mind that the truck driver is in. The trucker on the road next to you may be driving on little sleep or could be relying on an illegal substance to stay awake. Whatever the case, a truck accident can easily happen.
What makes truck accidents so deadly?
Many motorists just have to look at the size and weight of a truck to know why a truck crash is one of the deadliest motor vehicle accidents in which you can be involved. Even though the average commercial truck weighs nearly 40 tons, its weight increases with the amount of cargo that the truck is transporting. Tennessee trucks transport everything from logs, pallets, and even toxic chemicals. If you were to collide with a truck carrying these types of items, it is virtually guaranteed that your injuries will be serious or even fatal.
Why you need a Chattanooga injury attorney on your side
From the moment that an accident happens, things get overwhelming quickly. The nature of your injuries may require you to seek multiple medical services. While you focus on recovering from your injuries, the insurance companies that represent the truck driver or the trucking company will search for ways to avoid compensating you for your losses. Even if the insurance companies know that their client was liable for your injuries, they will put up a fight before awarding you the compensation that you deserve. This is why you will need a Chattanooga truck accident attorney by your side.
The Chattanooga truck accident attorneys at Wagner & Wagner have the legal skills you need in your corner to fight for your best interest. Just like the truck driver or trucking company have insurance companies to protect their interest, you need a truck accident attorney who is willing to fight on your behalf against these parties.
You do have the right to represent yourself in every aspect of the personal injury process. You can file your own claim, negotiate with the insurance companies, and represent yourself if the claim proceeds to trial. However, this can be a lot to take on when you are trying to recover from your injuries and have no prior experience filing a truck accident lawsuit. Let our attorneys help.
What should I look for in a Chattanooga truck accident attorney?
Once you make the decision to seek the legal counsel of a truck accident attorney, you may wonder what type of law firm you need to represent you. To help make your decision, here are some of the characteristics that you want to look for in an attorney.
Length of experience. Just like with any professional, you want to consider the attorney's experience in handling truck accident cases over the years. Many Chattanooga attorneys have decades worth of experience in representing personal injury Attorneys with experience in both settling and trying successful cases are knowledgeable about the truck accident claims process and the best methods that can lead to a successful outcome.
Experience with jury trials. Because many personal injury lawsuits result in an out-of-court settlement, many attorneys will boast about the ability to settle cases quickly. However, this option does not always benefit the client. Many insurance companies offer settlement amounts that are too low than a client deserves in order to avoid a trial. Truck accident law firms with a comprehensive record of jury trials show that they are not afraid to represent and fight for you in court if your claim proceeds to trial.
Specific knowledge of truck accidents. While many attorneys represent victims of various personal injury accidents, you want to consider an attorney whose specialty is truck accidents. Although there is nothing wrong with a personal injury attorney who represents different types of accidents, an attorney who specializes in motor vehicle accidents is likely to offer you better insights into how to effectively handle your claim.
Prior success in past truck accident cases. Similar to many professionals, you want to ask about a truck accident attorney's track record of success. The number of years that a truck accident attorney has practiced means nothing if they have not been successful in handling truck accident claims. Success in your accident claim can range from securing a meaningful settlement to a successful jury verdict for their client.
Operates on a contingency fee basis. Another factor that you want to look out for is whether the truck accident attorney offers to represent you on a contingency fee basis. This means that you will not pay any attorney fees unless your claim results in a successful settlement or verdict. Your attorney should explain this in the first initial consultation. This practice shows that your legal team will put their best foot forward and do everything in their power to reach a successful outcome in your claim.
Puts your needs first. Last but certainly not least, you want a truck accident attorney who places your needs above everything else. Many attorneys have a reputation for placing fees or their egos before their clients. An experienced Chattanooga truck accident attorney will design a course of action that serves your interests every step of the way and involves you in every part of the process.
At Wagner & Wagner Attorneys at Law, we are ready to help injured truck accident victims seek the justice they deserve inside and outside the courtroom. To contact an injury attorney who can give you high-quality legal representation, call 423-756-7923, or complete our contact form to schedule a free consultation. We represent injured clients in Cleveland, Chattanooga, and North Georgia.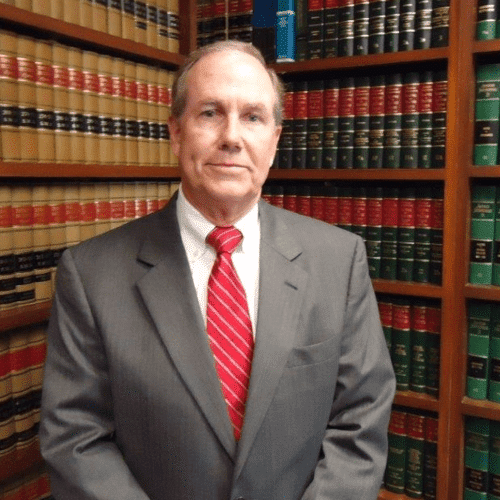 Wagner & Wagner is one of the longest-established law firms in Chattanooga. With more than seven decades of proven legal experience, our law practice has steadily grown through repeat business, valuable referrals and a tradition of client satisfaction. Learn More