Electrical Injuries and Workers' Compensation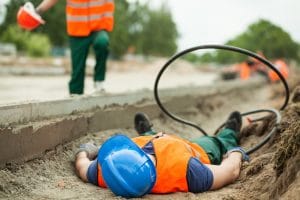 Electricians and anyone who works with or near electricity are at constant risk of electrical shocks, burns, and other trauma. In the most tragic cases, a worker dies due to contact with electrical currents. Workers who suffer electrical injuries while performing their job have the right to payment for all the medical treatment they need to treat their injuries, as well as wage benefits while they recover.
Under workers' compensation law, injured employees in Tennessee are generally also entitled to two-thirds of their average weekly wage while they are on temporary disability, permanent partial disability, or permanent disability – subject to certain limitations. The families of any employee who dies due to an on-the-job electrical accident are entitled to death benefits, which include up to $10,000 in funeral and burial costs and 50 percent of their average weekly wage, subject to the maximum weekly benefit, for 450 weeks.
Electrical injury in the workplace: the statistics
The Electrical Safety Foundation International (ESFI) publishes statistics about nonfatal and fatal electrical injuries based on data from the U.S. Bureau of Labor Statistics' (BLS) Census of Fatal Occupational Injuries (CFOI) and Survey of Occupational Injuries (SOII). The ESFI report for 2019 shows that there were 166 fatalities due to electrical injuries in 2019, the highest number since 2011. The age group with the most fatalities due to electrical injuries was the 25-34 age group, followed by the 35-44 age group.
The industries with the most electrical-related fatalities were:
Construction and extraction – 43%
Installation, maintenance, and repair – 22%
Building and grounds cleaning and maintenance – 17%
Transportation and material moving – 7%
Farming, fishing, and forestry – 4%
Management – 2%
Per the report, 1900 workers lost days from work due to nonfatal electricity exposure. The industries with the most nonfatal electrical injuries were:
Installation, maintenance, and repair
Construction and extraction
Production
Sales and related
Office and administrative support
Education, legal, community service, arts, and media
Healthcare practitioners and technical
Transportation and material moving
Utility work is another industry where electrical accidents occur.
What types of workplace conditions cause electrical injuries or deaths?
According to the Occupational Health and Safety Administration (OSHA), some of the common reasons electrical accidents occur at work include:
Contact with power lines. Overhead lines and buried power lines are especially dangerous to workers because of their high voltage. The worst outcome is a fatality. Burns and falls are also common when a worker is exposed to electricity. Equipment that can come into contact with power lines and harm a worker include backhoes, concrete pumpers, cranes, metal building materials, metal ladders, scaffolds, and other equipment.
Lack of ground-fault protection. Regular use of electrical equipment, according to OSHA, can cause "wear and tear that results in insulation breaks, short-circuits, and exposed wires…If there is no ground-fault protection, these can cause a ground-fault that sends current through the worker's body, resulting in electrical burns, explosions, fire, or death."
Path to ground missing or discontinuous. If the power supply to the electrical equipment isn't grounded or the path is broken, "fault current" may run through an employee causing electrical burns or death. Even if the power supply is properly grounded, "electrical equipment can instantly change from safe to hazardous because of extreme conditions and rough treatment."
The equipment isn't used as prescribed. If the electrical equipment isn't used as intended, the manufacturer's safety features may not work. Examples include using equipment outdoors that was designed only for indoor use and "attaching ungrounded, two-prong adapter plugs to three-prong cords and tools."
Improper use of extension and flexible cords. Normal wear and tear can create hazardous conditions as the cords loosen or wires become exposed.
Other causes of electrical injury include:
Machine and equipment defects
Exposed outlets
Lightning
Power surges
Drilling into the wires
Water leaks
What are common electrical workplace injuries?
Employees who survive a workplace accident involving electricity may suffer:
Electrical burns
Heart attacks and cardiac arrest
Respiratory problems
Electric shock
Damage to muscles, tissues, and nerves
Falls from heights
Headaches
Spasms
Vision and hearing disorders
The type of injury and extent of the injury depends on a worker's health, the voltage, the length of contact with the electric source, and other factors. Anyone who is exposed to electricity should seek immediate medical help.
Most workers who are exposed to electricity require immediate medical care. Some may require surgery. Workers who have any type of electrical injury often require extensive rehabilitative therapy before they can return to work. Some employees can never return to their job.
The employer's responsibility for workplace electrical accidents
With workers' compensation, employees do NOT need to prove the employer was negligent. There is no need to prove that the employer failed to follow industry standards, failed to inspect the worksite, or was negligent in any way. If you are hurt while doing your job due to exposure to electricity and you give timely notice to your employer that a workplace accident occurred, you have the right to file for Tennessee workers' compensation benefits.
If defective workplace tools or machines caused your injury, you may be able to file a product liability lawsuit against the manufacturer.
At Wagner & Wagner Attorneys at Law, our Chattanooga workers' compensation lawyers have been fighting for injured workers for 75 years. We help you file a timely claim, we work with your doctors to verify that your injuries are related to electrical exposure at work, and we work with your doctors and therapists to show what treatments you'll need – now and for the rest of your life. If you lost a loved one in a workplace accident, we help you file for workers' compensation death benefits.
To discuss your workers' compensation rights, call us at 423-756-7923 or fill out our contact form to schedule an appointment with an experienced work injury lawyer. Our attorneys represent employees and families in Chattanooga and Cleveland, TN, in North Georgia, and the neighboring areas.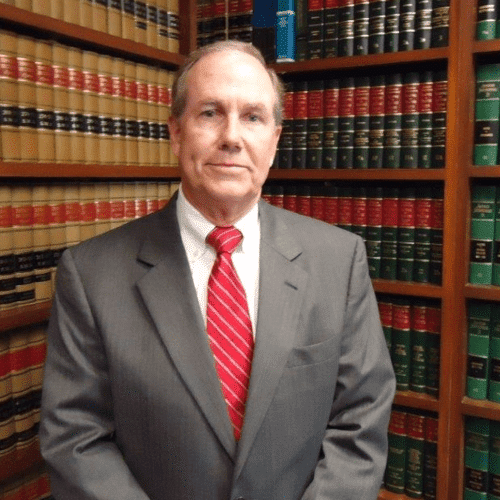 Wagner & Wagner is one of the longest-established law firms in Chattanooga. With more than seven decades of proven legal experience, our law practice has steadily grown through repeat business, valuable referrals and a tradition of client satisfaction. Learn More