Common Injuries Caused by Tractor-Trailer Accidents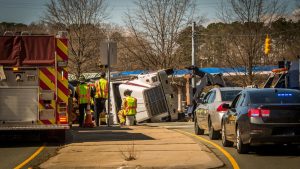 Vehicle crashes involving tractor-trailers can often result in catastrophic injuries for drivers and passengers in the smaller vehicle. This is due to the significant disparity in the weight and size between a tractor-trailer, which can weigh as much as 80,000 pounds, and a smaller vehicle that may weigh only 3,000 or 4,000 pounds. The impact and crushing forces from tractor-trailers are no match for the weaker structures of smaller vehicles.
Even though tractor-trailer accidents can result in many different types of injuries, some of the more common types include:
Traumatic brain injury (TBI). Large tractor-trailer accidents can result in trauma to the head, including serious traumatic brain injuries (TBIs) in which the brain tissue is extensively damaged. TBIs can also lead to physical and cognitive impairment, seizure disorders, significant personality changes, and, if left untreated, death.
Broken or fractured bones. When an individual in a smaller vehicle collides with a commercial truck, he or she often suffers fractured or broken bones due to the large amount of impact forces involved.
Severe burns. The severity of a collision between a tractor-trailer and a smaller vehicle can result in the rupture of a vehicle's fuel tank, igniting a fire. In some cases, the vehicle frame can become mangled, preventing victims from escaping or rescue from the burning vehicle in time, resulting in serious burn injury, or even death.
Spinal cord damage. Even if the victim of a truck accident walks away from the crash, he or she may suffer injuries to the spinal cord. It is important to have these injuries treated quickly to prevent longer-term or permanent damage. In some cases, damage to the spinal cord may result in paraplegia or quadriplegia.
Amputation. The forces involved in a tractor-trailer accident with a passenger vehicle or light truck can inflict injuries so extensive that the limbs of accident victims must be amputated. In other cases, limbs are lost during the accident itself.
Crushing injuries. The crushing forces involved with the weight of a 40-ton tractor-trailer striking a smaller vehicle can include blunt force trauma to a victim, resulting in internal bleeding and organ damage.
Lacerations and abrasions. Severe abrasions and deep lacerations from serious tractor-trailer accidents can require multiple surgeries to heal and still leave permanent scarring.
Truck accidents often produce severe injuries, resulting in continuous medical treatment and rehabilitation for a lifetime. This often requires obtaining special accommodations for the victim's vehicle and home. Other consequences of suffering one of these injuries can include loss of income and the need to rely on other people to perform everyday tasks. Any level of compensation sought for these types of injuries must take into account the long-term consequences to the victim.
If you or a loved one has been the victim of a tractor-trailer collision due to someone else's negligence, the truck accident attorneys at Wagner & Wagner are here to help. We hold the responsible parties accountable for your injuries and losses, and pursue the compensation you deserve. To set up a free case evaluation, give us a call today at 423.756.7923, or reach us through our contact form. Our services extend to clients in Cleveland and Chattanooga, TN, North Georgia, and the surrounding region.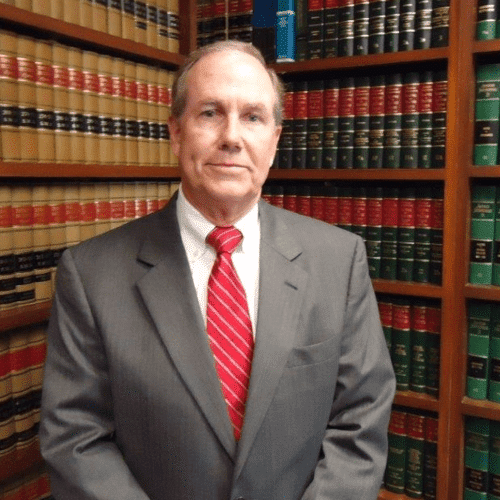 Wagner & Wagner is one of the longest-established law firms in Chattanooga. With more than seven decades of proven legal experience, our law practice has steadily grown through repeat business, valuable referrals and a tradition of client satisfaction. Learn More