A Happy Worker Will Be a Healthy Worker Post-COVID-19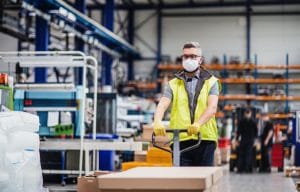 Anyone who's been paying attention to what's happening in the world over the last few months understands just how tough things are for much of our workforce. The COVID-19 pandemic has struck a massive blow to the United States; the likes of which haven't been seen in over a century.
When you think of a workers' compensation injury, you tend to think of physical jobs, like a warehouse worker who gets hurt from heavy equipment or someone in construction who falls off a scaffolding. Many people may not consider an "invisible illness" as a work-related injury, but the coronavirus is changing everything.
Invisible injuries are gaining attention
COVID-19 may be changing the way we look at work injuries. How many people have ever even thought about filing a workers' comp claim because someone came to work sick and passed it to them? Not many – it's a difficult claim to prove unless you can show you were at increased risk of getting the illness or disease due to the nature of your job.
Fast-forward to a COVID-19 world, and a different viewpoint on the matter is evolving. Not only are more essential workers able to make workers' compensation claims based on getting coronavirus through doing their every day jobs, but it may even be possible to file a claim based on mental health issues that come about due to work-related stress.
Challenges of telecommuting are taking a toll on some workers who have been forced to adjust to work-from-home environments during the pandemic, which has caused many individuals to experience significant anxiety and mental stress.
How employers are trying to keep you well
Employers have had to deal with COVID-19 as much as their employees, but some companies recognize the importance that overall mental health and wellbeing will play post-pandemic. This is also a concern when telecommuting, because if you aren't in a good place mentally when the dust settles, you won't be prepared to shift back to your old work routine.
Just some of what employees may be feeling include:
Isolation from coworkers and friends as social distancing and business closures force electronic media to become one of the few acceptable forms of interaction.
Confusion about how to approach everyday activities that now require a strategy to carry out.
Grief over not having the human support system and typical avenues for stress relief so many people need every day.
Panic about life in general. Will your job be sustainable? Will you or a close friend or family member get sick and you won't be allowed to be there? If an appliance breaks, can you risk letting a repairman into your house? Will you be able to find childcare?
Here's a look at some of the support companies are currently providing their employees:
Wellness programs that include counseling services; offering online seminars and interactive courses on mental, physical, and financial health; free access to meditation apps.
Relief funds such as providing pay to cover work from home costs, or to help employees whose family members suffering from COVID-19.
Offering increased child care benefits.
Creating central hubs on their online platforms to make locating all company benefits easier.
Initiating surveys to gain perspective on how employees feel and what areas can benefit from additional resources.
Holding virtual meetings, remote team building workshops and video chat happy hours helps alleviate some feelings of isolation by offering a level of community outside a home office.
Honest communication from company leaders is big for most employees. Rather than not knowing whether they're going to be blindsided with job loss in six months, they can take information in and process it – both the good and the bad – as upper management learns about changes. It helps decrease anxiety and is a show of respect for workers.
Some employers are taking amazing steps to prove they care about their employees, but others simply won't look further than their bottom line and employees can become hurt in the process. Applying for workers' compensation benefits isn't always a smooth process. Employers may delay filing the mandatory injury report that stalls your ability to obtain benefits. Even worse, coronavirus injuries could be difficult to prove.
You need the seasoned workers' compensation representation that can only be found at Wagner & Wagner, Attorneys at Law. Our meticulous attorneys provide experienced legal guidance to clients in Chattanooga and Cleveland, TN, North Georgia, and the surrounding areas for your convenience. To schedule your free case evaluation in our Chattanooga office, call 423-756-7923, or reach out to us through our contact page.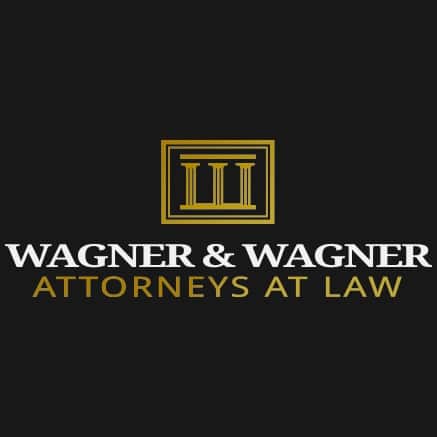 Wagner & Wagner was born and bred in Chattanooga. Established in 1945, we are the oldest plaintiffs' law firm in town. Multiple generations of families have entrusted their legal matters to the care of our knowledgeable lawyers.  Learn More