Patrick Wagner is Joining the Lacrosse Coaching Staff at Boyd Buchanan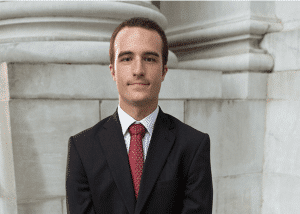 Wagner & Wagner is proud to announce that Patrick Alan Wagner has joined the senior Lacrosse coaching staff at Boyd Buchanan. In a story in the Chattanoogan, athletic director Tommy Brown said, "Our Lacrosse program at Boyd Buchanan now includes 3rd – 12th grade student-athletes. Lacrosse has tremendous potential and with the addition of Pat Wagner in our high school lacrosse program, we look forward to what the season brings."
Pat Wagner started coaching middle school students at Evangelical Christian School – while he also attended law school – in 2015, and brought his lacrosse team to a winning record of 12-5. The following year he was named head coach, and led the team to two consecutive state championships in 2016 and 2017. Patrick was the youngest head coach in history to win back-to-back state championships.
He went on to coach lacrosse at Signal Mountain High School, while also working at the family firm.
About Pat Wagner
Practicing law is a passion for Patrick, who initially intended to study medicine, but was inspired to carry on the legacy of his grandfather, Joseph C. Wagner, and practice law to help as many people as he could. While he was in law school, Patrick obtained a student-attorney license so that he could provide pro bono legal services to help those in need at the University of Memphis Elder Law clinic. In fact, he logged 197 hours of additional legal services while he was in school.
About Wagner & Wagner Attorneys at Law
Wagner & Wagner is a hometown law firm with deep roots in the community. As the longest standing plaintiff's law firm in Chattanooga, families have been trusting their legal matters to our firm since 1945. Our Chattanooga attorneys represent clients throughout Tennessee and Georgia focusing on helping the injured, those seeking Social Security Disability benefits, probate administration, business litigation and more.
We are all very proud of Patrick's latest accomplishment. Congratulations, Pat, on your new role at Boyd Buchanan!