What Is the Differences Between Workers' Compensation and Third-Party Claims in Tennessee?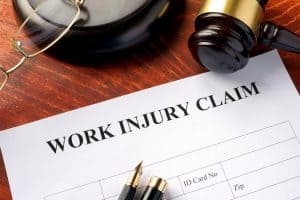 Workers' compensation and third-party claims are two avenues for workers to obtain the compensation they need after suffering an injury on-the-job.
According to data provided by the Bureau of Labor Statistics, in 2016 over 60,000 workers in Tennessee incurred job-related injuries or illnesses. These workers, depending on the circumstances and those responsible for the injuries, may utilize one or the other, or both forms of financial recovery.
There are distinct differences between the two and how they apply, as briefly described below.
Third-party claims and potential defendants
Third-party claims may include such defendants as product manufacturers, other drivers, or other companies that have an external business relationship with your employer. For example, if you are injured by a piece of defective equipment in a steel mill. The manufacturer of that equipment may be held liable for your damages.
On the other hand, if a third-party had some involvement in an accident that caused your workplace injury, you cannot necessarily recover compensation from both your employer and the third-party. For instance, recovering from your employer and also suing a coworker or fellow employee involved in the incident involving your injury may be prohibited in the State of Tennessee. This was confirmed by a recent court case in Tennessee in which a man collected workers' comp benefits from his employer after suffering injuries in a car accident involving work activities and then proceeded to sue the driver (fellow employee) of the vehicle in which he was the passenger. The court did not allow the man to sue his fellow employee due to the fact that the employee was not a separate third-party, but rather part of the company.
Comparing workers' comp and third party claims
There are several important differences between third-party claims and workers' comp claims. Workers' compensation covers your medical expenses and a certain percentage of your lost wages. If an accident results in the fatality of your loved one, workers' comp may cover a certain percentage of the funeral expenses and lost future wages. Higher payouts are available with third-party claims in part because they allow you to recover non-economic pain and suffering damages.
An injured worker may recover workers compensation benefits and third-party claim benefits if the third party is separate and not under the domain of the employer. Many who are injured on-the-job are not aware of their right to file a third-party claim if it is applicable. Workplaces often have equipment on site made by various vendors. The manufacturer of equipment that causes your injury may be subject to a third-party lawsuit, separate and apart from workers' compensation.
If you suffer a workplace injury, whether it manifests suddenly in your body or over period of time, you are entitled to receive compensation under Tennessee's workers' compensation law. In certain cases, you may also be entitled to file a third-party claim against a manufacturer or other responsible entity. At Wagner & Wagner Attorneys at Law, we have extensive experience helping injured clients successfully secure the financial recovery they need. We are here to serve you in Chattanooga and Cleveland, TN, as well as throughout North Georgia, and the surrounding areas. To schedule a free, no-obligation consultation, call our law office today at 423-756-7923 or complete our contact form.