Injuries in the Manufacturing Industry and Tennessee Workers' Comp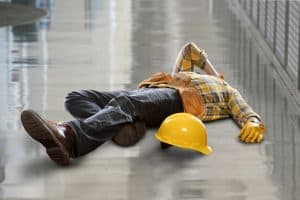 Chattanooga is located in a strategic region here in Tennessee, and has gained national recognition for its contributions to the manufacturing industry. We employ thousands of workers in a variety of businesses, helping to grow our diverse economy. Unfortunately, an accident on the job can change your future in the blink of an eye.
Workers' compensation laws were created to protect you in the event of an injury at work. When you're hurt and need to focus on healing, you shouldn't have to worry about medical bills and lost wages. Here's a little more information about common accidents in the manufacturing industry and how workers' comp can help.
Manufacturing accidents in the workplace
Manufacturing employees may be at higher risk for accidents, as they tend to work with heavy machinery, dangerous objects or chemicals, and large pieces of equipment. Examples of manufacturing workplace accidents can include:
Repetitive motion injuries. Using the same muscles repeatedly in the same way can lead to these types of injuries. Anyone from a worker who constantly lifts heavy boxes to someone who works in textiles/sewing can suffer from repetitive motion injuries.
"Caught in machinery" accidents. Working with heavy machinery can be extremely risky. One of the most catastrophic manufacturing accidents is when a worker gets caught in this machinery. These accidents can lead to crushed limbs, broken bones, amputations, or death.
Slip-and-falls. These accidents are common in just about every workplace. When any surface is slippery or wet, or a walking area is cluttered or scattered with debris, workers are more likely to trip, slip, or fall.
Being struck by an object. In manufacturing facilities or warehouses, there's always a danger of objects being dropped from heights or swinging out of control. If a worker is hit by a heavy object, they could become seriously injured or even permanently disabled.
Exposure to toxins. Many manufacturing companies use or manufacture chemicals that are dangerous if touched or inhaled. Unprotected workers can suffer from burns, respiratory issues, lung disease, or cancer.
I got hurt at work. What next?
Workers' compensation in Tennessee is "no fault." That means compensation is available to you whether the accident was your fault or not. You don't have to prove the employer caused your accident in order to recover benefits, and you can't be prevented from recovering benefits if you caused the accident (in most cases, barring alcohol or drug impairment). When you are injured at work, however, no matter how it occurred, you should speak to an attorney about your options.
At Wagner & Wagner Attorneys at Law, we understand the workers' compensation filing process can be difficult. And if your employer is preventing you from getting the benefits you're owed, we can help. We serve clients in Chattanooga and Cleveland, TN, in North Georgia, and all surrounding counties. Call us today at 423-756-7923 or complete our contact form to schedule your free consultation with a knowledgeable Chattanooga workers' compensation lawyer.