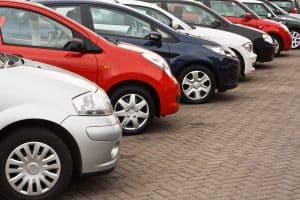 A recent story in Jalopnik reviewed a car study analysis by iseecars.com. The car study, in turn, analyzed data from the National Highway Traffic Safety Administration (NHTSA) which provided data on the cars that were recalled the most and those that were recalled the least. Manufacturer recalls indicate that the vehicle being recalled may be a danger to the driver and anyone near the vehicle when it is in motion. Recalls can be forced by the government or they can be done voluntarily by the manufacturer.
The car study reviewed NHTSA databases through May 1, 2018. The study analyzed recalls between 2013 through 2017. The recall rates were determined by calculating the number of vehicle recall campaigns by model. This number was divided by the age of the vehicle model and the model's sales of new cars. Only cars that had yearly sales of 50,000 or more were included in the study.
Some additional adjustments were made in the study including correlating the NHTSA recalls with reliability scores prepared by Consumer Reports. Overall, 69 models were studied. The average recall rate was .79 recalls per year per 100,000 sales of new cars.
The study didn't analyze the reasons for the recalls. Some recalls were needed for minor corrections. Other recalls involved serious safety issues.
Some findings, reported by both Jalopnik and iseecars.com, were quite surprising. For example, the Mercedes-Benz C-Class recall rate was 7.3 times the recall average. The Hyundai Accent was just 1/10th of the recall average.
Here are the tables presented by Jalopnik, based on the data they found:
Top 10 Cars with the Highest Recall Rates
Top 10 Cars with the Lowest Recall Rates
Poorly made cars cause deaths, catastrophic injuries, and injuries that can be permanent. When cars are defective, the car accident lawyers at Wagner & Wagner Attorneys at Law bring product liability lawsuits against manufacturers, distributors, and retailers of the cars or car parts. Our attorneys fight for injury victims and families in Chattanooga and Cleveland, TN, in North Georgia, and all surrounding counties. To learn if you have a case, please call us now at 423-799-3532 or complete our contact form.
Related Articles