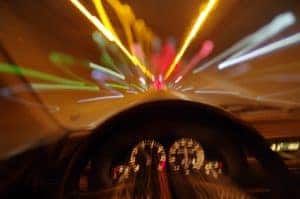 A local family is in mourning this holiday season and a young girl is fighting for her life after a car accident. A mother and her three-year-old son lost their lives on Interstate 40 West on Thanksgiving eve; the woman's one-year-old daughter has been hospitalized with life-threatening injuries sustained in the crash.
The driver, Sabrina Mae Brown, made a sudden lane change, and clipped a tractor trailer, driven by Louis Cook. After hitting Mr. Cook's vehicle, Ms. Brown lost control of her Volkswagen Cabrio, and came to rest in the exterior lane of the highway, where a third vehicle, a pickup driven by Richard Lee Romano, struck the family. Both Ms. Brown and her three-year-old son, Adrian Alexander Johnson, were pronounced dead at the scene, while her daughter, Alexis Amelia Johnson, was found to be critical but stable after she was transported to the hospital. Neither Mr. Cook nor Mr. Romano sustained any injuries. Mr. Brown was arrested for driving under the influence of alcohol and possession of marijuana.
Legal ramifications in Tennessee
Ms. Brown's young daughter has many years to file a claim for damages, loss of her family, or pain and suffering – until one year after she turns 18. However, another family member or guardian may be able to file a lawsuit on her behalf. The hitch, however, lies in Tennessee liability laws for car accidents.
Because Ms. Brown made a sudden lane change, and spun out after she hit the truck driver, she could be found partially liable for the car crash which ultimately killed her and her three-year-old son. This is because Tennessee follows modified comparative negligence when it comes to accidents like these. If you are at all responsible for the accident, you can be barred from collecting the full damage award.
Cases like these are heartbreaking, but they can also be complicated. At Wagner & Wagner Attorneys at Law, we bring put our decades of experience to work for you. To speak with one of our Chattanooga car accident attorneys, please call 423-756-7923 or complete our contact form. We also offer legal services to clients in North Georgia, Cleveland, TN and the surrounding areas.